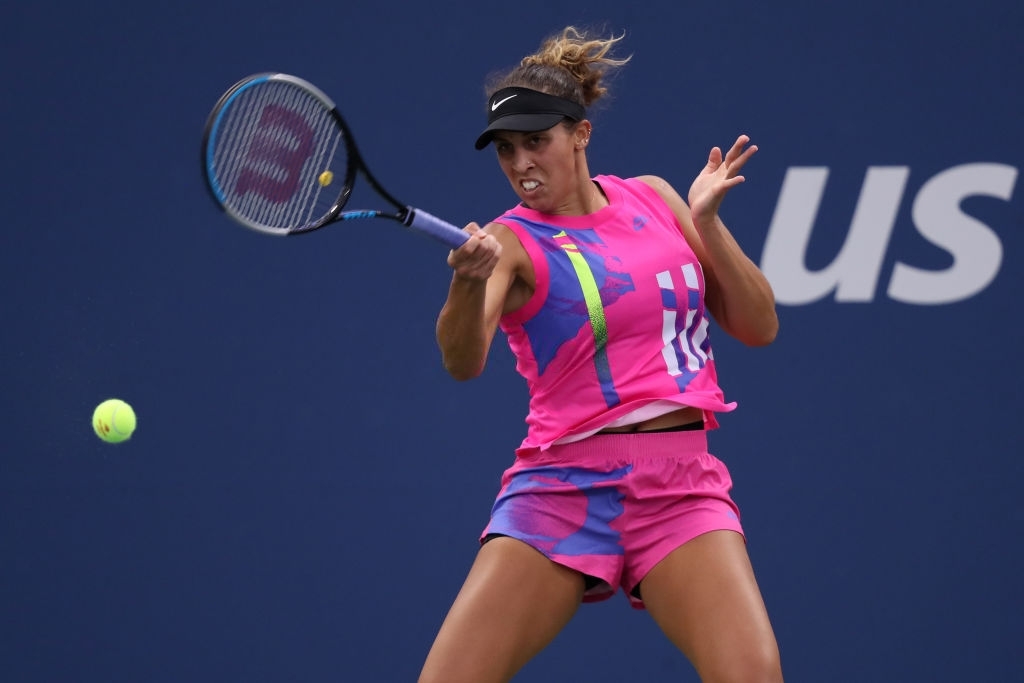 Fresh off a dominating performance in the opening round of the US Open where she surrendered just two games, 2017 runner-up Madison Keys is in no mood to stick around long on the court once again as the powerful American replicated a near similar performance against Spain's Aliona Bolsova, who is in her third appearance in the main draw of a Grand Slam event, to record consecutive wins in New York City unscathed.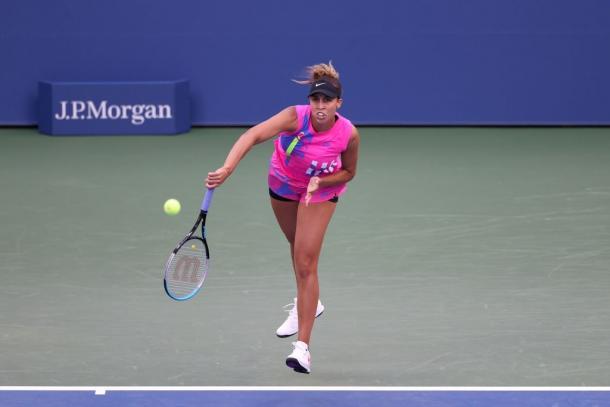 Keys starts strong, overcomes slight glitch to snatch first set
Keys put her foot on the paddle from the get-go, holding serve to fifteen in the opening game of the match, before creating five break chances on the Bolsova serve next, converting her fifth after forcing an error from the Spaniard. The American was sailed through her next service game as she held serve to love and it was Bolsova's turn to get on the scoreboard next.
The next two games went Keys' way which also saw her break her opponent to love to extend her lead to 5-1. However, a couple of loose errors in the next game saw Keys surrender one of the breaks back to Bolsova but the American recovered immediately, denying her Spanish opponents' three chances to hold serve, as she broke right back, this time to snatch the first set, in a little more than 30 minutes.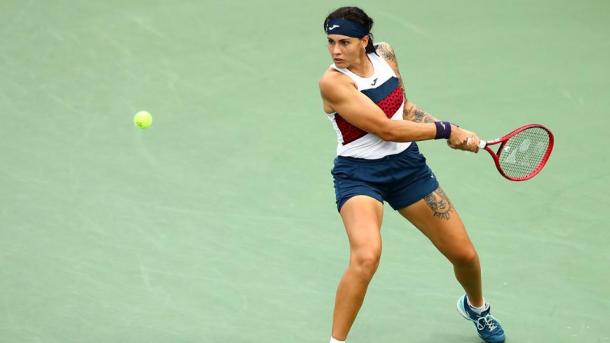 Keys carries on momentum and dictates her way to the win
Keys started the second set the same way she did previously as she held serve to fifteen, with Bolsova following suit next. That would be the final time Bolsova won a game in the match as Keys hurried with the next five games in succession, surrendering only one point in each of them, firing more than five winners and two aces in the process to secure the win in 54 minutes.
Service-wise, it was a good day for Keys as she produced a whopping six aces and 70% first serves, to no double faults. She was successful in 24 out of 30 first-serve points as well, and won 54% of points on the second service.
The American also did not face a single break point in the second set and finished the match with 23 winners (to her opponent's four) and 14 unforced errors. The American's tally for points won in the entire match won nearly doubled the Spaniard's, 59 to 31.
Up next
Keys, who has managed to record back-to-back wins every year here since 2014 is due to meet Frenchwoman Alizé Cornet next. In what will be their first clash in over four years, Cornet will be looking to unravel the powerful game of Keys and record her first win over the American as she eyes a berth in the second week of the US Open for the first time in her career.