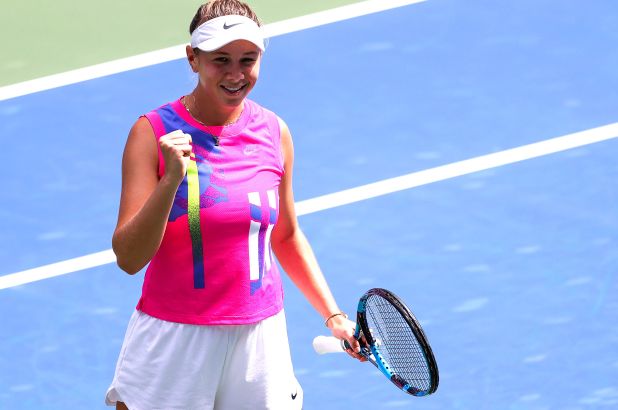 15th seed Maria Sakkari faces 22nd seed Amanda Anisimova in the third round of the US Open in the first-ever meeting between the two.
Sakkari has had to work hard to reach this point, going three sets in each of her first two matches against Stefanie Voegele, winning 6-3, 3-6, 7-5 and Bernarda Pera, rallying to post a 3-6, 6-3, 6-2 victory. Anisimova has had a slightly easier time, getting past Viktoria Tomova 7-5, 7-5 before coming from behind against 15-year old wild card Katrina Scott 4-6, 6-4, 6-1.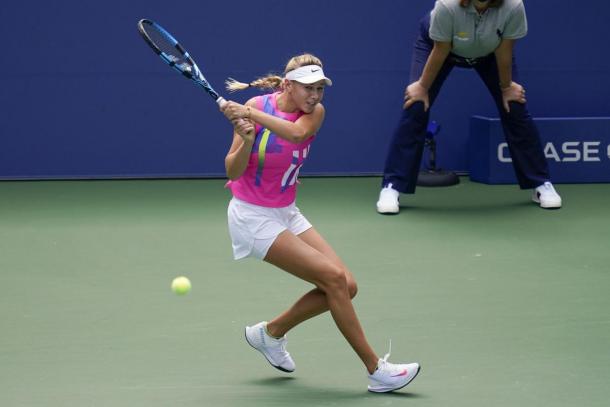 Playing first on Louis Armstrong Stadium at 11am local time, the winner of this match will face the winner of the all-American showdown between 26th seed Sloane Stephens and third seed Serena Williams on Labor Day.
Analysis
There are many elements that will shape the match. The first will be how Sakkari will deal with Anisimova's explosive game. The American can generate winners off of both sides with her backhand already one of the world's best at just 18 years old. Her forehand is of equal power and her serve is also quite strong.
The second will be how patient Anisimova is in playing long points against one of the steadiest, most consistent baseline players on tour. Sakkari doesn't beat you with sheer pace, but she's excellent at making her opponents play extra balls, often waiting until exactly the right time to take her chance. The Greek's forehand is much improved while her backhand rivals that of her opponent.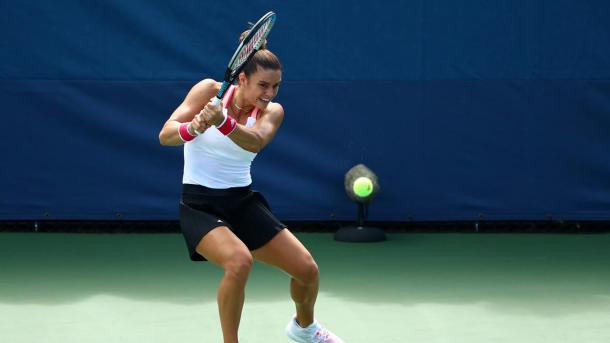 The third key will be how well Anisimova serves. One of the most powerful on tour, the teenager will look to win as many free points as possible. Sakkari will need to read the serve well and make the American play a lot of returns.
The final, and perhaps most important key, will be who controls the baseline. Both players will want to dictate from there and although Anisimova moves well and is willing to play long rallies, she will want to keep the points short, looking to end them with her crosscourt inside-out forehand or backhand down the line.
Sakkari will want to play longer points and use her own backhand to effectively neutralize Anisimova's power. Mixing up the placement of her shots to keep the American off-balance will be vital to her success. Mixing up her patterns on serve and getting in a high percentage will also be crucial to her cause.
Assessment
This match could go either way. Whoever establishes control of the baseline will likely come out as the victor. The hot, humid conditions combined with faster courts favor Anisimova and while Sakkari has improved her game in all areas and has recorded some big wins recently, the American will come through in a tight contest.
Prediction: Amanda Anisimova in three sets