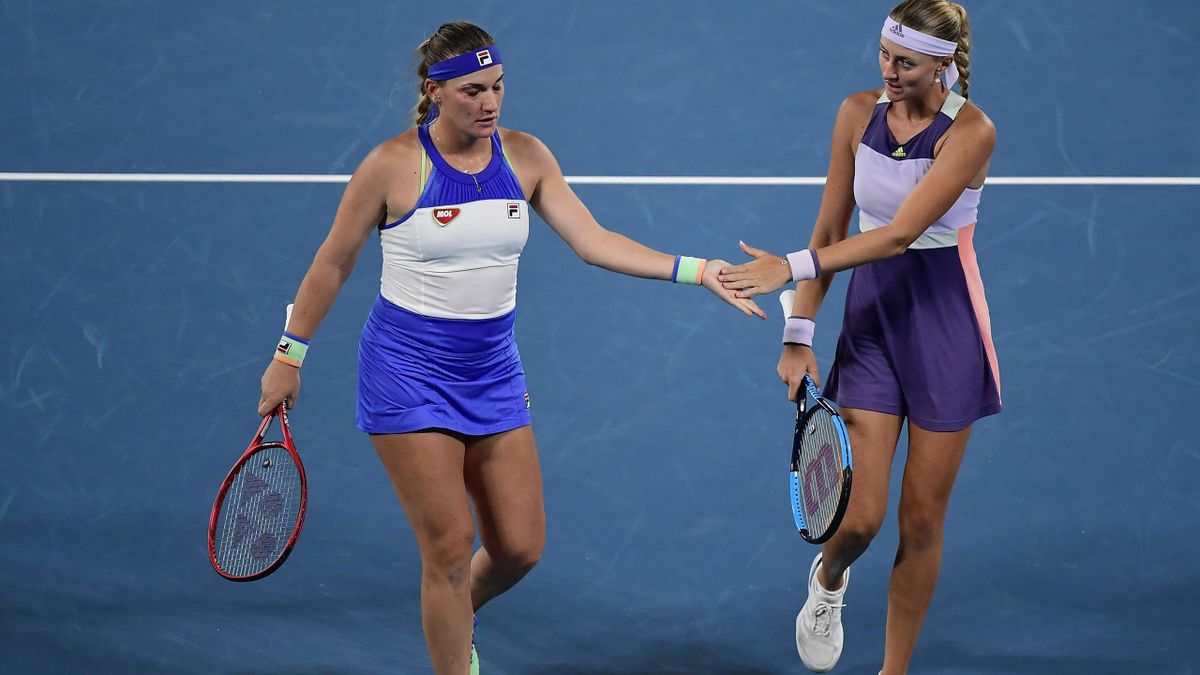 The US Open has lost its best women's doubles team as top seeds Kristina Mladenovic and Timea Babos have been withdrawn from the tournament after it was revealed that Mladenovic had contact with Benoit Paire, who tested positive for COVID-19 before action in Flushing Meadows got underway.
The duo, who were finalists in New York in 2018 and have won three major titles together, had won their first round match and were scheduled to face Gabriela Dabrowski and Alison Riske today before being notified of what is technically considered a default. Both players also participated in singles with Babos losing in the first round and Mladenovic in the second round.
Prior to today's announcement, Mladenovic sounded off after losing a 6-1, 5-1 lead to Varvara Gracheva in the second round of singles on Wednesday, saying the tournament's conditions were "atrocious" and "if I had known that playing cards with a player for 40 minutes who tested positive would have resulted in these consequences, I would have never set foot in this tournament."
US Open officials release statement explaining decision to default world's best doubles team
In a statement released by the tournament, the decision to withdraw the top seeds reads as follows: "Public health officials of Nassau County, N.Y. have issued quarantine notices for all individuals who prolonged close contact to a person who previously tested positive for the COVID-19 coronavirus.
"As the players are staying in Nassau County, the quarantine notices prevent any of these individuals from commuting to the Billie Jean King National Tennis Center in New York City. The USTA is obliged to adhere to government guidance at the City, State and County level.
"All persons who were identified as having prolonged close contact with the infected player will quarantine in their rooms for the remainder of the quarantine period. Kristina Mladenovic is one of these individuals, and as the Women's Doubles competition has begun, the women's doubles team of Kristina Mladenovic and Timea Babos have been withdrawn from the US Open."