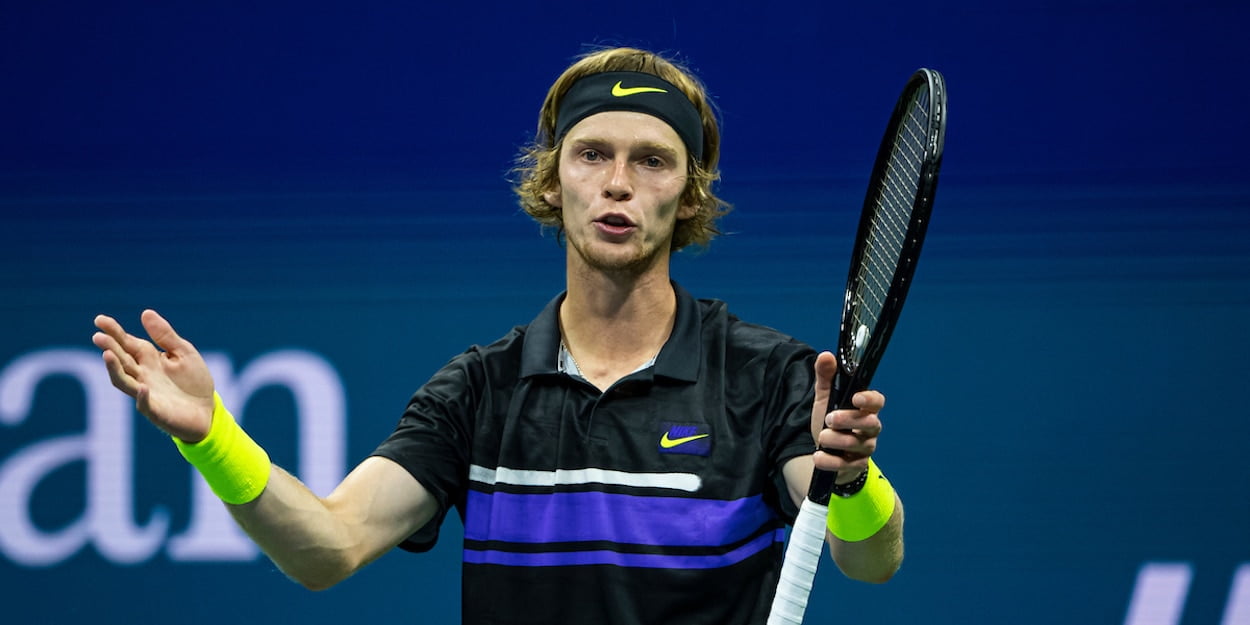 Tenth seed Russian Andrey Rublev avenges last year's US Open defeat against Matteo Berrettini with a 4-6 6-3 6-3 6-3 win to progress to his second career Grand Slam quarterfinal.
Both players came into the match after not losing a set in their previous three rounds. It was only about day form regarding this match and it was the Russian who came up with the goods.
The tenth seed was sensational on serve after the first set as he was not broken after an early deficit. Rublev is enjoying his career-best season as he has won two titles so far this season. He won titles Adelaide and Doha and is now on course to reach his first Grand Slam semi-final.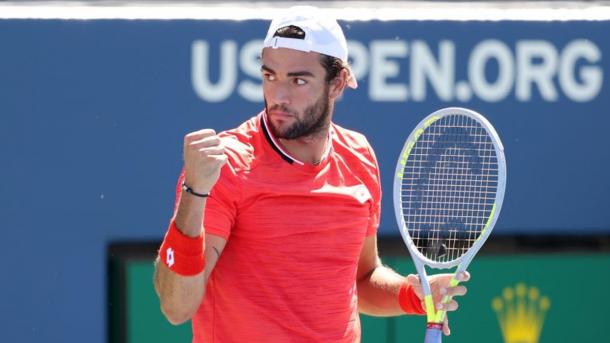 Matteo Berrettini, who reached the US Open semifinals last year, was the one who started strongly. A cross-court forehand winner ensured the first break of the match which was enough to give him an early lead.
However, the sixth seed was unable to maintain his level. His first-serve percentage reduced to 48% for the second set. Too many chances on second serve proved pivotal as Rublev broke for a 3-1 lead. Just like the first set, one break was enough to decide the second set. The match was on as even.
The momentum shift from the second set was all Rublev needed. Two breaks in the second set got him the third set. The fourth set was the same as the second set. Both the third and the fourth sets followed the same scorelines as the fourth set i.e. 6-3.
The tenth seed was able to create 9 break point chances and was able to break 4 times. On the other side, he was able to save 7 out of the 8 breakpoints. Both players were poor on the first serve as they were only able to generate first serve percentages of 58 and 56% respectively. That is one statistic that he would be wanting to improve in his next match.
Andrey Rublev will play Danii Medvedev for a place in his first-ever Grand Slam semi-final.