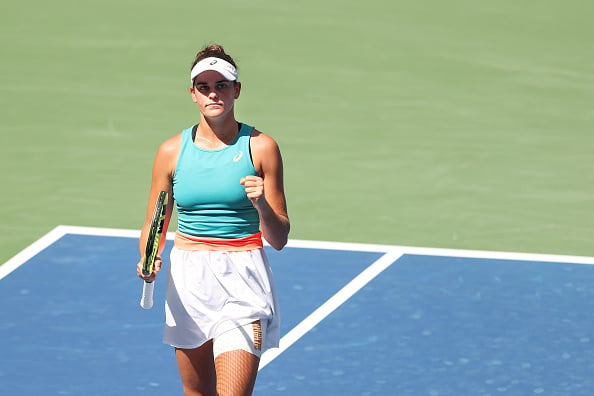 American star Jennifer Brady continues her fine run at Flushing Meadows making easy work of Kazakstan's Yulia Putintseva.
Putintseva before this tournament has come out top in both players head-to-head with 2 wins over the American, in their last meeting in Washington going the 25-year-old Kazakstani's way, 7-5, 6-2.
Brady has so far not dropped a set in the US Open and in her last round knocked out former US Open champion Angelique Kerber 6-1, 6-4.
Brady sets the tone

Already stamping her mark in the match Brady quickly held her serve in a matter of minutes comfortably. Next game on Putintseva's serve at 30-40 the first break opportunity presented itself for the American with some well-placed piercing forehand forcing the error out of the 23rd tournament seed. Before you knew it Brady capitalised on the break opportunity and was in a 2-0 lead with no apparent nerves showing, great start.
Brady once again troubled Putintseva's service game again, with the 28th American seed looking to pounce on any error like a Lion ready for its meal. Before long Putintseva hit a weak backhand slice into the net which set up another break point for Brady to go 4-0 which she quickly took.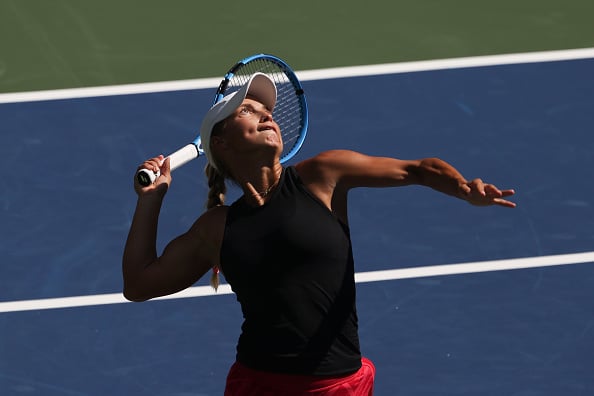 It would be a long way back for the world number 35 to claw back into this match with the rampant mood the American was in. However, there was a glimmer of hope for Putintseva at 5-2 who showed some positive signs of troubling Brady more. Any inspired comeback however was quickly cancelled out with Brady powering her way through her service game, the average topspin speed for the American was clocked at 78 mph. The first set ends 6-3 to Brady, the 28th seed firmly in control with just 35 minutes played.
As far as first set stats go Brady hit a substantial amount of winners with 11 compared to Putintseva's 5, but there were a lot more unforced errors coming off the American's racket which was also even with winners for Brady on 11. What was crucial for Brady was the conversion of both breakpoints, Putintseva will need to produce some special tennis to not let the American run away with this.
Brady seals the job
Despite the first game being closely contested Brady once again broke the Kazakstani's serve to gain an early 1-0 lead, it looked as though there would be no comeback story to tell of today with aggressive power hitting from Brady on show once again at the start of this second set. It was a fairly comfortable hold for Brady the next game with now a 2-0 lead with the American not stopping her momentum just yet.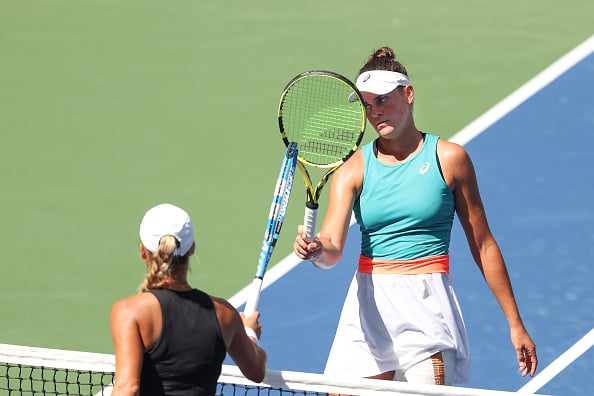 If any player was going to be the first in this tournament to take a set off Jennifer Brady it certainly wouldn't be Yulia Putintseva with the 23rd seed losing serve two more times. It was now a 5-2 lead and would take a miracle for Brady to lose this Quarterfinal match now. An interesting stat is that Brady has never lost a US Open match when winning the first set. With the 28th seeded player now 5-2 up both eyes were on the semi-final for the American. The final service game was dominant as ever for Brady with more powerful shot-making at play mainly from the forehand shot. The final point ended with Brady hitting a sliced second serve out wide with Putintseva hitting her return out.
The contest was wrapped up in just over an hour with Brady just too good for Puntintseva today hitting her off the court and having the answers. Brady will now face either Naomi Osaka or Shelby Rogers in the women semi-final.