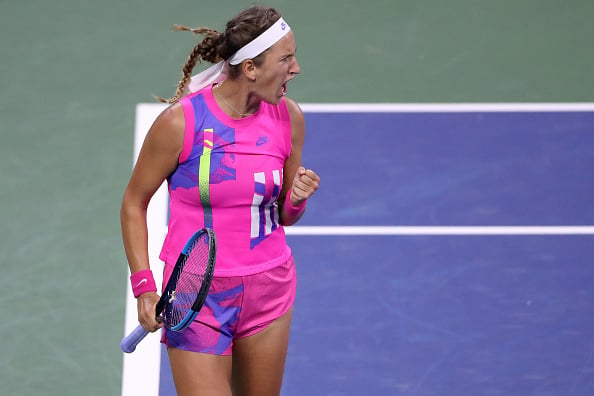 alFormer world number one and two-time Grand Slam champion Victoria Azarenka will be hoping to reach her first Grand Slam semifinal in seven years when she takes on 16th seed and consistent slam performer Elise Mertens in today's US Open quarterfinal.
Azarenka and Mertens have never met on the singles court before but have twice played each other in doubles, including in the final at Flushing Meadows last year. The winner of this will face third seed Serena Williams or Tsvetana Pironkova in the last four on Thursday.
Having not won a title in four years, Azarenka impressed with her run to the title at the Western & Southern Open. The Belorussian has continued to impress at Flushing Meadows having dropped just one set, in her fourth round match to Karolina Muchova, and was perhaps at her best in a dominant second round win over compatriot and fifth seed Aryna Sabalenka. The two-time Australian Open champion has not reached a Grand Slam singles final since reaching her second consecutive final here in 2013, and will be eyeing up a similar run now.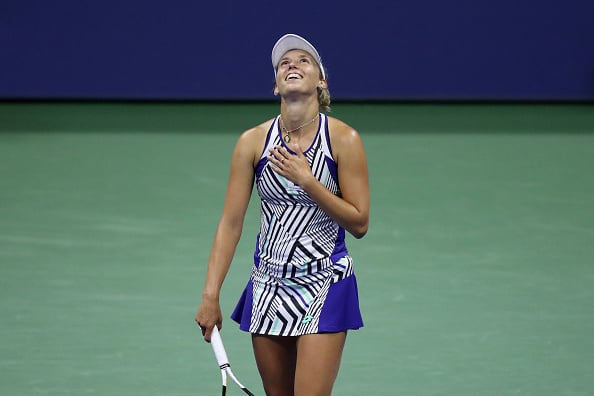 Mertens has also been incredibly impressive since the restart, reaching the final in Prague and then the last four Western & Southern Open coming into the US Open. The Belgian has continued that rich vein of form at this tournament, not yet dropping a set on her way to her third Grand Slam singles quarterfinal. The 16th seed was particularly impressive in her comfortable win over second seed Sofia Kenin and, having matched her result from Flushing Meadows last summer, will be hoping to reach a second Grand Slam semifinal after reaching that stage at the Australian Open two years ago.
Analysis
Both have great power off both wings though it is arguably Azarenka is is the more powerful of the two, and she will likely look the most comfortable dictating play. The world number 27 will look to attack Mertens' second serve and push the Belgian around the court at every opportunity. The key for Azarenka is whether she can keep the unforced errors down, and in particular get the rallies on to her particularly potent backhand.
However, one potential weakness for the Belorussian could be her serve. It has proven to be a real weapon over the past few weeks but can be troublesome for her at times. If she gets an array of opportunities on Azarenka's serve, Mertens must look to be aggressive on return and try to take control. Mertens herself is a fairly consistent serve though must look to maintain a high first serve percentage and place the serve well against someone who can return well as the two-time US Open runner-up.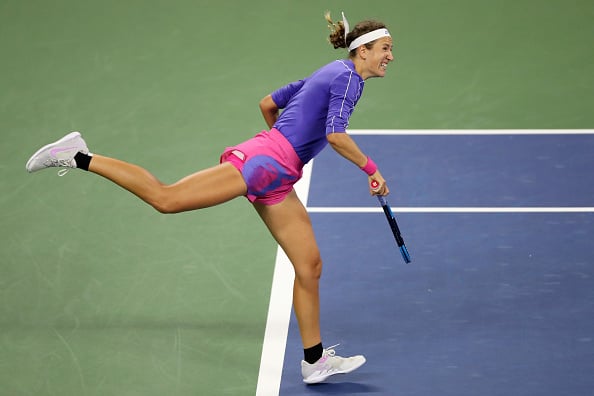 The 16th seed has no major weaknesses in her game and is incredibly consistent on both her forehand and backhand, as well as being a good mover. Mertens will look to defend well against her opponent's aggression and will try to dictate when she gets the chance to do, though the question is whether she can consistently penetrate Azarenka's game; she was able to do this effectively against Kenin in the previous round, though the Belorussian may be in better form than the American was.
Assessment
This match provides a huge opportunity for both and with the confident form both are displaying, it could be an incredible battle on the Arthur Ashe Stadium. Mertens has more recent experience at this stage of a Grand Slam and it will not be a shock if she prevails, but Azarenka has been in scintillating form the past fortnight or so and it seems she should just about edge this contest.
Prediction: Victoria Azarenka in three sets