World No.7 Alexander Zverev recovered from a 1-6 2-4 deficit to beat the Grand Slam quarter-final debutant Borna Coric 1-6 7-6 7-6 6-3. The fifth seed, who also reached the semi-finals of the Australian Open, has become the first German since Boris Becker to reach the final four of the US Open.
The 23-year old also avenged his defeat at the hands of the Croatian 3 years ago when he lost in 4 sets in the second round. After doing really well in the Masters Series and Year-End Championships, we can all say that it is Zverev's time to add one of the majors to his trophy cabinet.
A win at the US Open would mean that Alexander Zverev would become the 4th player in the last 15 years to win a Masters Series Event, World Tour Finals, and a Grand Slam. Something not even Rafael Nadal was able to achieve.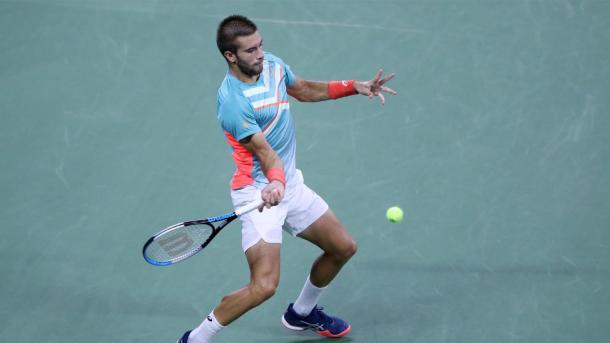 Borna Coric was the one who came out of the blocks quickly. He put the Zverev under pressure straight away. Furthermore, he was dominant on his own serve and never gave any chances away. He broke Zverev twice in the first set to have an initial lead.
The second set started to follow a similar pattern in which the former Davis Cup champion was able to get an early break and was destined to go 2 sets to love up. However, Zverev came back firing and broke serve to level the second set and 4-4. Both serves were on point as the second set headed to a tiebreaker.
Coric again had an early lead in the tiebreaker at 3-2. However, Zverev got the mini-break back and sensationally evened the match by winning the tiebreak 7-5.
Coric, who may consider himself lucky to be playing the quarter-finals after saving 6 match points against Stefanos Tsitsipas in the 3rd round, had numerous chances to break the German serve. However, he panicked under pressure. Both players traded breaks in a cagy third set.
Even though the German was frustrated by the Coric changing his outfits midway into the match to take away the momentum from Zverev, the World No.7 held firm. He kept it together and played a superb tiebreak. He only needed one set point as Coric netted a backhand.
The fourth set just came and went for the Croatian as Zverev was able to break his serve at 4-3 with a sublime passing shot. Afterward, he quickly closed out the match to win the match in 4 sets.
The in-form German next plays Novak Djokovic's conqueror, Pablo Carreno Busta for a chance to play his first Grand Slam final.