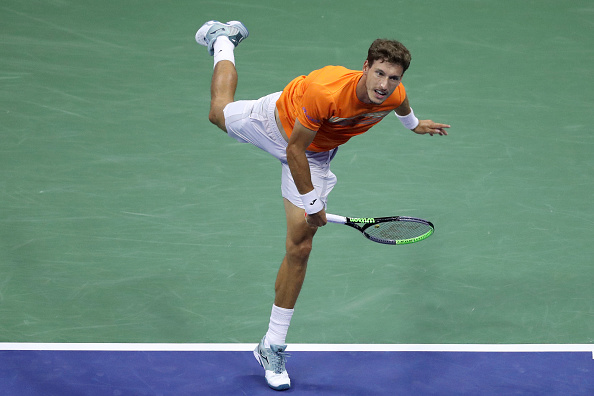 With the weekend's finals on the horizon, there is the small matter of the men's and women's semi-finals which VAVEL's tennis writers have hedged their bets on to predict the outcomes.
James Spencer, Elias Laradi and John Lupo stick their necks out to call their winners in the upcoming clashes.
Semifinal predictions
Jennifer Brady vs Naomi Osaka (4)
JS: Having previously won here in New York and with two Grand Slam titles to her name, Osaka is heavily favoured in this match against the Grand Slam debutant.
This for me, with her driven focus and no-nonsense approach throughout this tournament, the Japanese will win this comfortably and book her place in another US Open final. Osaka in straight sets.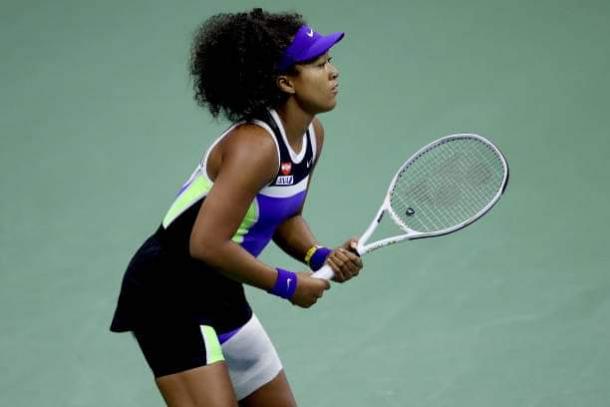 E.L: Brady has been playing the tournament of her life, playing some great tennis. However, Osaka is always a tough customer and the future of women's tennis.
The American will have to be at her best if she is to stand any chance of making her first-ever Grand Slam final. I just don't know if it will be enough to match the 2018 US Open champion's power game. Osaka in three.
J.L: In a battle of hard-hitters who are supremely confident, Osaka's experience should prevail as well as her ability to win longer rallies on the slower Ashe court. Osaka in three.
Serena Williams (3) vs Victoria Azarenka
JS: Another battle between two of the mother's on the ATP Tour and both at different stages in their respective comebacks.
Serena has made back to back US Open finals against Osaka and Bianca Andreescu, in the last two years. Two at Wimbledon in the same time frame with final losses to Angelique Kerber and Simona Halep, meaning she is on a four final losing streak.
The 23-time Grand Slam champion will no doubt be hungry to set the record straight in her mission to win a 24th Grand Slam title and equal Margaret Court's record.
Azarenka on the other hand is into her first Grand Slam semi-final for over seven years. The Belarus powerhouse actually won the Western and Southern Open via default after Osaka pulled out before the final.
This will be a tight affair but I'm backing Serena to get it done in three sets. Serena in three.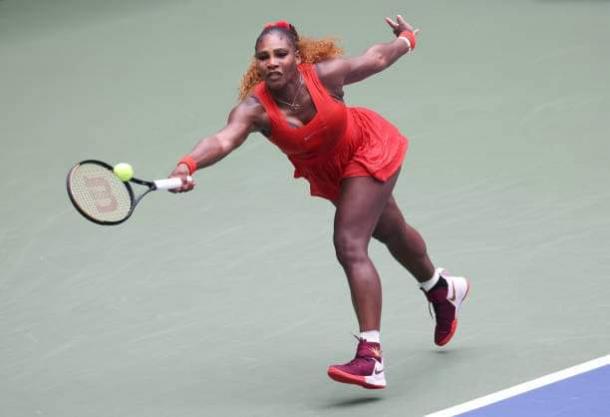 E.L: Serena Williams is going for the record when it comes to the most Grand Slam titles in tennis, while Azarenka continues her post-pregnancy return. The Belarus native has been playing some amazing tennis while Serena has looked shaky at times and had a couple of scares in her previous rounds.
Azarenka is a very strong talented player that had everything going for her before pregnancy. I still think she is dangerous and she might be able to pull off an upset. Azarenka in three.
J.L: Azarenka has been close against Serena and her greatest strength is, much like her great rival, her belief and mental strength. Serena isn't playing well since tennis restarted and Azarenka is playing well enough and hits a hard enough ball to exploit this. Azarenka in three.
Alexander Zverev (5) vs Pablo Carreño Busta (20)
JS: Appearing in back to back Grand Slam semi-finals will no doubt delight Sasha Zverev, after his run to the last four earlier in the year in Melbourne.
Unlike previous slams, the German has not been dragged into energy-sapping, long five-set tussles which would almost leave him spent by the later stages.
It's pleasing that he seems to have learned from this and possibly the Davis Cup tutelage of Boris Becker has certainly rubbed off on him.
Carreño Busta thoroughly deserves his semi-final spot after overcoming a few minor blips against Canadian Denis Shapovalov, to book a second US Open semifinal. Having previously lost to eventual champion Rafael Nadal back in 2017.
His five-set marathon against Shapovalov will work against him in my opinion as Zverev will be the fresher of the two. The German will no doubt be aware of this and will make the points as long as possible, just to get his opponent running.
Having won the 2017 ATP Finals and three masters 1000 titles, I think Zverev will take the next step and seal a place in a first Grand Slam final. Zverev in four sets.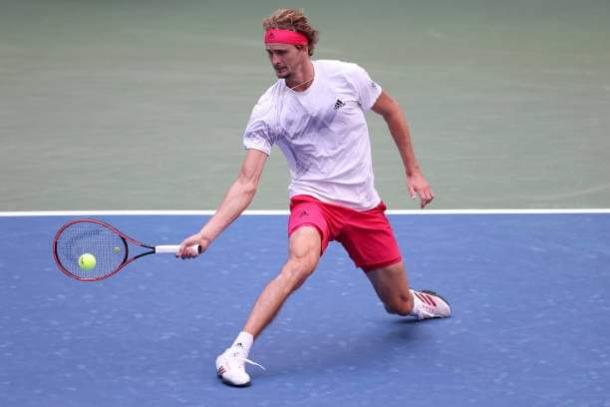 E.L: It's good that Carreño Busta had some rest because if he had to play a day after beating Shapovalov in 5 sets, lasting more than 4 hours, I would have said 100% Zverev has this in the bag.
The Spaniard likes to wear his opponents down and can honestly run for days, which means, the German could be doing a lot of running. Zverev is a shot maker and more of a tactician so I actually think he might struggle. Carreño Busta in four.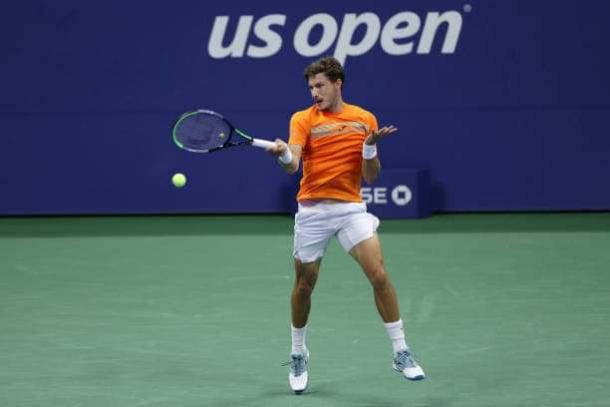 JS: Arguably the match of the semifinals, saving the best till last. This could be a blockbuster semi-final in New York, and such a shame there are no fans to enjoy the spectacle.
Last year's runner-up has looked highly professional and impressive on his way to the last four and is yet to drop a set.
Three-time Grand Slam finalist Thiem is also looking extremely measured and composed.
Something has to give. I think this will go to five sets and it's difficult to call a winner. The heart wants Thiem, but the head says Medvedev. Last year's heartbreak against Nadal will fire up the third seed to make another final. Medvedev in five.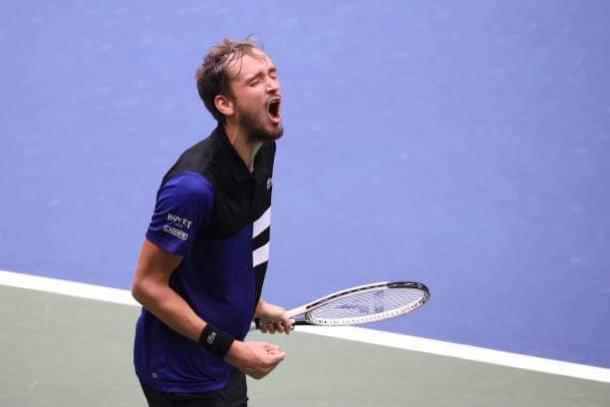 E.L: Medvedev is a hard hitting, big serving machine that can smack the ball all over the court. Thiem is a tricky left hander with a great serve and forehand that can cause problems.
This I feel will be a great match with both players going at it but I personally think last year's US Open finalist will come out on top. Medvedev in 5