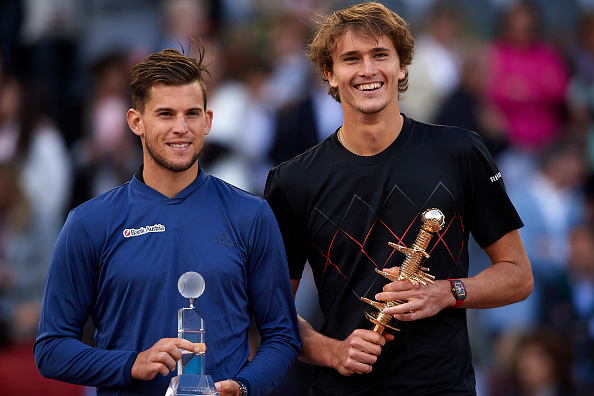 Six years after Marin Cilic beat Kei Nishikori in a battle of first-time Grand Slam finalists in New York, Men's tennis will finally welcome a new Grand Slam champion when Alexander Zverev faces Dominic Thiem for the US Open title on Sunday.
With Roger Federer and Rafael Nadal not in action and Novak Djokovic sensationally being defaulted from his fourth round encounter, it is fifth seed Zverev and second seed Thiem who have progressed in the absence of the 'Big Three' to this showpiece match- potential sign of a changing of the guard in the men's game. A final between 23-year old Zverev and 27-year old Thiem means that, nine years after Petra Kvitova became the first woman born in the 1990s to win a Grand Slam, there will finally be a man born in that decade holding a Grand Slam singles title.
This a first major final for Zverev after reaching just his second Grand Slam semifinal in New York, making him the first German man to reach this stage at a major since Rainer Schuttler at the Australian Open in 2003. He will be the first German man since Boris Becker at the Australian Open in 1996 to win a major if he prevails.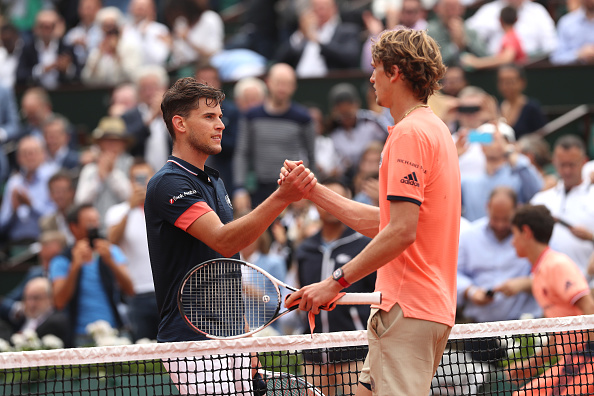 Whilst Zverev is making his debut at this stage of a slam, the same cannot be said for Thiem. The Austrian is in his fourth Grand Slam final, having lost in the French Open final to Nadal in 2018 and 2019 and the Australian Open final to Djokovic earlier this year. The world number three will be hoping to avoid the fates of the likes of Andy Murray, Kim Clijsters and Ivan Lendl, who all lost their first four major finals, and will be the first Austrian since Thomas Muster at the French Open 25 years ago to win a slam should he be victorious.
Head to Head: Thiem dominates rivalry
This will be the tenth time that Zverev and Thiem, good friends off court, have played each other on tour. Thiem is in control of the head to head, having won seven of their nine previous meetings.
The Austrian, seeded second in New York this summer, has won their past three meetings on hard courts. The last time they met on hard was in Melbourne earlier this year where Thiem rallied from a set down to win in four sets. That was the third time in as many meetings that Thiem had beaten Zverev at a slam.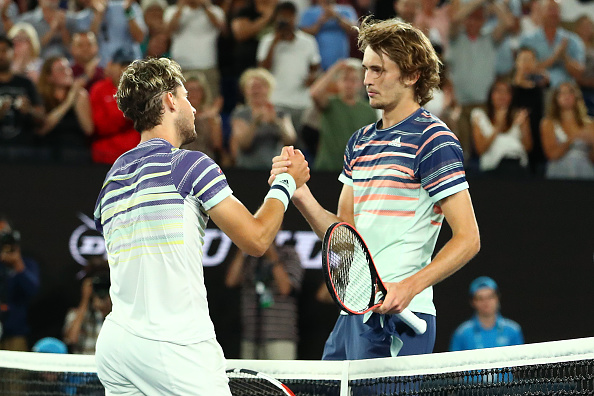 Though he has been able to pick up sets against the Austrian, Zverev has generally struggled in this rivalry. The German did however win their biggest meeting in a final when he prevailed in straight sets in Madrid two years ago to win his third Masters 1000 title. Thiem had prevailed in the Nice final two years prior to that.
Analysis
Though Zverev has shown great mental fortitude to reach the biggest final of his career, it is not unfair that the German was sluggish at times in both his quarterfinal against Borna Coric and his semifinal against Pablo Carreno Busta; he was down a set and a break to the Croatian, and two sets down to the Spaniard yesterday. The fifth seed has been able to work his way into both of those matches though may not get the opportunity to do something similar in this final.
Thiem has been in exceptional form in New York. After dropping the third set of his third round clash against Marin Cilic, the Austrian has not dropped a set on his way to the final. He started incredibly brightly in his semifinal against 2019 runner-up Daniil Medvedev and was able to close that out in straight sets, undoubtedly a huge boost ahead of the final. The three-time Grand Slam runner-up has looked sharp so far at Flushing Meadows and if Zverev is not at his best early on, he may build-up an unassailable lead before the German has any time to work his way into the contest; a fast start is crucial for the world number seven.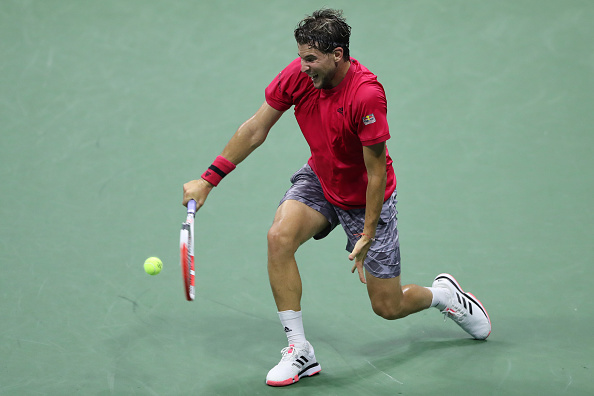 Both men are aggressive baseliners who like to attack frequently though it is likely that this final will feature several long, drawn out rallies, with Zverev and Thiem both keen to open up space on court before pulling the trigger. The exchanges between the German's backhand and Thiem's forehand will be particularly interesting, with these being the best shots for both. Early rallies may indicate if there is any tension in either and if they are unable to take control using their preferred strokes.
Naturally, Thiem will look to target Zverev's forehand whilst the German will target the Austrian's backhand; neither Zverev's forehand or Thiem's backhand are a major weakness, but are the sides in which both men are likely to break down. Serving will also be key, particularly so from Zverev. He has struggled at times throughout this tournament and through his whole career with this despite the fact that it can be a huge weapon. Thiem is not known for being aggressive directly from the return, generally maintaining a deep position on court when returning, though may look to make an adjustment in regards to his positioning if he starts getting several second serves from his opponent.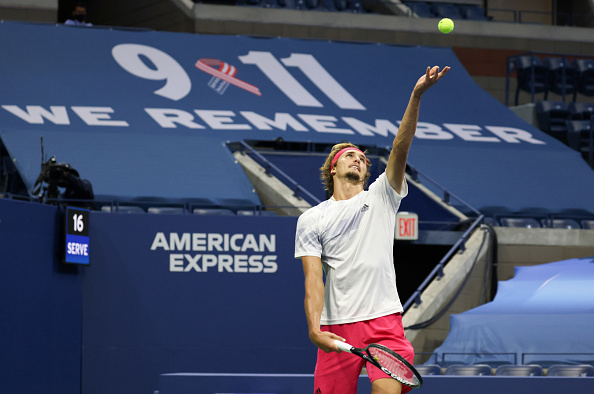 The occasion may also play a significant factor in this encounter. It is entirely possible that Zverev could be nervous playing in his first Grand Slam final and may be hindered by expectation. However, what may help him is that he is not the favorite here. Having played two of the all-time greats in his previous Grand Slam finals, this is perceived as a golden opportunity for Thiem to finally break through and win a slam; it is more than possible that the world number three could be nervous, particularly if he finds himself in an winning position.
Thiem has been playing the better of the two and, considering his comfortable lead in their head-to-head, is a significant favorite here. Having been so close to winning in the past it seems that this might finally be his time to win a major title. Zverev has had a great tournament and will most likely have further opportunities to pick up one of these titles, though it appears that Austrian will be too strong on this occasion.
Prediction: Dominic Thiem in four sets