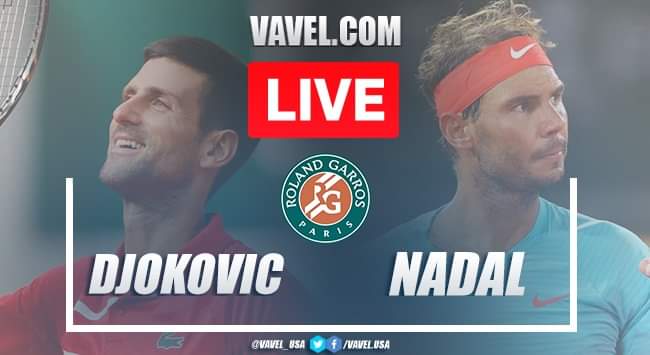 Nadal wins the title!
Nadal answers
Djokovic with a rare hold
Nadal takes a two-set lead!
Djokovic holds
Nadal a game from a two-set lead
Awesome from Nadal
Nadal cruising
Nadal serves up a bagel!
Nadal breaks again!
Nadal running away with the first set
Nadal leads by a double break!
Nadal consolidates his lead
Nadal breaks!
Don't go anywhere!
How to watch Novak Djokovic vs Rafael Nadal Live TV and Stream
Djokovic pre-match quotes
Nadal pre-match quotes
Match preview
Djokovic seeking his own bit of history
Nadal looking to tie Federer
Head-to-head
Djokovic's road to the final
Nadal's road to the final
Welcome, everyone!