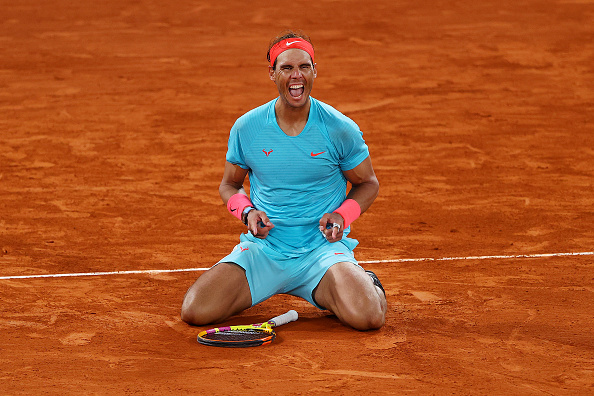 In what looked to be an immense final in terms of the overall Grand Slam tally, Rafael Nadal and Novak Djokovic took to the court under the new roof of Philippe Chatrier.
A win for Nadal would level him with his good friend Roger Federer on 20 major titles, and a win for Djokovic would move him within one of Nadal at 18 and two behind Federer.
Despite a gritty third set effort from the Serb, it would be Nadal to capture his 100th win in Paris and most importantly, a 13th French Open title. He would win 6-0, 6-2, 7-5, making him the second male singles player to reach 20 Grand Slam titles.
French Baking
From 40-15 up, the world number one was immediately broken, breaking out four dropshots in the process. As you would expect between both men, the games were tight, and in four games, 32 minutes were played.
Shockingly, it would be Nadal who would move in front 4-0 in the opening set. The 12-time champion in Paris was intense, as always, in his start, but his opponent across the net didn't look as energetic.
Djokovic let leads slip in his service games multiple times in the opening set, and it happened again from 40-0 up. A second double-fault began the unraveling in the fifth game with more errors. Nadal would open the final with a bagel set.
The key stat from the set is 42 percent of first serves in for the Serb and only winning 26 percent of those points.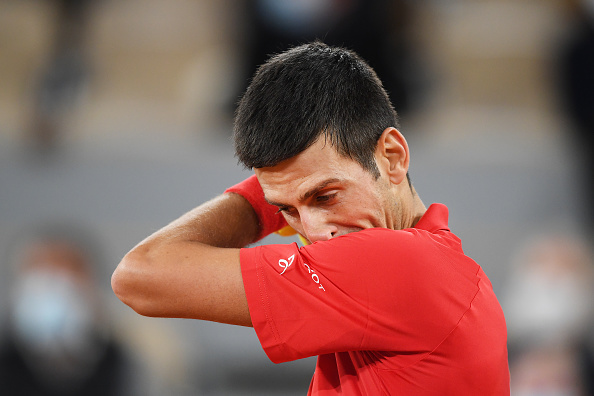 Parisian Pressure
The world number one finally got on the board after nearly an hour and had to save three break points in the process. Djokovic found enough first serves to escape the continued grit of Nadal. A fourth break from Nadal put him ahead after an erratic forehand from Djokovic.
Up to this point, the Spaniard had only hit three unforced errors and continued to answer all of Djokovic's questions on the big points. 15-40 down, two impressive cross-court backhands got him to deuce as he eventually held for a 3-1 lead.
Despite a second hold in the set and a quick one at that, Djokovic had no answers for Nadal who held to 15 to move within one set of a century of wins on the Parisian clay.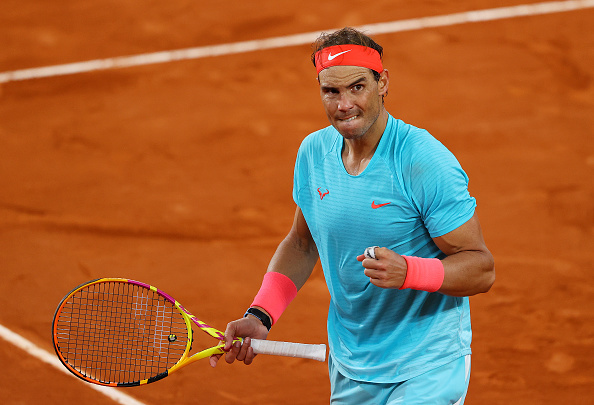 Over The Line
The two would finally find their groove on their serve until the fifth game. Three poor unforced errors gave put Nadal just three games from the title.
There was some reprieve from Djokovic though. He began to attack Nadal, and it paid off with a backhand winner down the line to break back as he found an injection of emotion with a roar to the crowd.
Djokovic was made to work for his holds in the final set, but three straight unforced errors once again, a missed backhand, a forehand long, and then a double-fault, from 30-15 up allowed Nadal to serve for the title.
Without any doubt, Nadal closed it out at love clinching another French Open title with an ace outwide.