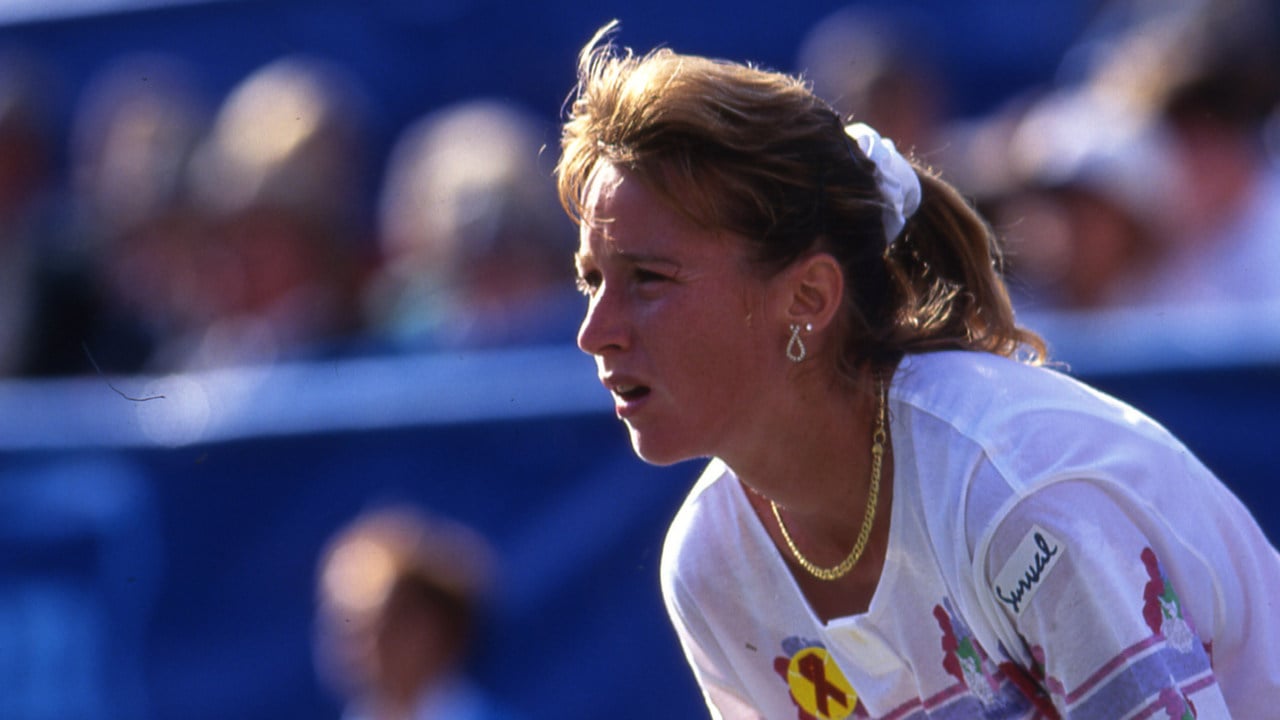 The interview series with former world number three Manuela Maleeva continues where it left off.
(Catch Part I - HERE)
The Olympic bronze medallist and two-time US Open semifinalist gladly took the time to sit down for an exclusive interview and in the previous chapter of the series, the 53-year-old Bulgarian trailblazer's revisit of her tennis career was covered.
In this second and final installment, the former world number three shares retirement life, her family background, the unprecedented Maleeva sister act, as well as personal pursuits, while providing insights of her own on the current state of the game.
The 'Unmaleevable' Sister Act: 'Probably it would be difficult to have three brothers or sisters in top 10 next few years'
The Maleeva sisters' achievements in the sport are distinct. To start off, they were one Slam shy of completing the Career Grand Slam in juniors.
Each of them have made the world's top 10 in their respective careers, top six to be accurate, with Manuela peaking at third, middle sibling Katerina, 51, at sixth, and the youngest, 45-year-old Magdalena at fourth.
The 1990 French Open marked the first Grand Slam tournament in history all three sisters appeared in the main draw, and Magdalena's title at San Marino 1992 made them the first trio of sisters to all win titles.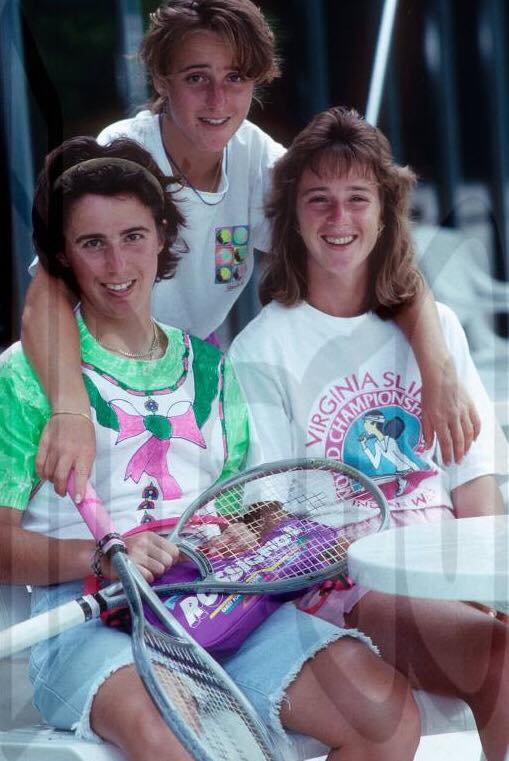 In 1993, another first, where all three were ranked consecutively 11th (Magdalena), 12th (Manuela) and 13th (Katerina) in the rankings, occurred. That made them the first trio of sisters to all be ranked inside the top 15.
The first three Grand Slams of that year saw all three siblings seeded as well. Moreover, they became the first trio of sisters to all make the last 16 stage of a Grand Slam tournament, at the Australian Open, also in 1993, repeating that same feat at the US Open later that year.
The trio have a tally of 40 singles titles to the family name combined, across all surfaces, alongside 1283 total singles match wins.
Magdalena is the only sibling to have at least a title win on each surface to her name, a feat she achieved after winning Birmingham, on grass, in 2003, which would also turn out to be the final title of her career.
Anna Chakvetadze, former Russian world number five, would be the final victim in the hands of a Maleeva sibling, falling to Magdalena in the first hurdle at Zurich 15 years ago.
'From Manuela's first success at the Orange Bowl in 1979, to Katerina's victory in Houston in 1990, to Magdalena's (final) match in Zurich in 2005, a Maleeva has always been in the world's elite', and such was their longevity and legacy.
"I don't know if we have changed something in sport. I can just say that I am very proud of what we achieved. At the moment we were playing, we probably didn't realise what we were achieving because we were so concentrated on each match, each tournament."
"Looking back now, I can say that I am really proud of what we managed and in Bulgaria, we are very appreciated as a family, a family that (is) together fighting for causes, supporting different causes. I don't know if we have changed something but probably it would be difficult to have three brothers or sisters in top 10 next few years.''
It is oldest sister Manuela who has the edge over both younger siblings. The 53-year-old is spotless against Magdalena, winning their only two clashes, both instances via retirement.
She is also 8-1 against Katerina, that sole loss coming via retirement in the last four of the 1991 Canadian Open. Manuela did not drop a set in all but one of her eight wins over Katerina, and even more convincing, did not surrender more than four games per set in those wins.
Amongst the two younger ones, it is Katerina who holds the perfect advantage of 4-0 against Magdalena, all four wins coming in straight sets, dropping no more than three games each set. This tallies to a total of 15 encounters amongst the three siblings.
On playing a fellow sibling, Manuela said, "I hated those matches. Neither one of us like playing those matches. I am quite astonished to see how the Williams sisters managed to go play the matches against each other really as real opponents, which is great."
"We have never managed to do that, we hated playing those matches, and we wanted to get them over with and move on. Really, one year, Maggie (Magdalena) and Katya (Katerina), they played first round at the US Open, really tough."
Martina Navratilova: 'I am glad that (Magdalena) is the last one'
The person behind the sisters' success is none other than mother Yulia Berberian Maleeva. Now 76, she was awarded the Georgina Clark Mother Award at Wimbledon back in 2016, in recognition of her contribution to the legacy of her three daughters, turning them into champions.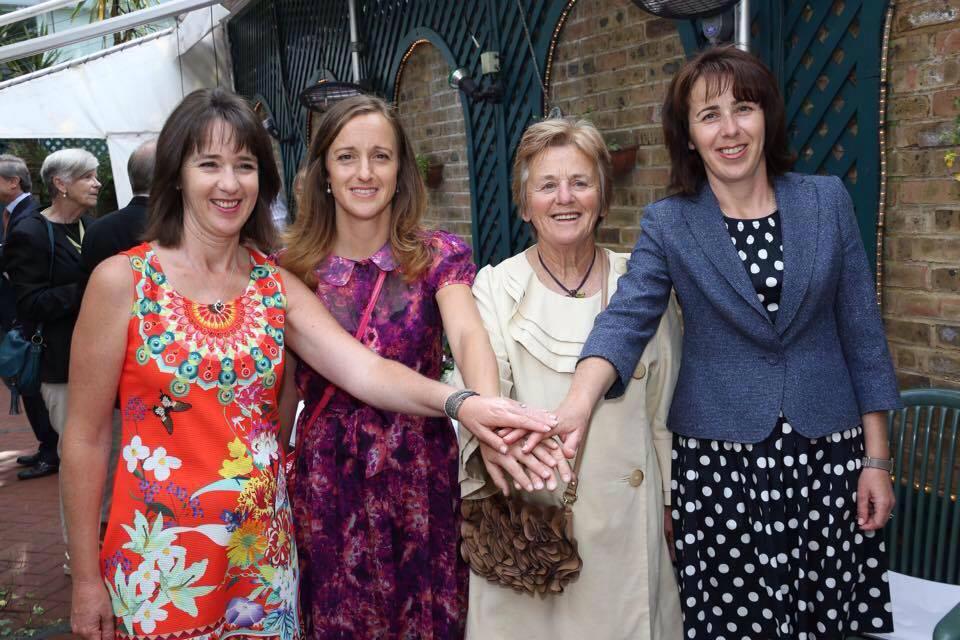 It is here an interesting recollection comes to mind where Martina Navratilova, against whom each of the three sisters have at least a win to boast, found solace with the memory of having beaten their mother back in the day. Navratilova, a teenager then, beat Berberian Maleeva, a nine-time Bulgarian champion, in 1970.
"I am glad that (Magdalena) is the last one," Navratilova said after Magdalena handed the former world number one her earliest loss at the Grand Slams since the 1976 US Open, when she fell to Magdalena in the second round here in 1992.
"I guess I will be one of the few players that has lost to all of them. At least I beat the mother. I didn't beat her badly. She managed to have three daughters after that."
Armenian family history and American tennis transmission: 'I finished third, my first Orange Bowl. It all started there'
Maleeva, who has Armenian blood on her mother's side, proceeded to share a little family history, "My grandfather was not exactly a refugee but his family had run from Armenia under the Turks … there was the genocide, there was the Turkish pressure on Armenians for many years before the genocide also. A lot of Armenians found refuge in Bulgaria."
"And my mother('s side), my grandfather was Armenian, my grandmother was Bulgarian. When the communists arrived in 1944, they took a lot of material things from my grandfather. He was a watchmaker, so his dream was, he hated the communists. They had a tough life during the communist years and that's why in 1961 and 1965, under, I don't know what agreement exactly, but Armenians were allowed to leave Bulgaria."
"My grandfather dreamt of going to the States. They left for the States, my mother was 21, she left with them because she was the only one speak in English. My grandfather was already 50 years old and my grandmother was 40, so they were starting a completely new life there."
"After a year with them, my mother told them one day that she is going back to Bulgaria which is an unthinkable thing, nobody was going back to Bulgaria in those years. But she had met my father already. So he could not leave and she went back, and then I was born."
"A lot of drama in this story because they didn't know if they would see each other, my mother and her parents. For many years, they didn't allow us to travel a lot because we had relatives in the West. The communists, they would not allow my mother to go to some tournaments with me. When I won the French Open juniors, they did not allow my mother to come with me. I was 15 years old, I had to live alone."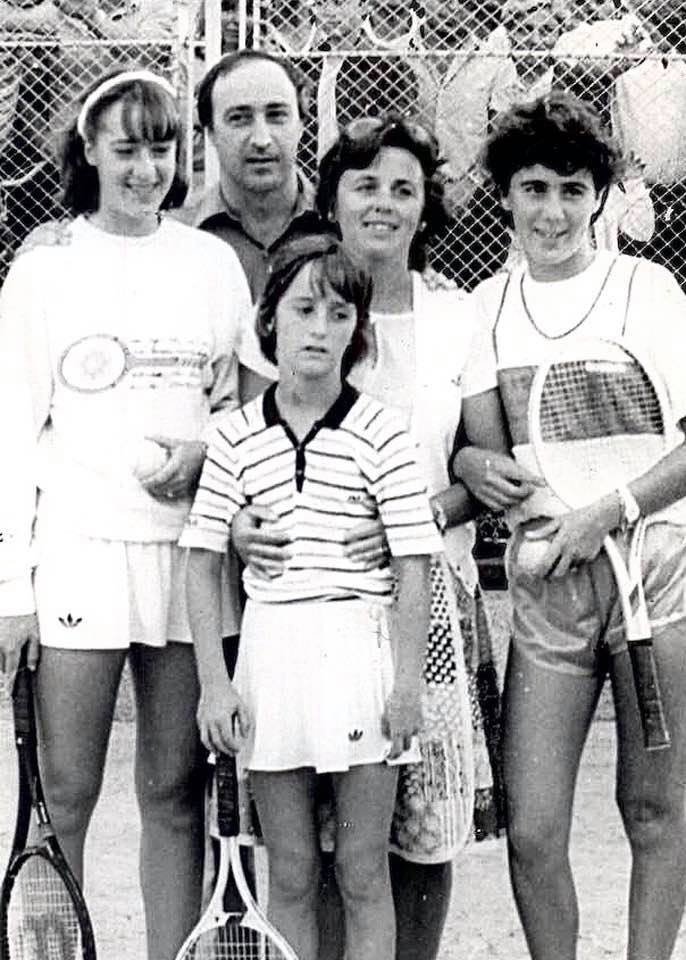 The pieces of the puzzle seem to fall perfectly in place when a significant portion of Maleeva's career success down the road have come in the United States as she continued to uncover her family background.
"It was 1966 when they arrived (in the States). And it is thanks to my grandfather, actually, that we started to go into tennis because he discovered tennis as an amateur when he was 35. Then he decided my mother had to play tennis but she was already 12 years old but she became national champion. She played for many years. That is how tennis was transmitted to us," Maleeva explained further.
"Because my grandfather was in the States, he started paying in the beginning for some of our travels. He is the one who once sent a letter to my mother saying, 'Look, I saw in a tennis magazine that there is this tournament called Orange Bowl. Don't you want to sign Manuela in it?'"
"And that was my first Orange Bowl (in 1979). Two hours before we left on the plane, Bulgarian government had still not given us our passports, so we left really in extreme situations. I arrived in the States, in Bulgaria it was, 15, and in Florida it was 35 degrees. But I got into a draw of 128, I have never since such draws, and I finished third, my first Orange Bowl. It all started there."
"My grandparents passed away and I have an uncle who is there (in the States), cousins that are there. So yes we keep in touch."
Friendship with Eugenie Bouchard
In July 2019, former world number five and 2014 Wimbledon runner-up Eugenie Bouchard was present in the clay courts of Vevey, not far off Maleeva's residence of La Tour-de-Peilz, for a practice session with the 1988 Olympic bronze medallist.
The mention of that meeting led Maleeva to recall the occasion where she heard of Bouchard for the first time, which soon led to their first rendezvous, about 10 years ago.
"I met Genie when she was 16, it was one of those things that happened in life, her agent at the time called me, I knew her well. She called me and said 'There is this Canadian girl that lost first round of the French Open and she doesn't know anybody in Europe. Instead of going back to Canada and coming back for Wimbledon, would you be okay to take her home at your place and you practise with her a little bit and then she will go to Wimbledon?'"
"And I remembered what it was when I was 16 and I was all alone, travelling on my own, and I said 'Of course, she can come home. She stayed 10 days with us, she became good friends with my kids, I went to practice with her, and that's how it all started and two years later, Genie is this huge star who is playing incredibly well."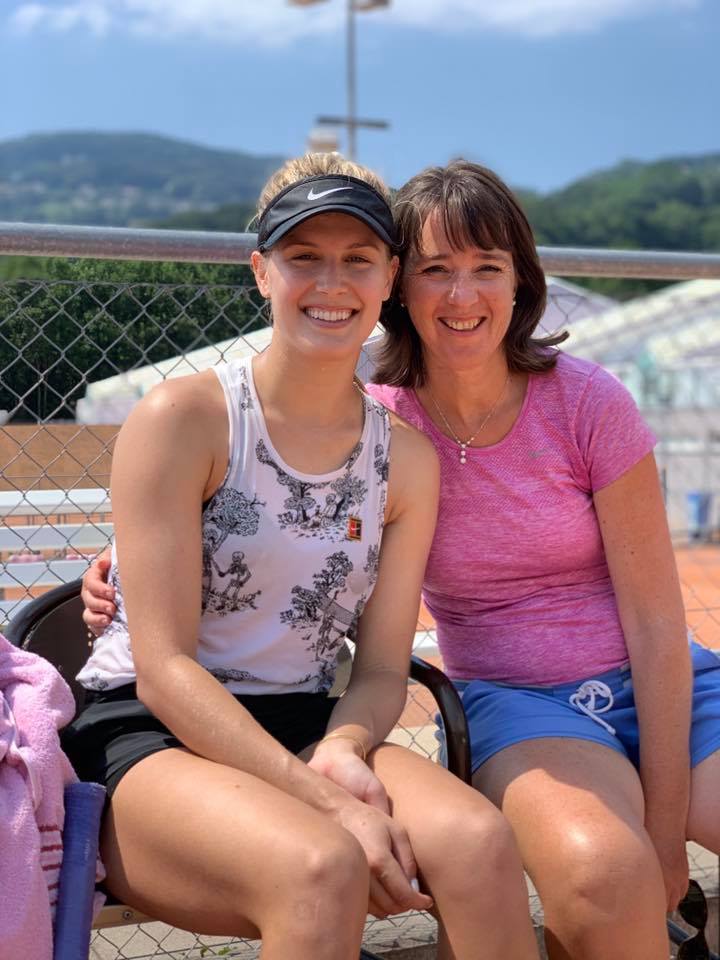 "We've kept in touch, my kids are good friends with her, they call each other or write to each other regularly, and we have gone to tournaments to see her play. But she's had a difficult career in the last two, three years."
"Yes, she was junior, at the French Open. She was either 16 or 17. Maybe it's the year before (she won Wimbledon juniors, in 2012). That means nine years ago, she's 26, 17, so it must be 2011," she clarified further on the occasion they met for the first time.
Politics: 'Find a cause that brings you satisfaction and where you feel useful'
"This is something that I have never aspired to get involved into," said Maleeva of her political pursuit.
"Just the way things are going in Bulgaria, which is the poorest country in Europe, with very corrupt government, mafia government, no rule of law, and I got into quite a few demonstrations, civil rights demonstrations but nothing was happening, and I realised that until some of the good people don't get into Parliament, nothing will change."
"And that's how we created our political party 'Yes, Bulgaria!' ('Da, Bulgaria!' in Bulgarian) three and a half years ago, with a lot of friends, people that are on the same set of mind."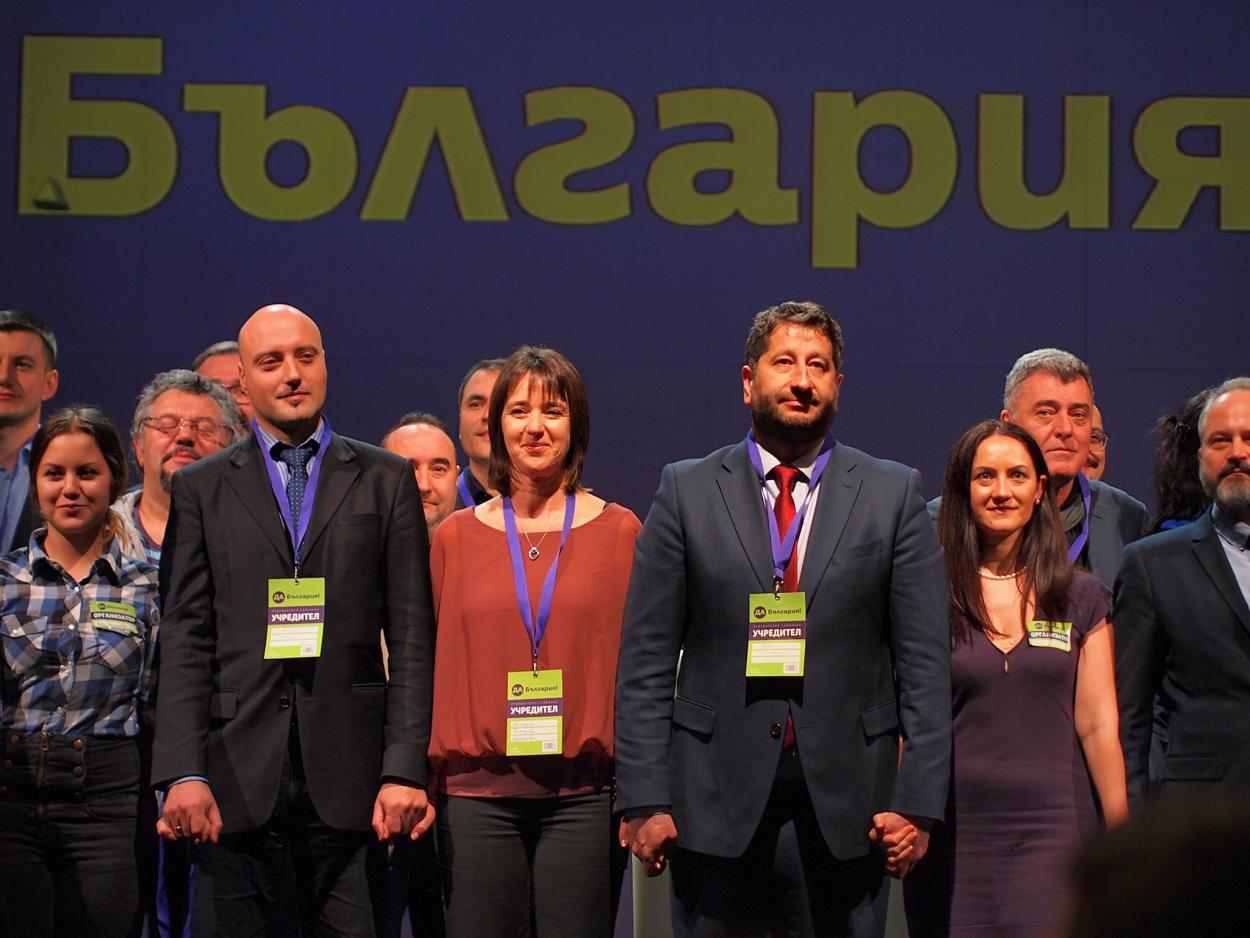 The demonstrations are ongoing, and date back to July of this year, demanding the resignation of Prime Minister Boyko Borissov. The head of state, President Rumen Radev, an outspoken critic of the Borissov government has also called on the latter to step down.
"None of us has ever been a politician, and it's really not something I dreamt of doing but now I am really involved and I would like to leave a better place, Bulgaria, realising that if we wait and somebody else does it, it's not going to happen."
"Each one of us has to get involved in the things we believe … politics or climate change or whatever. But find a cause that brings you satisfaction and where you feel useful. And this is how I got involved."
Yes, Bulgaria!, the party Maleeva helped to co-found, is a part of the Democratic Bulgaria coalition. It was unveiled in April 2018 and consists of The Greens and Democrats for a Strong Bulgaria parties as well. The coalition had contested in the last year's European and local elections.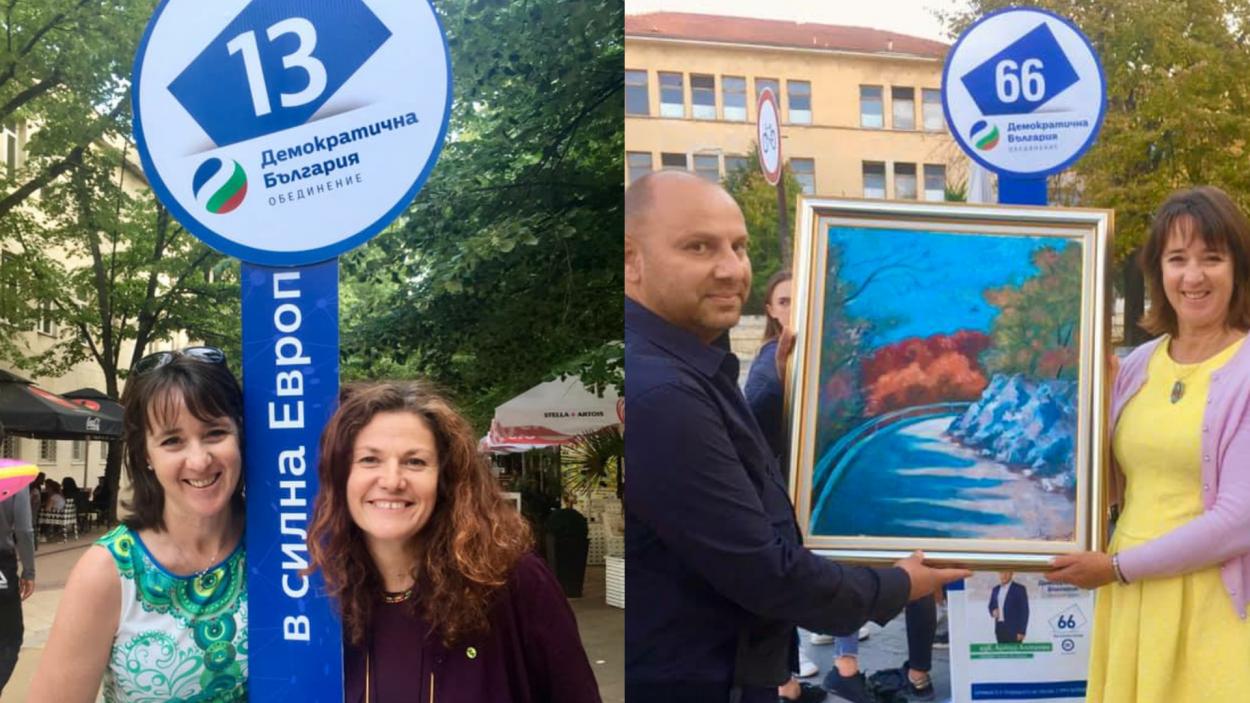 "These were the numbers our party (coalition) had for the elections. 13 was for the European elections, and 66 was for local elections," Maleeva explained the pictures above.
Being a young party and part of a new coalition, Maleeva said it aims to increase its representation in the legislature, the National Assembly.
"These are the first steps we made. We have one Europe deputy in European Parliament. It's a very new party. On local elections, we started having quite a few mayors in different regions now, which is very, very, good."
"And some of them, we made a few actions show how corruption, to expose in real life situations what the corruption is and since then, our percentage has gone really up. And we know now we will be in the next government for sure but want to continue to have higher percentage, to have more deputies."
"We have been protesting now since the summer for the government to resign, and they don't resign because they know that they will never be back anymore because people are so fed up, so we wanted early elections. They will probably not resign, we will have elections in March, April next year so we are preparing for those elections. Elections are every four years."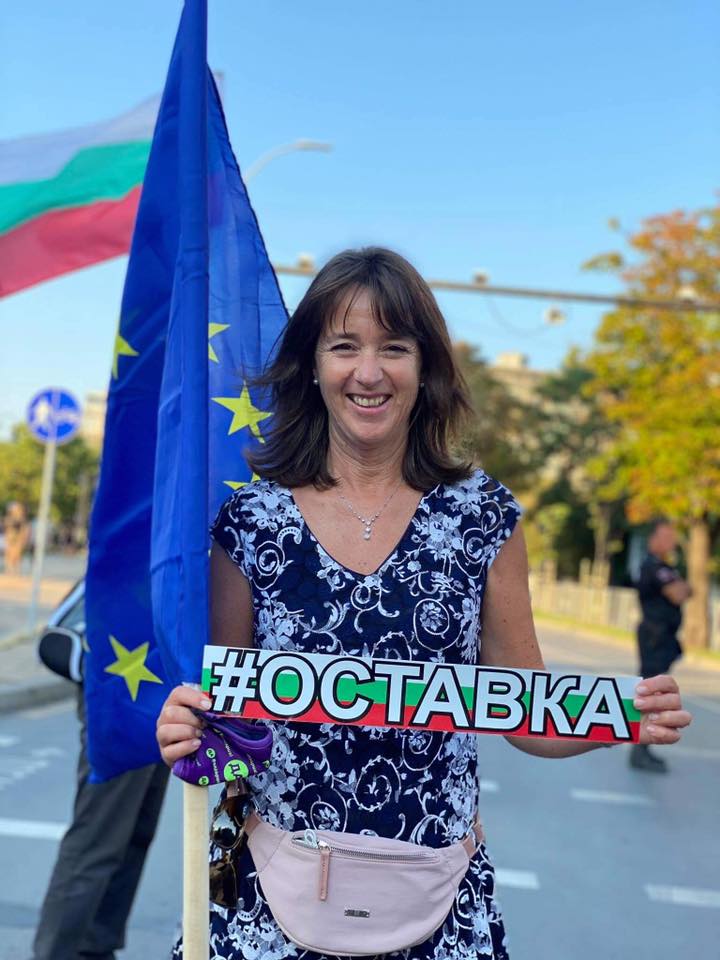 Prior to 2017, Maleeva had been active in the political arena since 2015, on the referendum to introduce electronic voting in Bulgaria. She shed more light on the background of the movement, and its outcome.
"Yes, we wanted to and they don't allow us to have it. We had the referendum where almost two million people voted that they wanted electronic voting, to stop with the practice of buying the votes, or falsifying the votes."
"That is why we wanted electronic voting and there are about two million Bulgarians that left Bulgaria for the last 20 years and they cannot vote or it is very difficult for them to vote but the Bulgarians that are outside of Bulgaria, the free-minded people, they are not controlled by the Bulgarian media that is government media where a lot of lies and a lot of corruption is spread."
"That is why we wanted electronic voting and the government has continually sabotaging our demands to the point they don't introduce it. This fight continues but they know that with electronic voting there will be much less cheating so they don't want the electronic voting."
'It's very difficult to make champions'
Moving on, the focus turned to the Maleeva Tennis Academy. A part of the larger Maleeva Tennis Club, located south of central Sofia, on Nicola Vaptsarov Boulevard, the facility houses squash courts, a fitness centre, spa, restaurant and bar. The Club opened its doors in 2004. Maleeva offered some insights on the development of the Academy.
"We cannot say yet that we have great, great results, you know, it's very difficult to make champions. Our first goal of the Tennis Academy is to make tennis available to a lot of kids. Not necessarily competition but we want kids to discover tennis, to enjoy it, so we have some Bulgarian champions."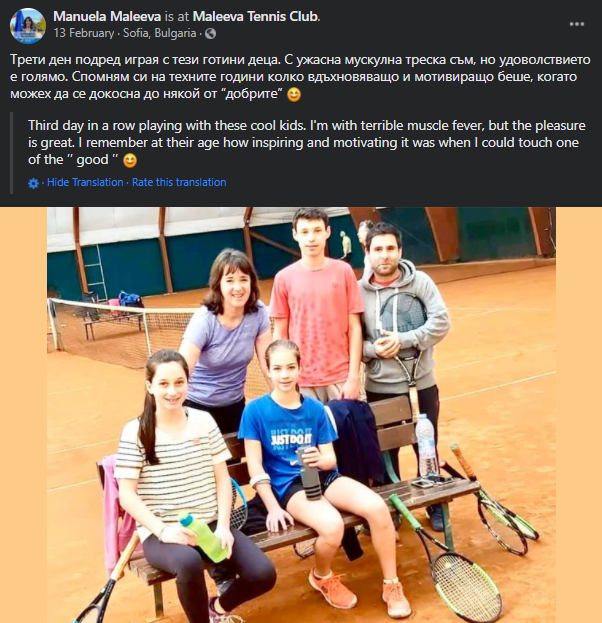 "It's my little sister Maggie, Magdalena, that is developing since four, five years, the Academy, with my mother also. We've got few coaches, modernise the whole way of teaching tennis because my mother had a little bit her generation coaching tennis so it's a bit more old-fashioned. So after Maggie brought the newer programmes, so we will see, it is not easy to make champions."
"(Katerina is) not so much (active in the Academy), she doesn't need to be that much in tennis. She is helping in the Tennis Club, more on administrative work, things like this."
"We focus on life in general, in the Academy. Maggie is involved also with different causes like climate change, with organic food. This is where she tries to, change the world. Where she is involved in, we are teaching this to the kids, yes, importance, as I told you before, outside of tennis, to have appreciation and knowing what is happening in the world and how we can make it a better place."
'My role as a mother, I really, really enjoyed it' – Maleeva and motherhood
It would be a seamless transition for Maleeva, from professional athlete to retirement life. The Bulgarian-Swiss looked forward to life as a mother. Together with now ex-husband Francois Fragniere, the couple have three children, Lora (born 1995), Iva (born 1997) and Timo (born 1999).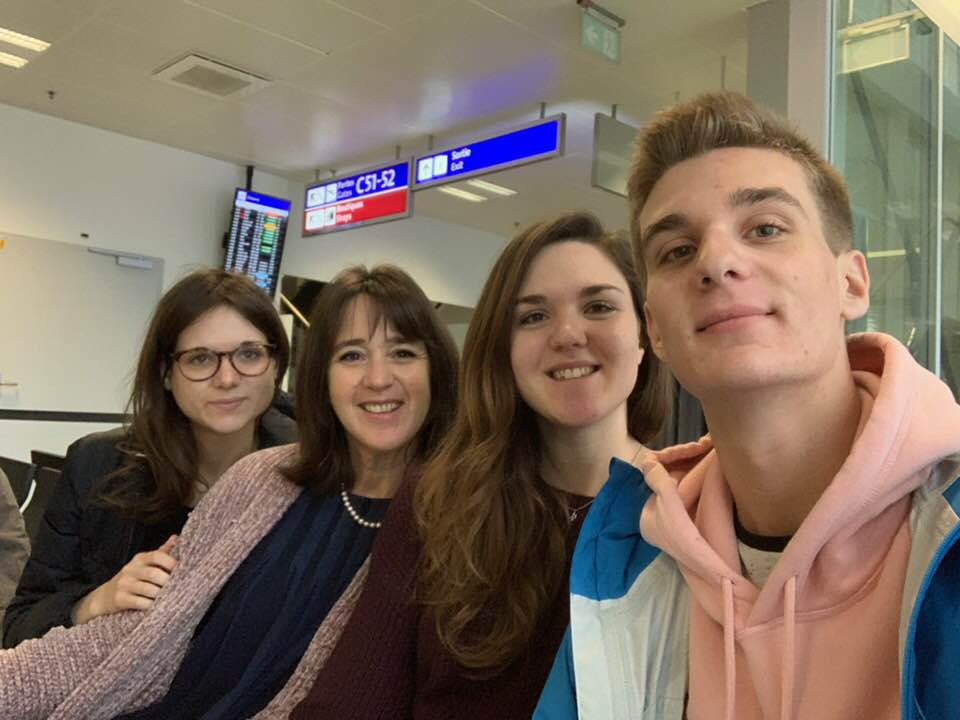 "(I adjusted to retirement life) very easily. Very quickly I had the kids. My role as a mother, I really, really enjoyed it. We had the kids relatively every two years, I wanted them, to have them close, wanted them together, grow up together."
"Nothing seemed as difficult as tennis was. So, I have a difficult period when I separated with my husband because the kids were young. This is a difficult time that I did not have even in tennis. But tennis probably helped me to get through it. And now we are good friends, we have taken care of the kids through the years, we have managed to keep a good relationship."
"I didn't encourage them at all. Like I told you, for the reasons, really tough to be a professional player, or professional in any kind of sport, whatever you do, at the top level. It can be economics, it can be music," Maleeva stated if she had encouraged her children to pursue a career in sports.
"Each one of them played tennis, played other sports. But I wanted them to find what they want to do. So they tried a lot of things. If I had seen one of them really talented, really wanted to play tennis, I would have supported them but neither one are crazy about it."
However, there could be a future talent in the making in the Maleeva household as she reveals, "Not much. There is the youngest one, Maggie's youngest one, she is seven or eight years old, she is young. She is practising really well so she is enjoying it a lot. She is starting to hit the ball well, we'll see. Maybe she'll be good, we don't know, we'll see."
Maleeva now splits her time, crossing Europe, between Switzerland and Bulgaria regularly. "I have travelled all my life so it's not complicated. There is a direct flight from Geneva to Sofia, twice a week. So I like being there, in Bulgaria, when I have things to do, see family and friends, and then I come back to Switzerland, get some fresh rest, recharge the batteries and then I go back, to fight."
"I stay usually two, three weeks (in Switzerland) to get the fresh air. My boyfriend is in Bulgaria also, we travel to see each other. So yeah, still travelling."
Maleeva considers coaching: 'I have told Genie … once she needs me really, I will go with her'
Retired players in the coaching field is not uncommon these days. Even names from Maleeva's generation have ventured into the field, for instance, Conchita Martínez, 1994 Wimbledon champion, who guided Garbiñe Muguruza to the title there in 2017.
"I don't think so. We had talked from time to time with Genie. Just a little bit like, not really serious, but I have told Genie that once she needs me really, I will go with her. But, okay, we didn't really get to that point," said Maleeva if she plans to coach in the future.
"I am not sure that I want to travel the world again like this, full year round. If there is an opportunity, if somebody thinks of me, and asks me, I would probably think about it because it would be interesting to see how I can manage. But, okay, the opportunity has not arisen yet so I never had to really think about it."
"I coached a little bit when I finished playing, some of the Swiss juniors. I even went to few tournaments with them but then I got pregnant and I started having my kids, yeah. That was it."
Youngest Maleeva sister Magdalena has made several appearances in the invitational doubles event of Wimbledon, taking home the title in 2015 where she partnered Rennae Stubbs. On the possibility of a comeback on the tennis court in a similar occasion, Manuela, however, expressed doubt.
"I don't think so. Wimbledon asked me a few times when I had retired. And I always said no because it was usually the last week of school of my kids. So before the summer vacation, I wanted to be with them. To tell you honestly, even to play in invitational, you have to be in good shape. I don't want to go on the court, and people would say 'Ah, she cannot hit the ball anymore', you know. So I prefer to watch them.
"Since I played my last match, that summer I still played German team championships, and I became a German champion for the club in Munich and since then I have never ever played a match again. I just don't feel like playing matches. These are the team championships, we play with professional players and they could have one or two foreign players but it was high level, we have tough matches. I was still in good shape and then I really stopped practising."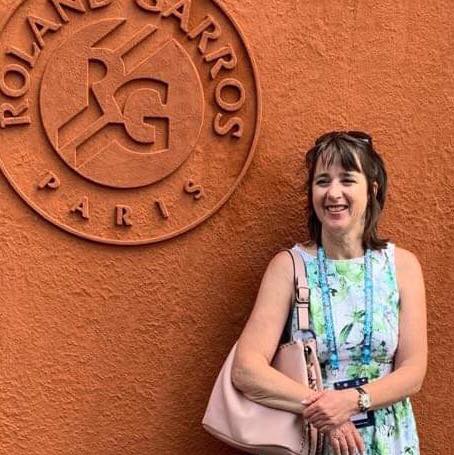 'It's like a small company, very business-like'- Maleeva analyses the current state of the game
"Tennis in whole has become a more physical game. You see physically the players are much stronger than my generation. But I enjoy very much watching women's tennis, with all the rallies, hitting hard. Okay, there are less players that hit at the net or play a little bit different shots, slices or drop shots. It's more baseline, more groundstrokes, but I enjoy watching women's tennis."
"I think, as I told you before, tennis has changed a lot, the way it has become even more professional in the sense that there are two coaches, doctors, physiotherapists, massage therapists. It's very, very highly professional, which I don't know if I like it that much in the sense that it is very business-like. And on one player, 10 people depend on one player, they earn their living. It's like a small company, very business-like. But okay, this is how tennis is developed because of all the money there is in it."
'Tsitsipas … I knew his mother, we were playing together' – Maleeva breaks down the men's tour and talks rivalries
"You see (Rafael) Nadal and (Novak) Djokovic, they are still around, it looks like they will be around for a while. And then, I hope Roger (Federer) can play a bit more also, let's see how he comes back at the Australian Open."
"The young guys, like (Stefanos) Tsitsipas, I like watching Tsitsipas. I knew his mother, we were playing together some of the small junior tournaments. I really like watching him play. (Alexander) Zverev is playing well."
"It's a bit more diversity in the men's game. Thiem is playing a different kind of game also, they are very different. I have a feeling women's tennis is more one stereotype than the men's game, men's game is a bit more diversity. Diversity in the playing style, yes."
"I don't know if there is one rivalry now that we can really point out. It's not like Nadal-Djokovic, or Tsitsipas, Zverev and Thiem. The girls now, I think there are a lot that can win a Grand Slam, and there are less, those matches that are the same in finals or semifinals. So for me it's difficult to say."
"I forgot (Naomi) Osaka, yes. And (Bianca) Andreescu, she was injured, no? (Power and variety), that's interesting. Osaka is a great player also, I completely forgot about her."
Maleeva on predictions for Grand Slam champions 2021
"I hate those questions because very difficult to say," said Maleeva when queried who she thinks would win the majors next year.
"Okay, when Simona Halep is in her good days, she is very tough. She is tiny, she is small, she is a fighter, runs and covers the court incredibly well. And then, I don't know, there are girls like (Victoria) Azarenka, (Aryna) Sabalenka that are so strong. They can always make a good run. Serena, it would be interesting to see where she would hit. I would like Genie, to see her go through."
"This girl, the Polish girl, (Iga) Swiatek. Yes, I watched their (Bouchard and Swiatek) match at the French Open. I saw Iga Swiatek at a tournament in Montreux. A very small tournament, it is an ITF tournament. I went to watch and I saw the final and I thought 'This girl is hitting well, the ball.' Then two years later, she is French Open champion, become a really great player. Maybe she, depending on how she is dealing with the pressure, she is a good player," she noted.
"(Petra) Kvitova, she is a great player, (Karolina) Pliskova, great player also. So, yeah, very difficult to say. We'll be talking after the Australian Open, we'll see."
'Belinda (Bencic) …, the young stars, like Genie also, they had to deal with the pressure of becoming a star'
With the recent resurgence of Swiss star Belinda Bencic, which saw make her first Grand Slam semifinal at the 2019 US Open before cracking the world's top-four rankings earlier this year, notwithstanding the notable comeback of Bulgarian veteran Tsvetana Pironkova at this year's US Open where she went all the way to the quarterfinals, these headlines did not go past the former world number three unnoticed.
"It was great to see (Pironkova come back). It was surprising for me. I didn't know that she had started practising and she had started coming back. I had missed this completely. Seeing her play, she played really, really well. She surprised me at how fit she was, and how well she was hitting the ball. It looked like she was enjoying playing, and I think she really played with pleasure."
"Probably, when I was talking about the pressure that we put on ourselves, tennis being the most important, then when you have a kid, the kid is the most important thing. So it takes off a little bit of the pressure you put on yourself in tennis because you know that you lose a match but, okay, your kid is healthy, he is fine, nothing else matters."
"Belinda, okay, is a good player. She was one of the young ones that came a few years ago on the tour already," Maleeva spoke of her fellow Swiss.
"The young stars, like Genie also, they had to deal with the pressure of becoming a star. And then you need to have a very solid entourage to be able to deal with this pressure. And I think this is where there was a mistake in how Genie and the family around dealt with her fame. At one point, tennis was not that important compared to everything else that was around her. And then you lose a little bit of confidence, you lose one or two matches, you lose the confidence, it's so difficult to find it back."
"The same thing happened with Belinda. Now I think she has grown, she is more matured, really, she has gone through the bad period where she was very famous but she had lost focus on tennis, with a lot of pressure, defending the results and all that. So you need to be very, very solid, and you need to have the good people around you to advise you."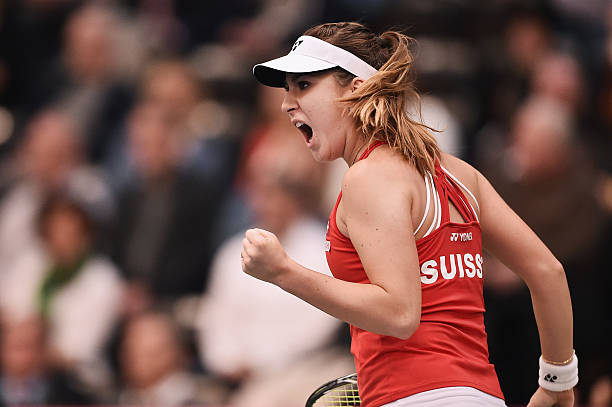 On a player which reminds her of herself back in the day, Maleeva said, "I have to think a little bit about that. Maybe a little bit (Agnieszka) Radwanska. Although she had more, some strange shots, but she also covers very well, good anticipating, not hitting the ball that hard but putting the opponent in trouble often."
"Even Halep, I would say. Okay, she covers the court even better but she is not that physical like Serena Williams, for example. I was this kind of player. (Steffi) Graf or (Gabriela) Sabatini or Martina Navratilova, physically they were stronger than me but I was managing."
Being a competitor for 15 years, 12 of which as a professional athlete, Maleeva kindly offered words of advice to those who want to consider a career in professional tennis.
"They have to be completely devoted to tennis. It is very important to enjoy what they are doing. To find pleasure in practising, giving everything of themselves. They have to be very disciplined but still, find other interests outside of tennis, just to take a little bit off the pressure. Not to all the time in the bubble of tennis."
"Like this, they have something else also to think about, to enjoy, but have to be 150% on the court, or during practice, physical conditioning, whatever."
'(Tournament director) … I really haven't thought about it'
The past decade has witnessed a proliferation of tennis tournaments in Switzerland and Bulgaria.
In the former, the Zurich Open, a tournament Maleeva won in 1993, was discontinued after 2008. It would take nearly 10 years for the Alpine state to reappear on the women's tour once again.
That happened in 2016, which saw the return of Gstaad, the Ladies Championship Gstaad, taking over the tournament in Bad Gastein, Austria. The following year, a new tournament, the Ladies Open Biel/Bienne made its debut.
The tournament in Biel/Bienne has since relocated to Lugano, in the Italian part of the country, beginning 2018. On the other hand, in 2019, the Gstaad event was moved to Lausanne, in the heart of Romandy. The latest tournament winners of both events are Slovene Polona Hercog and France's Fiona Ferro, respectively.
In Maleeva's home country of Bulgaria, the Balkan nation's capital city was the second host city of the Tournament of Champions, from 2012 till 2014. Its winner's roll include former and current top 10 names in Halep, Nadia Petrova and Andrea Petkovic.
On the men's side, the Sofia Open held its inaugural edition in 2016, with local star Grigor Dimitrov taking home the title the year after, defeating David Goffin in the final.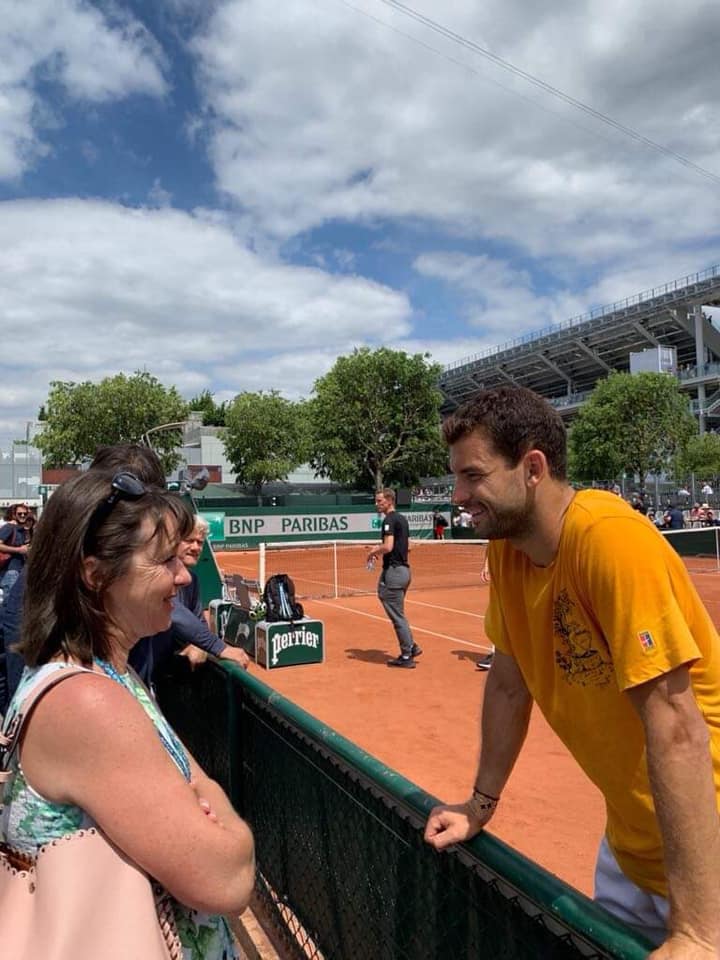 ​On the likelihood of taking on a role as tournament director in the future, Maleeva replied, "I really haven't thought about it. The Tournament of Champions is not happening anymore. The week when there will be the Sofia Open, I will be in Bulgaria."
"But the problem with tennis in Bulgaria, or the Tennis Federation, is a little bit, there is, how should I say, the Bulgarian Tennis Federation is governed the same as the country as a whole. The president of the Bulgarian Tennis Federation is someone who is involved in politics, but not on the good side. I prefer to keep my distance."
"If one day things change in the Bulgarian Federation, maybe I will get more involved but for the moment, I prefer not to. (In Switzerland), it's not something that I feel I need to do, or be motivated to do. I like to go and watch especially if Genie comes to play."
Maleeva brings her co-founded foundation and its efforts to light
"But, otherwise, there is actually one more thing that I have been doing for the last 12 years, it's the Swissclinical Foundation," she said as she continued where she had left off.
"That's a foundation that we created here in Switzerland, but we are helping children in Bulgaria with health problems, and the Swiss doctor comes, he is from Switzerland and also my brother-in-law, and that's how we create this foundation 12 years ago. I have been translating every consultation that he gives. I have met every children from orphanages, other children with parents but they have physical problems."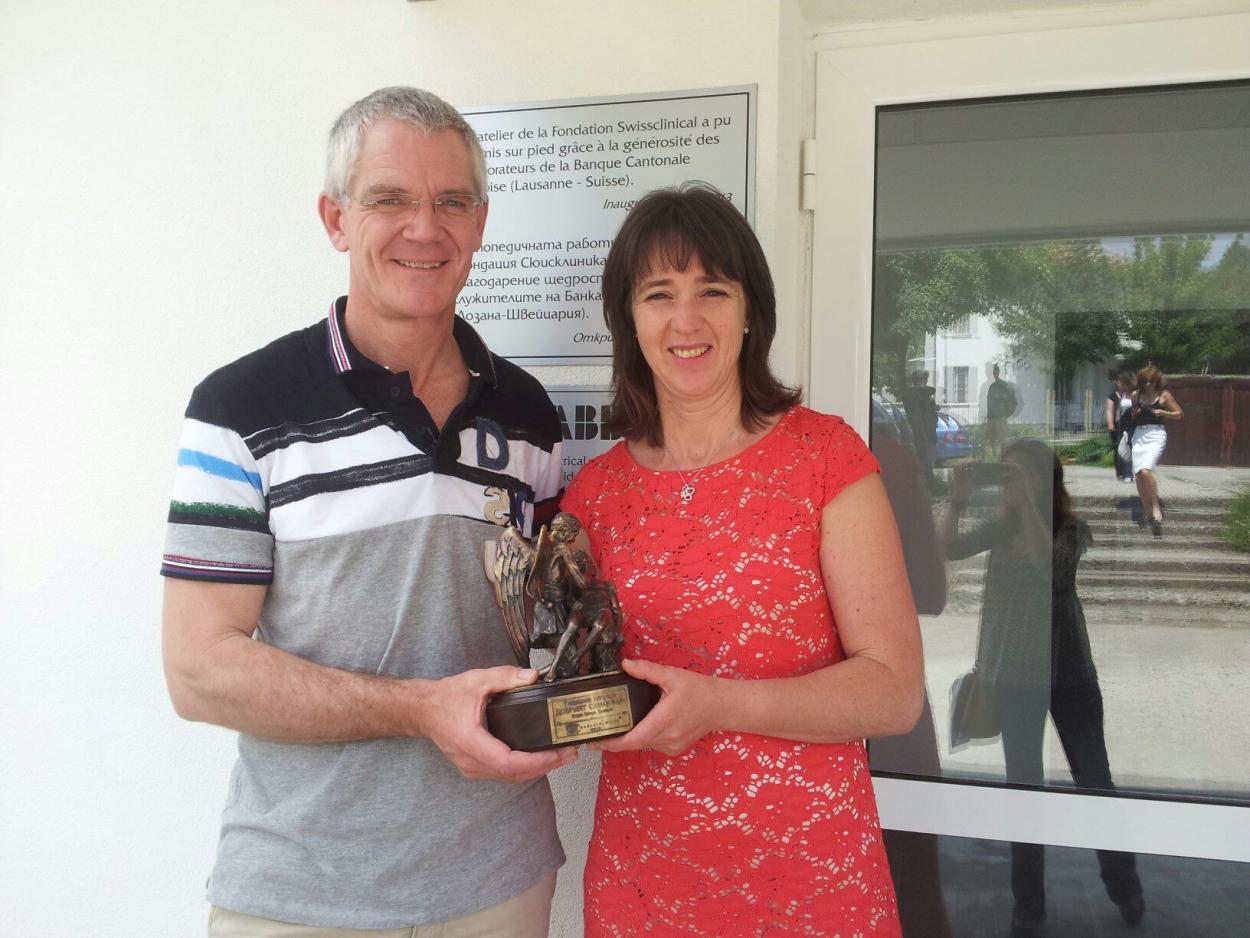 ​"On this day, we had the opening of the orthopaedic workshop. An old building that we renovated and made a place where all the kids can be treated and looked after. It is in the city of Stara Zagora. The Foundation is active in Bulgaria but the base is in Switzerland," said Maleeva as she explained the above picture.
"I remember the day (a doctor) said to me 'Today, was a great day because thanks to your Foundation, now I know we can do something for this children.' When such an experienced person told me he was a happy man, I was truly touched, and said to myself that what we are doing is meaningful, that it is worth it. It makes us feel we want to continue and to, and to fight for it," Maleeva said in the introductory video on the Foundation's website.
Nearing the end of the interview, Maleeva gave her parting words, "So this was something that I am still doing. This year, with the virus, things are very complicated, not travelling the same way but I have been involved with this. I have things in my life that make me happy, and where I feel useful and I concentrated on that."
"And maybe, tennis, suddenly something will come up and I would say 'Oh, I feel like doing that!'."
The writer, on behalf of VAVEL USA, would like to convey his deepest appreciation and thanks to Maleeva for her willingness to participate in this exclusive interview. He wishes her nothing but the very best in her endeavours and undertakings, especially in these unprecedented times.