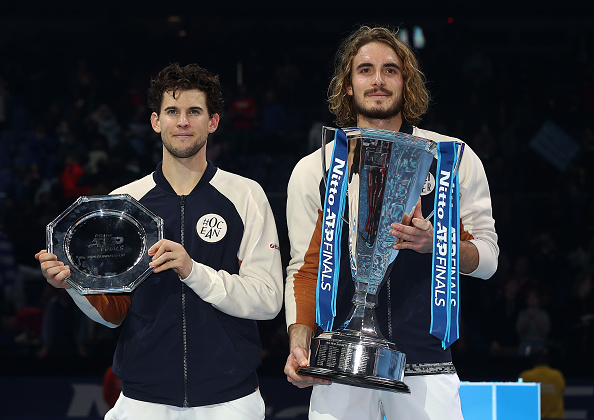 After a truncated season ATP tennis will finally draw to a close for 2020 at the ATP Finals which start on Sunday.
For the final time the event will be held at the O2 Arena in London ahead of the tournament's move to Turin next year, though no spectators will be allowed with the UK in a second national lockdown.
With the five-month suspension in the middle of the season the qualification system functioned differently this year, though as it turned out the eight players with the most points in 2020 were able to qualify without being boosted by their 2019 totals.
World number one Novak Djokovic and world number two Rafael Nadal are the top two seeds at the tournament, with Djokovic aiming for a record-equalling six ATP Finals titles and Nadal hoping to win the title for the first time.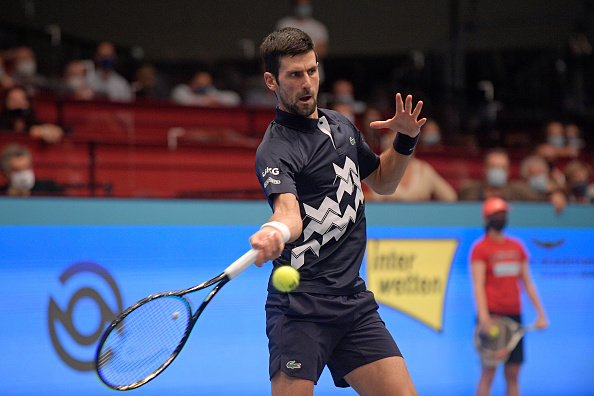 Defending champion Stefanos Tsitsipas will be hoping to defend his title from 12 months ago and end a run of four different winners at the event in four years, whilst beaten finalist Dominic Thiem will be hoping to go one step further after a season that saw him win his first Grand Slam title at the US Open.
Recent Paris Masters champion Daniil Medvedev and runner-up Alexander Zverev will also be in action, with Medvedev hoping to improve after losing all three of his group matches last year and Zverev hoping to regain the title he won two years ago.
There will also be two debutees at the tournament with Andrey Rublev, whose five singles titles are more than anyone else this season, and French Open semifinalist Diego Schwartzman appearing at the end-of-year showpiece for the first time.
Group Tokyo 1970
Players: (1st) Novak Djokovic, (4th) Daniil Medvedev, (5th) Alexander Zverev, (8th) Diego Schwartzman.
Djokovic has lost to both Medvedev and Zverev in the past and has struggled at times against Schwartzman, and was lacking in motivation in Vienna when he last appeared on court. However, the opportunity for a sixth title at this tournament will likely spur him on.
Medvedev comes into the tournament fresh of winning his first title of 2020 in Paris and will be confident coming in, with indoor hard courts perhaps his best surface. The Russian will certainly be fresher than he was at this tournament last year, suggesting he will be a stronger contender this time.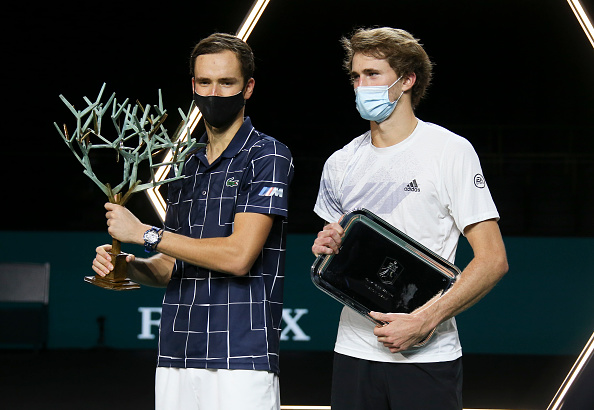 Two years ago Zverev beat Djokovic in the final to win the biggest title of his career and comes in with confidence, with the US Open finalist having won back-to-back titles in Cologne prior to Paris. The German's matches against Djokovic and Medvedev will be crucial to his chances.
Schwartzman has done incredibly well to qualify for his first ATP Finals and is always a tough opponent, though it is hard to see him doing enough to make it out of the group. Compared to his three opponents he is not as strong on indoor hard courts and will likely find it tough to progress.
With three strong indoor players present this is a tough group to call. Djokovic will understandably be the favorite and should progress, whilst Medvedev's win over Zverev may give him a slight advantage.
Prediction: 1st: Djokovic, 2nd: Medvedev
Group London 2020
Players: (2nd) Rafael Nadal, (3rd) Dominic Thiem, (6th) Stefanos Tsitsipas, (7th) Andrey Rublev
On paper Nadal should be the favorite to progress from this group but indoor hard courts are arguably his worst surface, and either through withdrawal or early losses has not made the final here since 2013. The Spaniard does not have an easy group and may struggle, but it is hard to count him out.
Thiem has vastly improved on hard courts in recent seasons, shown by his triumph at Flushing Meadows and run to the final here in 2019, though has only played three indoor hard court matches this year. The Austrian however will be well-rested, and wins over Djokovic and Federer at this tournament last year show he'll be tough to beat.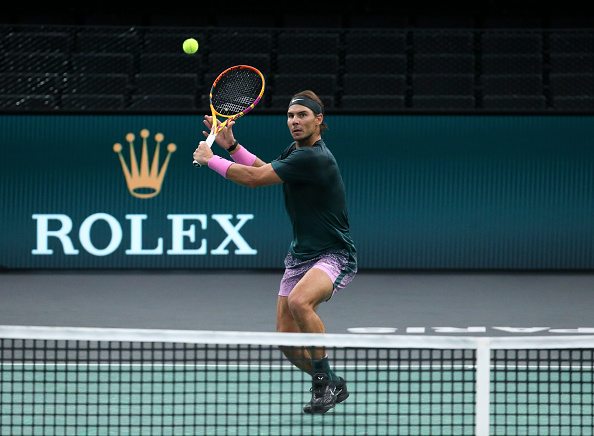 One man who did get the better of Thiem last was Tsitsipas in the final, and the Greek's run to the French Open semifinal helped him reach the year-ending showpiece for the second straight season. Tsitsipas has lost a couple of big matches from winning positions this year which may hinder him, though returning to a place of previous success may help.
Perhaps the biggest wildcard of the tournament is Rublev. The Russian has had an astonishing season with five titles and big wins over the likes of Tsitsipas and Thiem, though will never have had to play so many top-ten players in quick succession and lost his US and French Open quarterfinals, the latter to Tsitsipas.
With Nadal susceptible, there are certainly opportunities available here for someone. Thiem is arguably the favorite to win this group and should be able to pick up enough wins to progress, though it is hard to call outside of that. They've had a competitive rivalry this season, so Tsitsipas vs Rublev could be crucial.
Prediction: 1st: Thiem, 2nd: Tsitsipas
Semifinals
Djokovic def Tsitsipas
Thiem def Medvedev
Final
Thiem def Djokovic