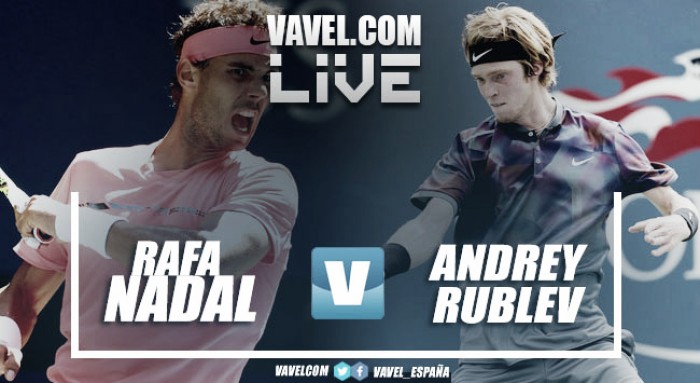 Nadal wins!
Rublev hanging on
Rafa racing to the finish line
Rublev hanging tough
Nadal closing in
Russian staying in touch
Nadal cruising
Rublev holds
Nadal escapes tricky game
Nadal breaks!
Nadal wins the first set!
Rublev holds
Nadal a game from the first set
Nadal breaks!
Sharp from Rafa so far
Rublev even again
Rafa cruises in service game
Rublev answers
Easy hold for Nadal
Thiem takes the opener
How to watch Nadal vs Rublev Live
London's finale
Head-to-head
Group London 2020
Rublev's 2020 season
Nadal's 2020 season
Welcome!