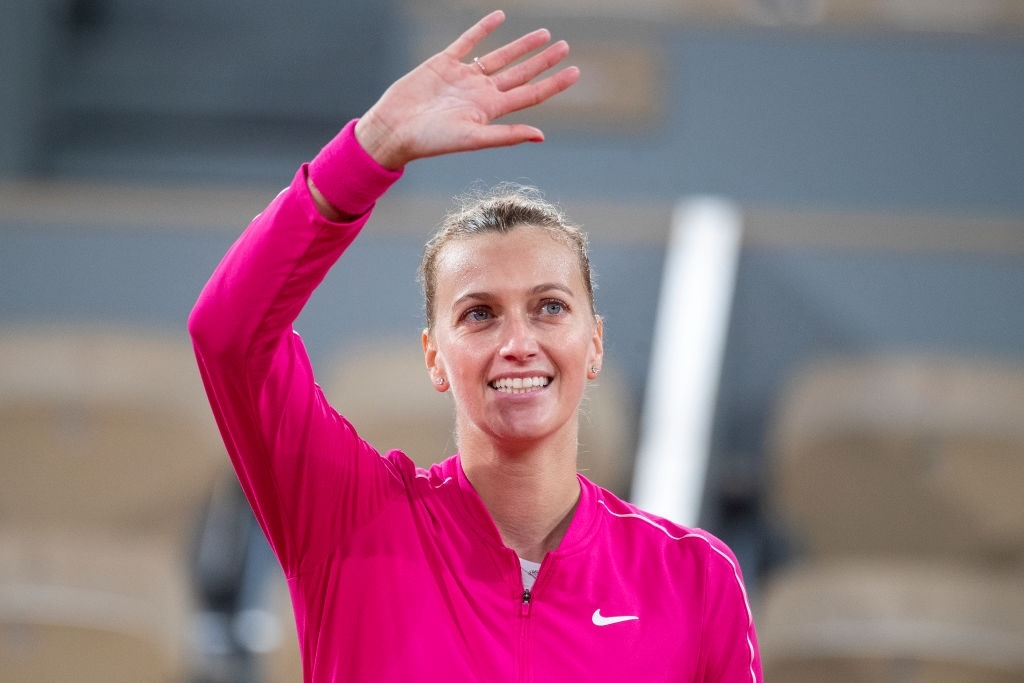 Two-time Wimbledon champion Petra Kvitova was in a Grand Slam wilderness for the most part of the second half of the 2010s. Between 2012 and 2019, the powerful Czech made a total of 23 appearances at this stage of competition, and did win the second of her two Wimbledon titles, in 2014,
However, she managed to reach the quarterfinal round in just three other instances, alongside two further last 16 showings. She amassed 47 wins in the said period, an average of eight per year. This is a stark contrast against the 17 she scored in 2012 alone where she was a semifinalist twice, quarterfinalist once, couple with another last 16 result.
"Probably I wanted (Grand Slam success) too much again. I just made a joke that probably I going to skip the Grand Slams for the next years. I will see how everything is going. You know, when I was kind of younger, I played better on the Grand Slams than the other tournaments. Now is the time when I'm playing better on the other tournaments than the Grand Slams," Kvitova said after her first-round upset loss to Aliaksandra Sasnovich at Wimbledon in 2018.
"So I make a promise that I going to be very patient and I going to try to break it again for the other side. That's probably how it is, of course. It's about the Grand Slams. But it's just not really working for me right now. But it's fine. I going to try it next time," she added.
The Czech's luck at the Grand Slams did flip for the better last year when she started off with a runner-up finish to Naomi Osaka at the Australian Open, before having need to withdraw from the French Open to nurse a forearm injury.
She then came back a month later and recorded her first second-week result at Wimbledon since winning here in 2014 but there, she took her first defeat in the last-16 stage here after she succumbed from a set up to local favourite Johanna Konta.
"Overall I'm pretty happy, for sure. I had to withdraw from the French Open, which wasn't really nice thing but that's happened in the tennis career, so I'm taking it. Well, I reached the final of the Australian Open, definitely the highlight of it. I could miss Wimbledon but I was able to play and reached good result over there. Overall, I think it was okay," she reflected on her 2019 Grand Slam showings, at the US Open after a second-round loss to familiar nemesis Andrea Petkovic.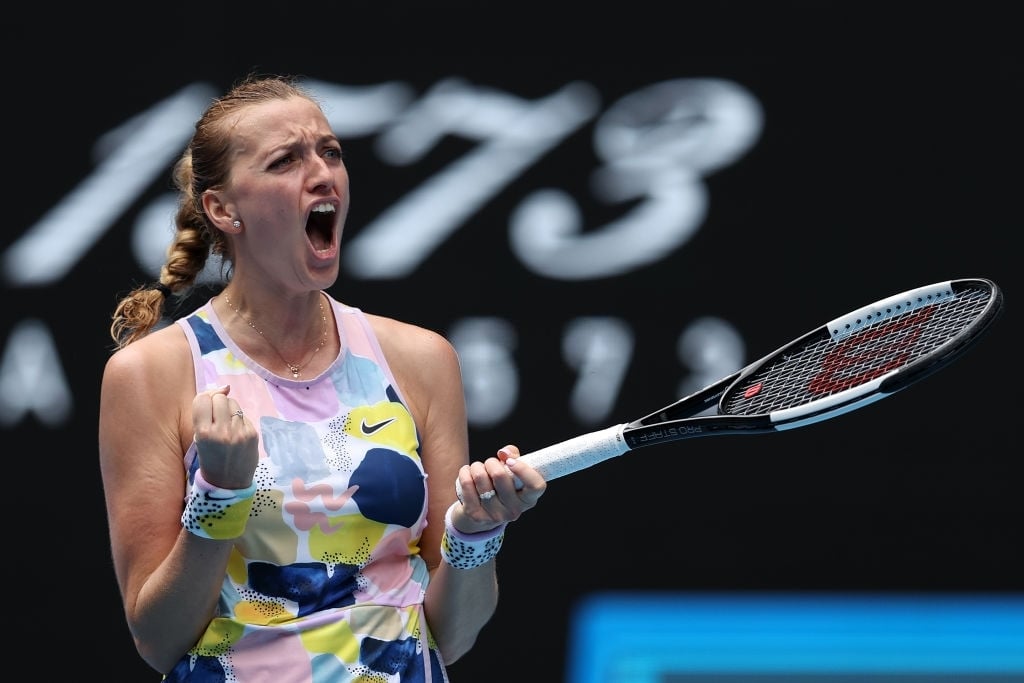 2020, however, proved to be an even more successful campaign for the 30-year-old as she equalled her said 2012 feat, besides recording double digit wins at this stage in back-to-back seasons for the first time since 2015.
Outside the Grand Slams, the Czech's newfound consistency shown as she made at least the last eight, in five out of seven tournaments she played this year. Her 20 wins in 2020 also include a sixth career win over a reigning world number one, which would turn out to be her sole top-10 victory this season. This results ensured her an eighth career finish in the year-end top-10 rankings, the Czech being the oldest of the pack this year.
Win-loss record
Kvitova finished the year with a win-loss tally of 20-6. At a 77% winning rate, it is her best of a season since her 2011 breakout year when she finished at 84%, and ahead of 73%, which she recorded thrice – 2012, 2014 and 2018.
Her best win of the season came in the semifinals of Doha, where she snapped a four-match losing streak against world number one Ashleigh Barty, to re-enact the lead in their head-to-head, at 5-4. Her next best wins in terms of ranking came at the Australian Open, where she beat Ekaterina Alexandrova (number 28) and Maria Sakkari (number 23) en route to her fourth quarterfinal showing in Melbourne, where she lost to Barty. The two latter wins were also the first time since the 2017 US Open where Kvitova beat back-to-back seeded opponents at the Grand Slams.
At the French Open, Kvitova racked in her best win in Paris in more than five years, scoring her first top 40 win here since 2015 by defeating world number 39 Zhang Shuai in the fourth round, also her fifth top-50 win here overall, en route to a second career semifinal here, her first since 2012.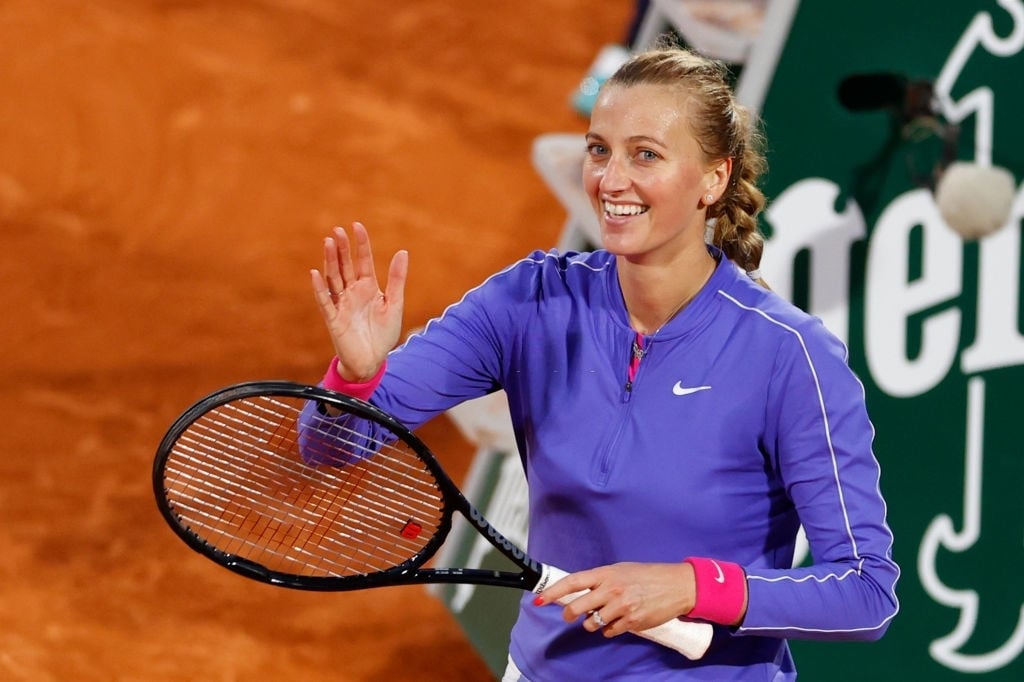 The Czech veteran also finished 2020 without a loss to a player outside the top 100, for the second year in a row, the last one coming to then-149th-ranked Amanda Anisimova in the third round of the BNP Paribas Open two years ago. Her worst loss, ranking wise, came in the fourth round of the US Open, to a 93rd-ranked Shelby Rogers.
Kvitova also suffered her first loss to a fellow Czech not named Pliskova when she fell in her opener of the Western & Southern Open to Marie Bouzkova. Save for the last two mentioned losses, the 30-year-old's other losses this year came to opponents ranked inside the top 20.
High points
Kvitova made the last eight or better in five out of seven tournament appearances played. This makes 2020 the fifth season of her career where she made more quarterfinal or better results than pre-quarterfinal exits (after 2011, 2012, 2013 and 2019).
The first of those came in Brisbane where she reached the semifinals, by winning back-to-back matches here for the first time in three appearances, to also lock in her best result here since winning the 2011 title. She then made the last eight of the Australian Open, making back-to-back quarterfinals at a Grand Slam event for the first time since winning Wimbledon in 2014, having been runner-up in Melbourne 12 months prior.
A third consecutive quarterfinal showing in St. Petersburg, out of three appearances in the Czech's career, ensued. There, however, she conceded a walkover to Alexandrova due to illness. She then bounced back by making the championship of the Premier 5 event in the Middle East for the third year in a row, at the Qatar Total Open which she won in 2018, but had to settle for runner-up once again as she was denied the title by Aryna Sabalenka.
"Well, first of all definitely Aryna played amazing match. For sure she didn't give me anything for free, I had to just chance once in the second set for break of her serve, but I just couldn't make it. But it was very tight game and probably that's really helped her to win the second set. But definitely she played really great as she played all week, so definitely she deserve it, for sure," Kvitova reflected on the outcome of that final.

"I wasn't only playing probably what I wanted to, but she didn't give me anything to play my game. But, yeah, that's how it is and anyway I'm glad for the great week. So I'm really happy how I played yesterday, for sure. It took me a lot of energy as well, so I felt it a little bit today, but it's how the tennis is and anyway being in the final, it's great."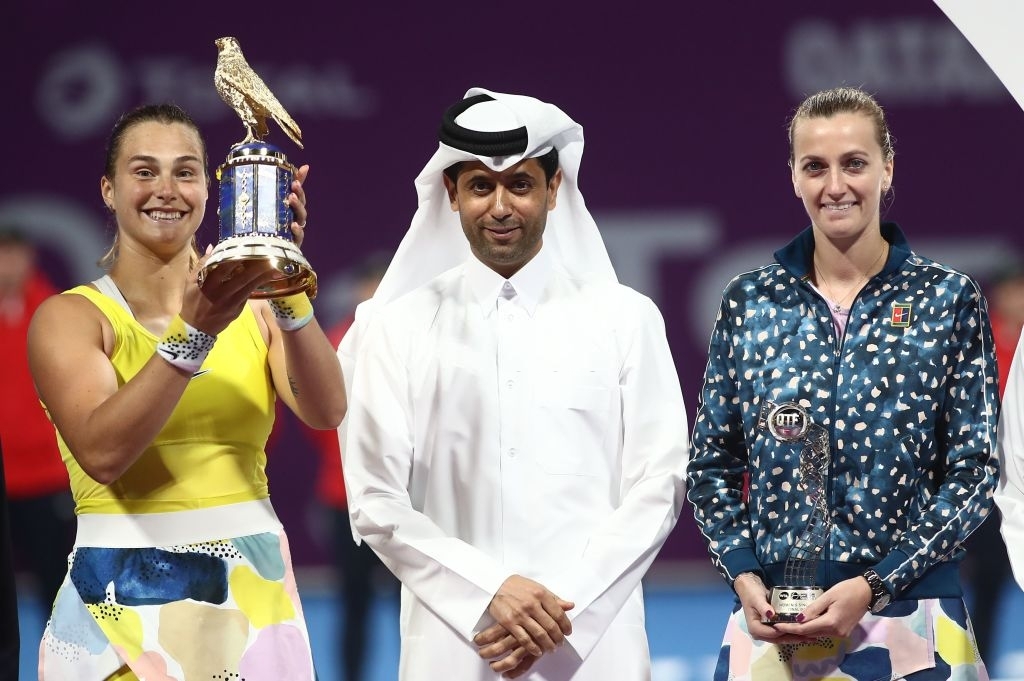 The Czech returned from the tour lockdown and recorded her best results of this phase at the last two Grand Slams of the season, making the last 16 at the US Open where she lost to home girl Rogers, and the last four of the French Open, where she fell to Rogers' top-ranked compatriot Sofia Kenin.
Nevertheless, all these results ensured the veteran a fifth season of her long career where she reached the second week of the Grand Slams more than once (after 2011, 2012, 2015 and 2019), and the third one where she recorded multiple Grand Slam quarterfinals (after 2011 and 2012).
Low points
Kvitova's sole loss of the year which can be regarded an early loss came to Bouzkova at the Western & Southern Open, held at the Big Apple for this year to accommodate the revised tour calendar.
Her other pre-quarterfinal defeat is the one to Rogers at the US Open almost two weeks later, where Kvitova was not able to capitalise four match points, in addition to a commanding 58 winners to 35 unforced errors. The result saw Rogers through to her second career Grand Slam quarterfinal after the 2016 French Open, where she had also beaten Kvitova en route in the latter.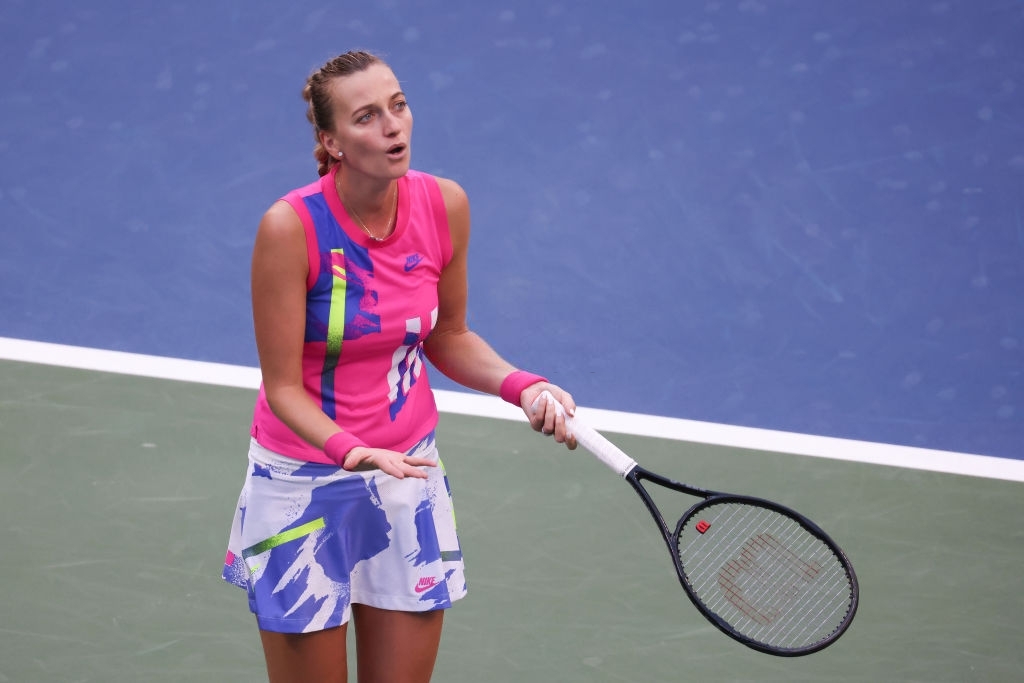 Best results
At the season's conclusion, Kvitova's resume for 2020 stands at one runner-up finish (Doha), two semifinals (Brisbane and French Open), two quarterfinals (Australian Open and St. Petersburg), and a second week in the one another Grand Slam event (US Open, round of 16).
Worst results
Kvitova's regarded worst result of the year would be the loss to Bouzkova in the round of 32 at the Western & Southern Open.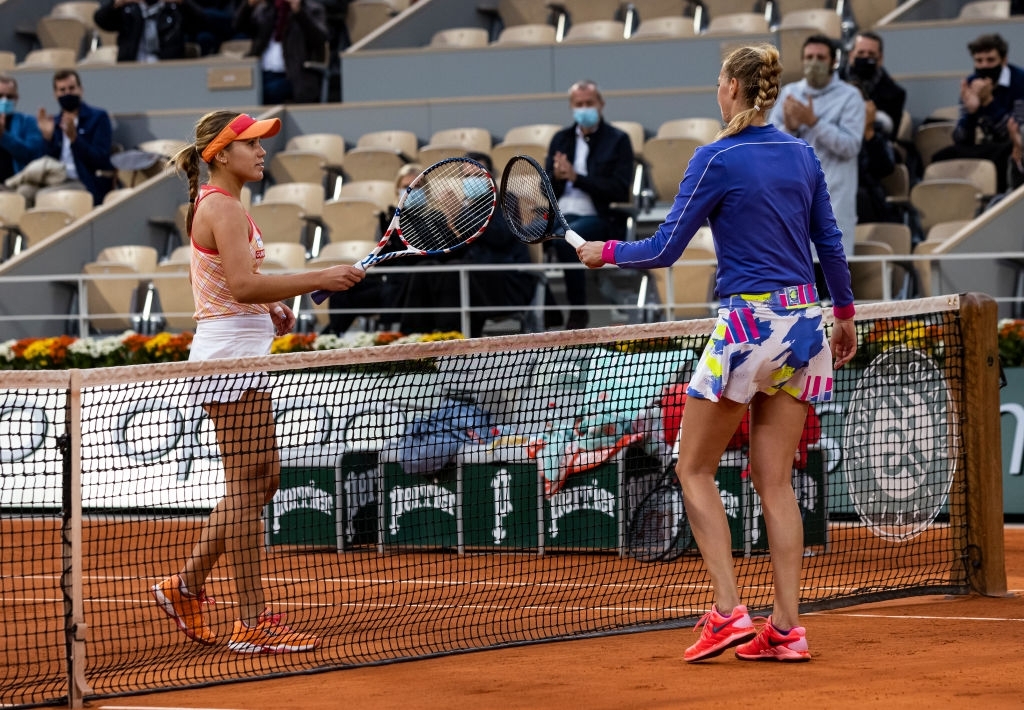 Grade: A
Kvitova still remains one of the best players to have never been ranked world number one. After multiple near misses to cracking the top ranking in the past, the Czech is still in the search for this feat that has long eluded her illustrious career. However, a Grand Slam renaissance amidst an unprecedented and challenging season, coupled with a top-10 finish in the rankings.
"I guess I will only play Grand Slams from now on. I'll just get ready and go to a Grand Slam," she joked when she announced she was shutting down her 2020, thus skipping her home tournament in Ostrava.
"The season looked doomed, but it turned out a very, very successful one at Grand Slams. Unfortunately, Wimbledon was cancelled. I'm still sad, it's a pity, because Wimbledon is very special. But I'm looking forward to next season and Wimbledon in particular."
"I hope next season won't be as tough as this year, that things will calm down and that the world will get back to normal at least a bit. We didn't play tournaments for three months and the motivation was really poor, I didn't really feel like training... but I could get ready for the important events."
The 2021 season would mark a full 10 years since Kvitova enjoyed her breakout season, and the Czech is looking forward to what the new season has in store for her, after her French Open semifinal exit, "Definitely I want to play some tournaments next year. I hope that there will be some. I'm going for that."