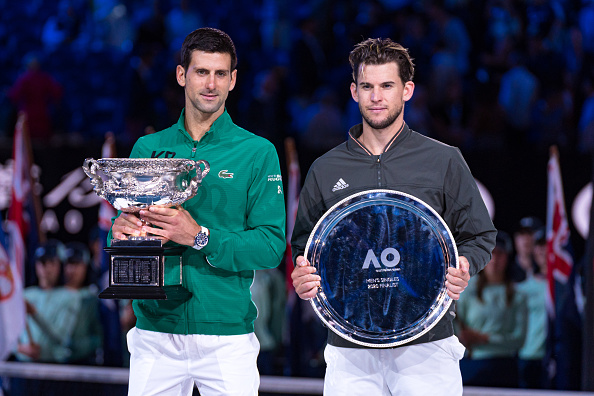 Even with a delayed start, the Australian Open is upon us. While there are many questions about how the handling of the first major will be as the world continues in a pandemic, there won't be too many questions on deciding the favorites for this event.
Novak Djokovic, the two-time defending champion, looks primed for another run and is a heavy favorite to win his ninth title at Melbourne Park.
Daniil Medvedev is riding a hot streak after winning the Paris Masters, Nitto ATP Finals, and now the ATP Cup with Russia. The Russian has won 14 straight matches, including an astounding 10 victories against top-ten opponents.
Finalists in the last two years, Dominic Thiem and Rafael Nadal, are ready to make some noise as well. Thiem led two sets to one in last year's final before being downed by Djokovic but finally claimed a maiden major title at the US Open.
Nadal added yet another French Open to his tally in 2020, but recent news about having a sore back could hamper his chances to finally claim a coveted second title in Melbourne. The draw has been kind to him though for him to play his way into form and test his sore back out so what remains as question marks now could be answered as soon as Tuesday.
Djokovic's Quarter
The world number one has to be pleased with his draw in the first few rounds. Jeremy Chardy is not the player he once was and shouldn't trouble the Serb. The potential big showdown for the 33-year-old would be if he met Stan Wawrinka in the fourth round.
The Swiss and Serb have had their fair share of epic encounters over the years, but the two that spring to mind were the two that happened in Melbourne Park in mid-2010s. Canadian Milos Raonic may have something to say about this matchup as him and Wawrinka are drawn to meet in round there.
Alexander Zverev, the six seed, has found himself in three highly competitive matches to start the year as Germany's number one singles player at the ATP Cup. Despite the 1-2 record, the German has played solid tennis but his serve still seems to be a major issue.
Quarterfinals: Djokovic vs Zverev
Semifinalist: Djokovic
Non-Seeded Player To Watch For: Alexander Bublik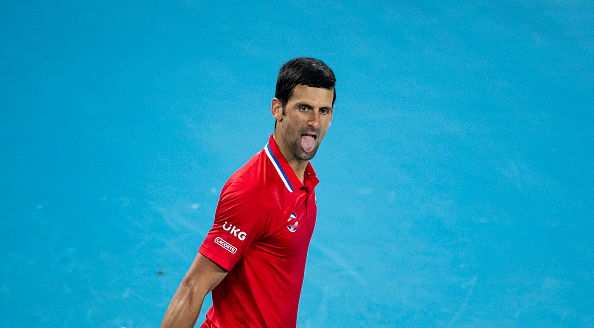 Thiem's Quarter
The reigning US Open champion has had mixed results to start the new year. A loss in an exhibition to Rafael Nadal as well as being thoroughly beaten by Matteo Berrettini before getting back to winning ways against Benoit Paire. He should play his way into form considering his draw.
This section has a few "popcorn" matches with Grigor Dimitrov taking on Marin Cilic and Jannik Sinner taking on Denis Shapovalov. Sinner is fresh off another title but is set to play a fifth match in as many days.
Quarterfinals: Thiem vs Shapovalov
Semifinalist: Thiem
Non-Seeded Player To Watch For: Nick Kyrgios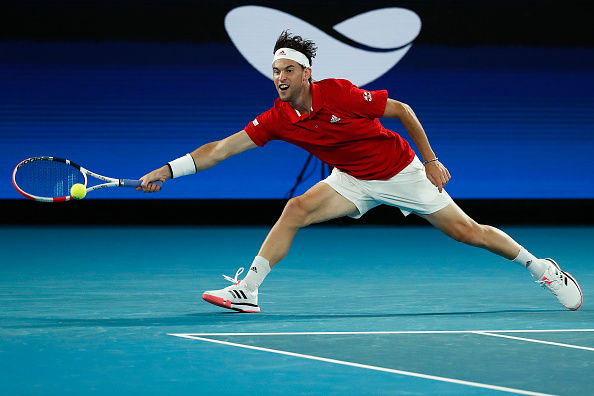 Medvedev's Quarter
The hottest player on the men's tour right now is without a doubt the Russian. 14 wins in a row, 10 of those coming against top-10 opponents. Despite that, the Australian Open has not been his best major having never made it past the fourth round in Melbourne Park.
Vasek Pospisil provides a tricky opening fixture for the 24-year-old and should he get by, he should find himself having no problems en route to his first big run at the Australian Open.
His fellow ATP Cup teammate and countryman Andrey Rublev has been making light work of most of his opponents although he has struggled at time to find his game on the biggest stages and against tougher opposition.
Two quarterfinals in majors last year and starting off the year strong should help his mental game when it comes to the latter stages of majors. Expect an all-Russian showdown in this quarter as it looks like there's very little chance of someone getting in between these two good friends.
Quarterfinals: Rublev vs Medvedev
Semifinalist: Medvedev
Non-Seeded Player To Watch For: Jan-Lennard Struff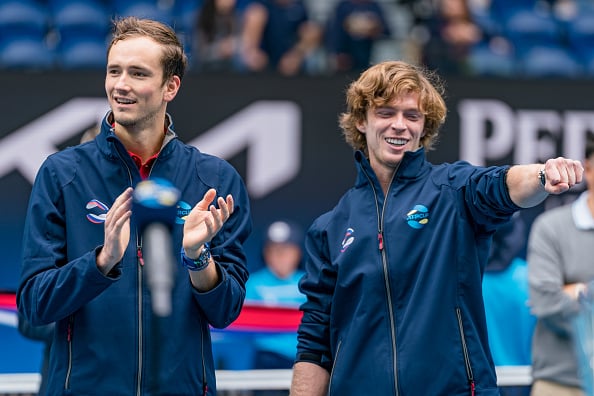 Nadal's Quarter
World number two and 20-time major winner Rafael Nadal heads into this major with a sore back which could really affect his play. Luckily for him, the draw was kind and he can test his back out and potentially play his way into form. Laslo Djere is his opening-round opponent and the remaining potential opponents don't pose too much of a threat of hitting the Spaniard off the court until the quarterfinals where the likes of Berrettini and Stefanos Tsitsipas could await.
The Italian faces off against veteran Kevin Anderson, who on his day, could easily cause the upset. The South African has battled injuries over the last couple of seasons which has seen his ranking slip, but as a former multiple Grand Slam finalist, he is quite capable of going on a run on his own.
Quarterfinals: Tsitsipas vs Nadal
Semifinalist: Nadal
Non-Seeded Player To Watch For: Kevin Anderson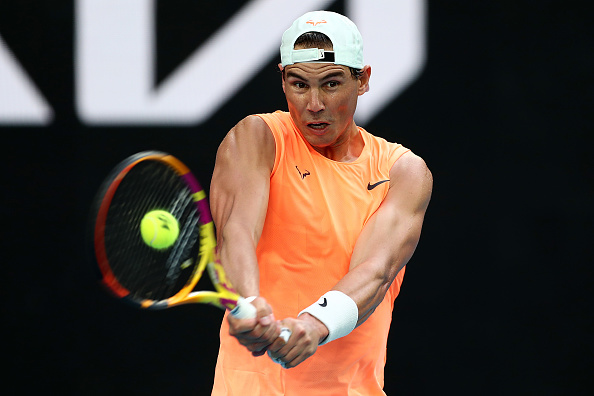 Semifinals and finals
Semifinals:
Djokovic def. Thiem
Medvedev def. Nadal
Djokovic def. Medvedev