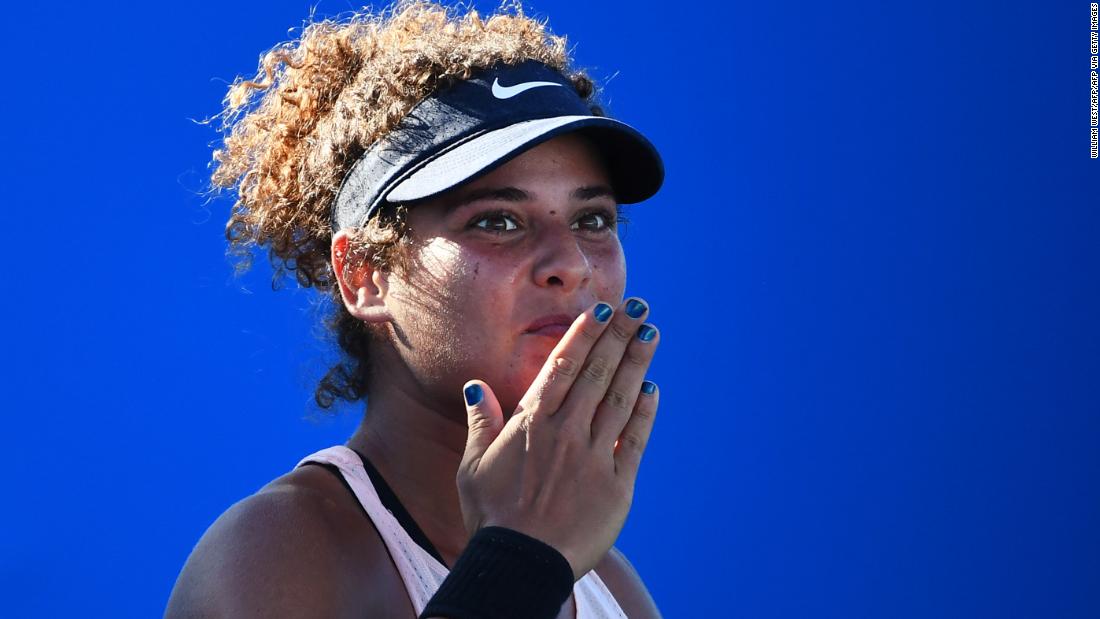 Mayar Sherif continues to be a trailblazer for her country. Last year, she became the first Egyptian woman to qualify for the main draw of a Grand Slam event at Roland Garros, where the 24-year old acquitted herself well, losing in three sets to Karolina Pliskova.
Sherif talks about her historic victory
On Monday, Sherif made more history as she became the first Egyptian woman to win a main draw match at a Grand Slam when she defeated fellow qualifier Chloe Paquet 7-5, 7-5 in the first round of the Australian Open.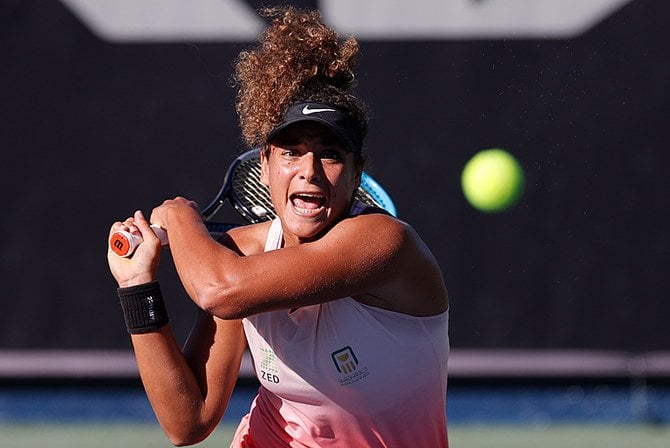 "Obviously it means a lot because finally, this is a barrier I had to pass, a mental barrier", she said after the victory over Paquet. "With the conditions that are here it was very, very tough to adapt to it, especially to adapt my game to it. It took us a while.
"Courts are faster, the heat, everything happens so fast, very tough to control the ball. Very, very happy with my accomplishment and i'm going for more."
Egyptian adapting to unfamiliar conditions
As someone who is more comfortable on clay, Sherif has impressed with her ability to think her way through the match against Paquet as she adjusts to different conditions than she's used to.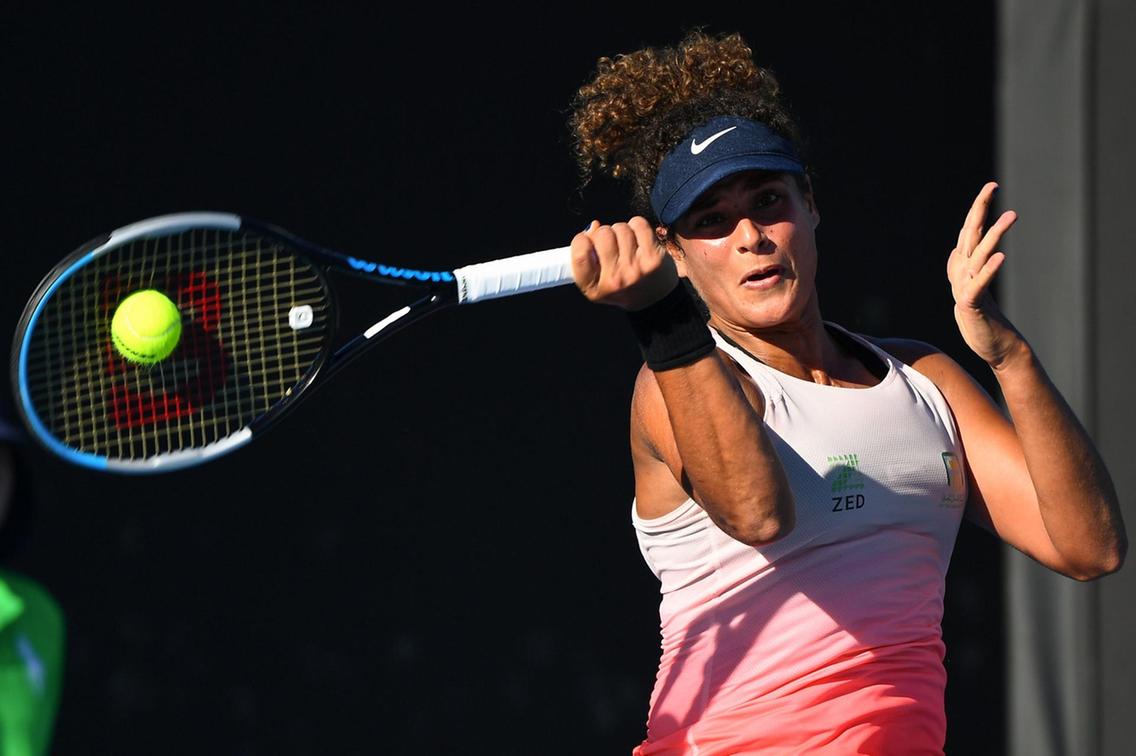 "For me adapting my game was difficult because these are the fastest courts i've ever played on", she stated. "But it means a lot to me because these are the fastest courts and I still managed to compete and still managed to win.
"Even though is not the favorite surface, this is not my comfortable place to be, but I still competed, I still managed to adapt my game and I still won. So that means a lot for the future. I still need, obviously, a lot of experience."
Qualifier a role model, trailblazer in Egypt
As the 131st-ranked Egyptian prepares to face another qualifier, Kaja Juvan of Slovenia in the second round, she knows she's inspiring a new generation of youngsters who may take up tennis thanks to her.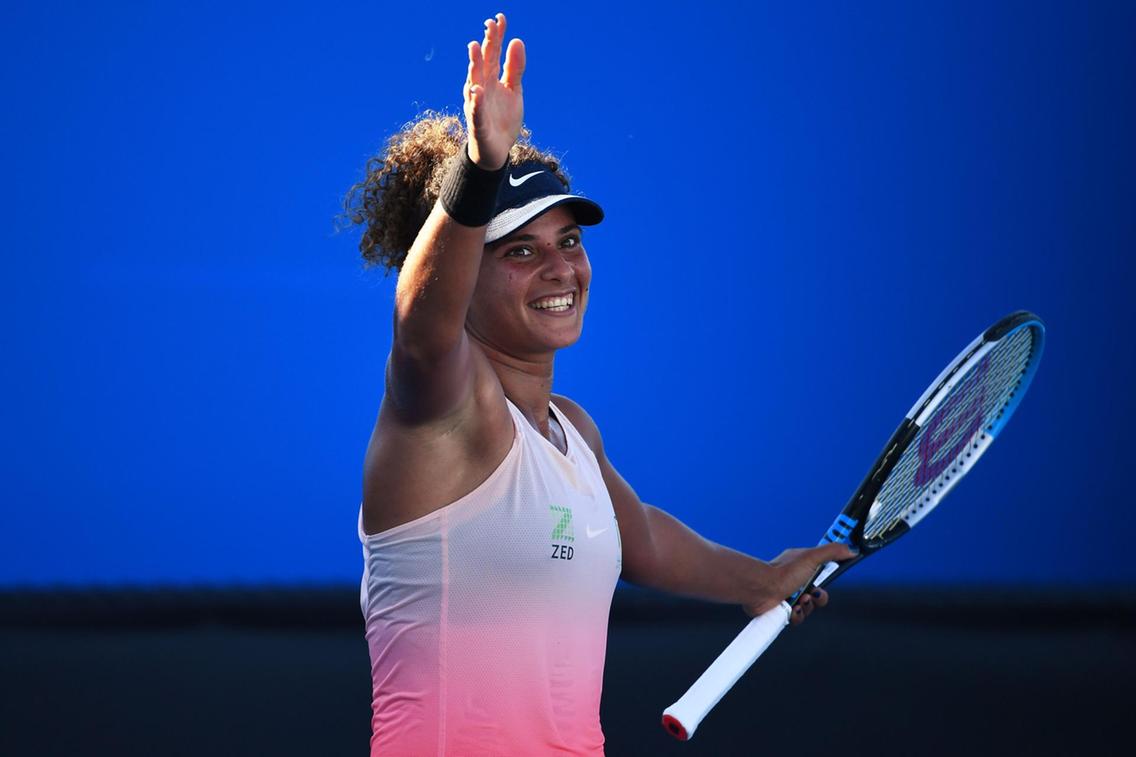 "People, a lot of times, they stop me, they want a picture, they just say good luck for the next. It's such a great feeling, especially when kids come and they recognize me, especially tennis players.
"For me, that means a lot because that's the next generation and I want them to believe in themselves and to see me and look at me and say that we can be like her.
"When someone tells me 'Oh, I wish one day to be like you', I go 'No, you have to be better, you have to achieve for something more, you have to go for more."