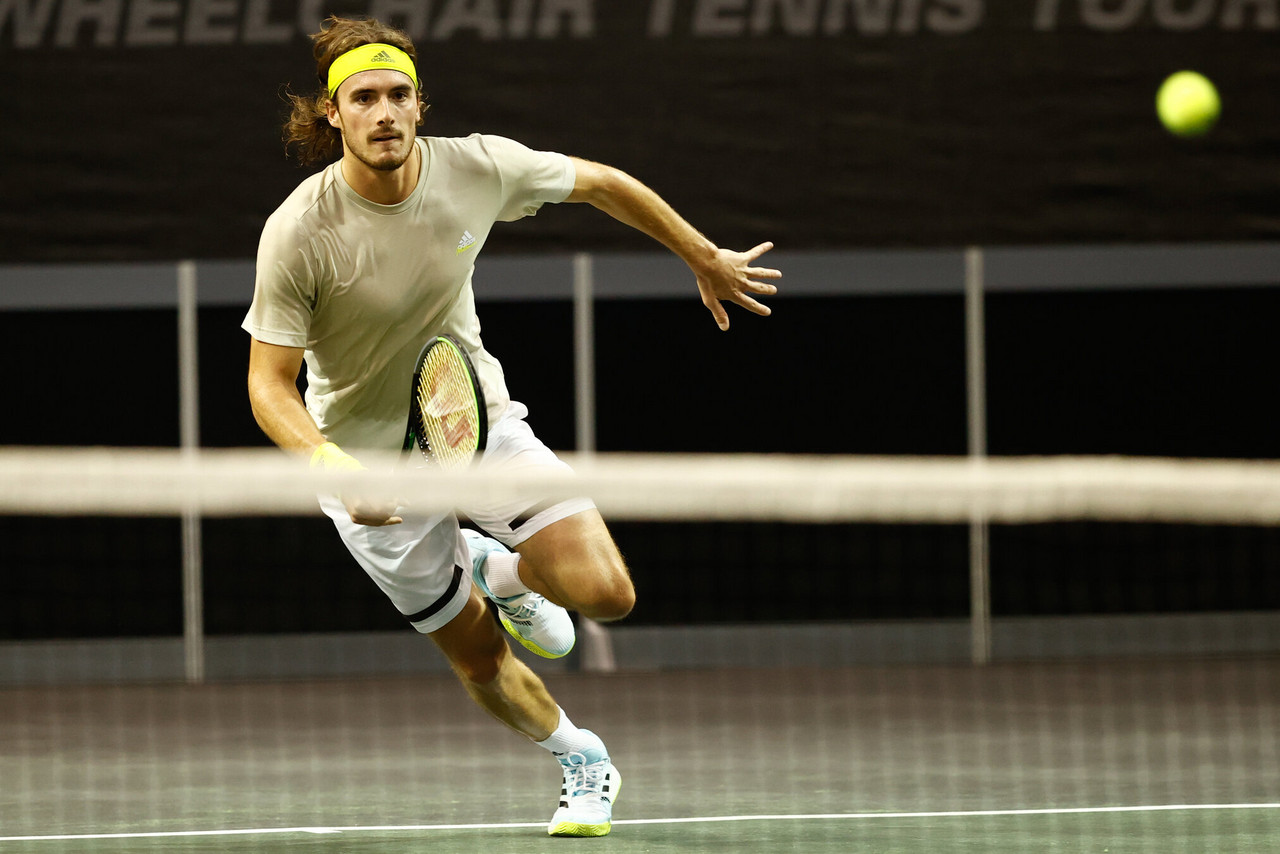 Stefanos Tsitsipas is hoping to carry over the momentum gained from a semifinal run at the Australian Open as he spoke to the media while preparing for the ABN AMRO World Tennis Tournament.
Tsitsipas compares two semifinal runs from Melbourne
Tsitsipas reached his second consecutive major semifinal at the Australian Open and he was asked to compare this run in Melbourne to the one he had in 2019.
"It was different feelings that I felt. Having (a) semifinal run the first time was quite special because it's something that I never felt before. I did manage to make the second week of a Grand Slam the year before at Wimbledon.
"It's a really long way away to be consistent. The feeling that made it different this time than the previous one (is) I had experience, which is important. I think I knew exactly what steps I had to take and what measures I had to take to reach that goal again."
"It's been a dream of mine" to play doubles with brother
The Greek star is also in the doubles in Rotterdam, partnering his brother Petros and he talked about how the idea formed and the plans he has for them going forward.
"I wanted to start the most dynamic, most fresh way and that was to introduce something new into my career and life. That idea was to play as many doubles as possible with my brother.
"It's been a dream of mine. It's only happened a few times in 250 events and I want to take this opportunity and play with him. We made our Grand Slam debut a month ago at the Australian Open, which is the best memory of my life.
"I think that was a better memory than my semifinal run. I went to (Australian Open tournament director) Craig Tiley's office to tell him how thankful I was for the opportunity. It will leave a special memory and hopefully we can do this many times in the future.
"I'm obviously focusing on my singles career, but I also want to help my brother and make something good out of our doubles performances. I would only do it for my brother. I'm not planning on playing with anyone else."
Tsitsipas talks about what he gained from beating Nadal, Rotterdam field
The win over Rafael Nadal in the quarterfinals was perhaps the finest of Tsitsipas' career as he rallied from two sets down and he was asked about what he could carry over from the last three sets of that match and the quality of the field in Rotterdam.
"It was a great three sets I played after being two sets to love down. I think its different playing a lefty than to a righty. Rhythm is different, pace is different and there are also many other factors. I can take this experience and use it for the next big tests that I have to face.
"Rotterdam is a tournament i've never really done well in and i'm looking to change that. This year is an opportunity to do something better and play greater tennis with more experience. Just play the same level of tennis that I did in Australia.
"The conditions might be different. We're playing indoors so there are a few adjustments and changes, but my tennis feels good."