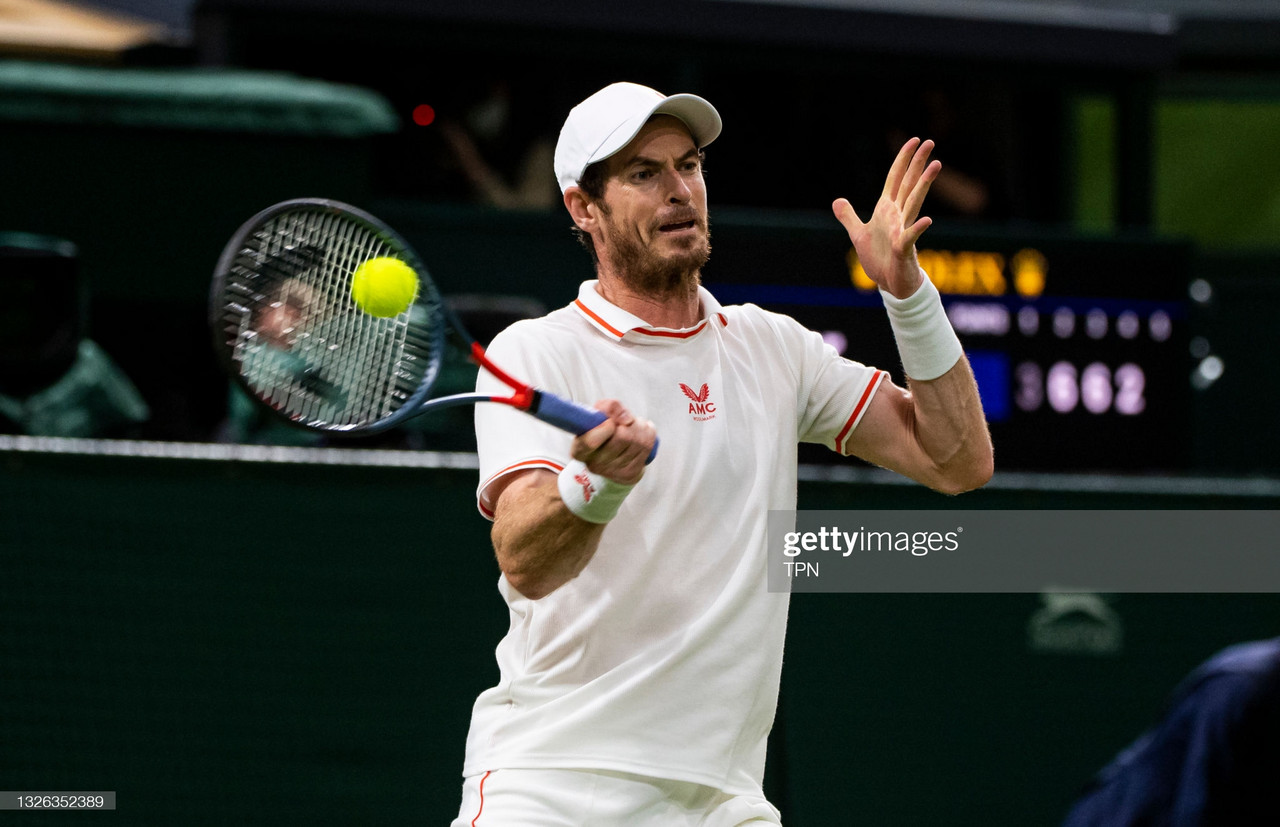 The Center Court atmosphere at Wimbledon will be electric when 10th seed Denis Shapovalov faces two-time champion Andy Murray in a third-round showdown.
The 10th-seeded Canadian has only had to play one match to reach this point. A tough five-set win over Philipp Kohlschreiber by a 6-4, 4-6, 7-5, 3-6, 6-3 scoreline was followed by a second-round walkover from Pablo Andujar as the Spaniatd was suffering from a rib injury.
Murray has had to work for his two victories first knocking off 24th seed Nikoloz Basilashvili 6-4, 6-3, 5-7, 6-3 and a come-from-behind 6-3, 4-6, 4-6, 6-4, 6-2 win over German qualifier Oscar Otte.
This is the first career meeting between Shapovalov and Murray with the winner facing either Dominik Koepfer or eighth seed Roberto Bautista Agut in the fourth round.
Analysis
Shapovalov is going to want to go big. Very big. The shorter the rallies, the better off he is as he will want to end points quickly. He'll also look to come into net where he is an underrated volleyer.
Murray will be looking to get the crowd into the match as soon as possible and getting off to a good start will do that. Longer rallies to force Shapovalov into errors and protecting his serve is the recipe for success.
The Canadian will also want to mix up his groundstrokes, but avoid overhitting as he has done so many times in big matches in the past. Murray will be plenty patient and let Shapovalov hit his way out of the match.
Conclusion
It's safe to say this will not be a short match no matter who wins. Both players will have moments in the match where it looks like they'll come out on top.
The concern for Shapovalov is, as mentioned above, the tendency to overhit and leak errors at the worst possible time. He's done this far too often and this will be a good test to see where he is in that regard.
The biggest issue facing Murray is his stamina. He hasn't played that many matches lately and being extended as he has through his first two here could be telling as this match drags on into a fourth and fifth set.
With that being said, one player is a two-time champion at the event and the other, albeit tremendously talented, is still waiting for his major breakthrough. Experience and the crowd will pull Murray through in another thriller.
Prediction: Andy Murray in five sets