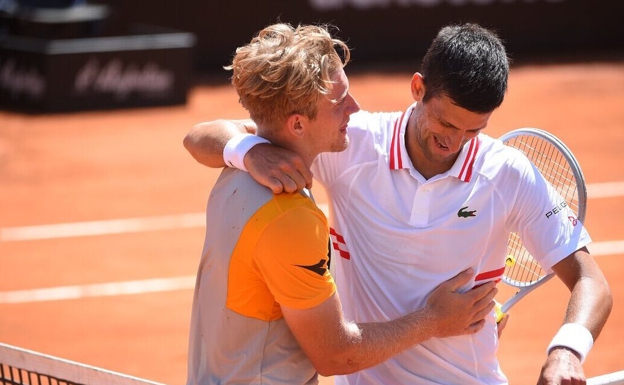 End of match
2 set (6-1)
2 set (5-1)
2 Set ( 4-1)
2 set (3-1)
2 set (2-1)
2 set (1-1)
2 set (0-1)
End of the first set
Ninth game (6-3)
Eighth game (5-3)
Seventh Game
Sixth Game
Fifth Game
Fourth Game
Third Game
Second game
First Game
How to watch Djokovic - Davidovich Live Stream on TV and Online?
What time is the Djokovic vs Davidovich Olympics Men's Tennis Game?
Davidovich's previous statements
Clashes between the two
Davidovichc's path to the round of 16
Djokovic's path to the round of 16
Ranking
Headquarters
Preview of the game
Welcome to VAVEL.COM's LIVE coverage of Djokovic vs Davidovich at the Tokyo 2020 Olympic Games.