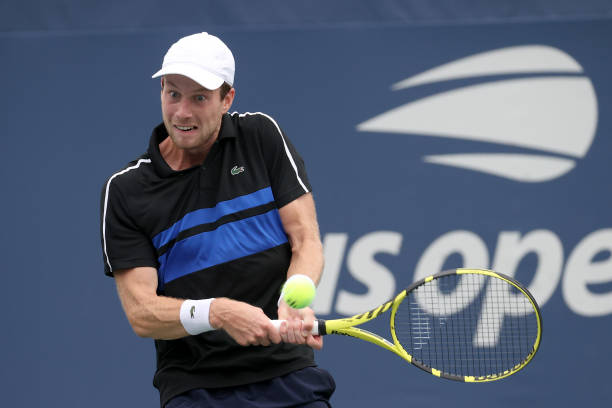 Botic van de Zandschulp has made his US Open debut count as the 25-year old Dutchman has advanced to the third round. New York City is new ground for him having never seen the city in person before arriving on the grounds.
Van de Zandschulp talks about run in New York so far
'I know it maybe sounds really strange from a tennis player", the world number 117 said. "This city is pretty nice. I only saw it from the movies and in a TV series. It's the first time seeing it with my own eyes."
He had planned to explore more of the city with what he assumed would be added free time, but three wins in qualifying and a pair of upsets in the main draw have put those plans on hold.
"I've been here to restaurants and you walk around the city a little bit, but I was planning to do some more if I lost in the tournament", he said. "That's not happening right now, so hopefully I can visit some stuff next week."
Starting tennis at age four, Botic followed his brother Melvin to the courts until Melvin was 11.
"I always had to go to the tennis court with him to go to his practice. My mother, Ingrid, played club matches in Holland at an amateur level. But a lot of the time we were at tennis clubs, so that is how I started."
Van de Zandschulp's earliest memories of professional tennis come from this tournament. In 2003, when he was just seven, he remembers watching Andy Roddick play for the first time. The American star hit four aces in a game, and the Dutchman was in awe.
"That's what stuck with me", Van de Zandschulp said. "I watched a lot of Andy Roddick when I was young. I watched a lot of [Rafael] Nadal of course, and I watched a lot of [Andre] Agassi. Those are guys from when I was really young."
In 2019, Van de Zandschulp was inside the top 200 in the ATP rankings for the first time, helped by a title at the Hamburg Challenger event.
"I started to do well in Challengers. After that was COVID, so it stopped me [improving] my [ATP] Ranking, but not my game", he said. "From then on, I think i've been progressing on an upwards line and i'm trying to continue that."
For now, his main goal is to reach the Top 100 and if he can beat Facundo Bagnis, that goal will likely be achieved.
"Of course it's a big deal [making the third round], but I think I can go further in the tournament if I play like today", he said after defeating eighth seed Casper Ruud. "That's what i'm focused on. For me it's not the end of the tournament if I make the third round.
"That's not how i'm [thinking]. Of course it's the first time for me, but you always want to do better."