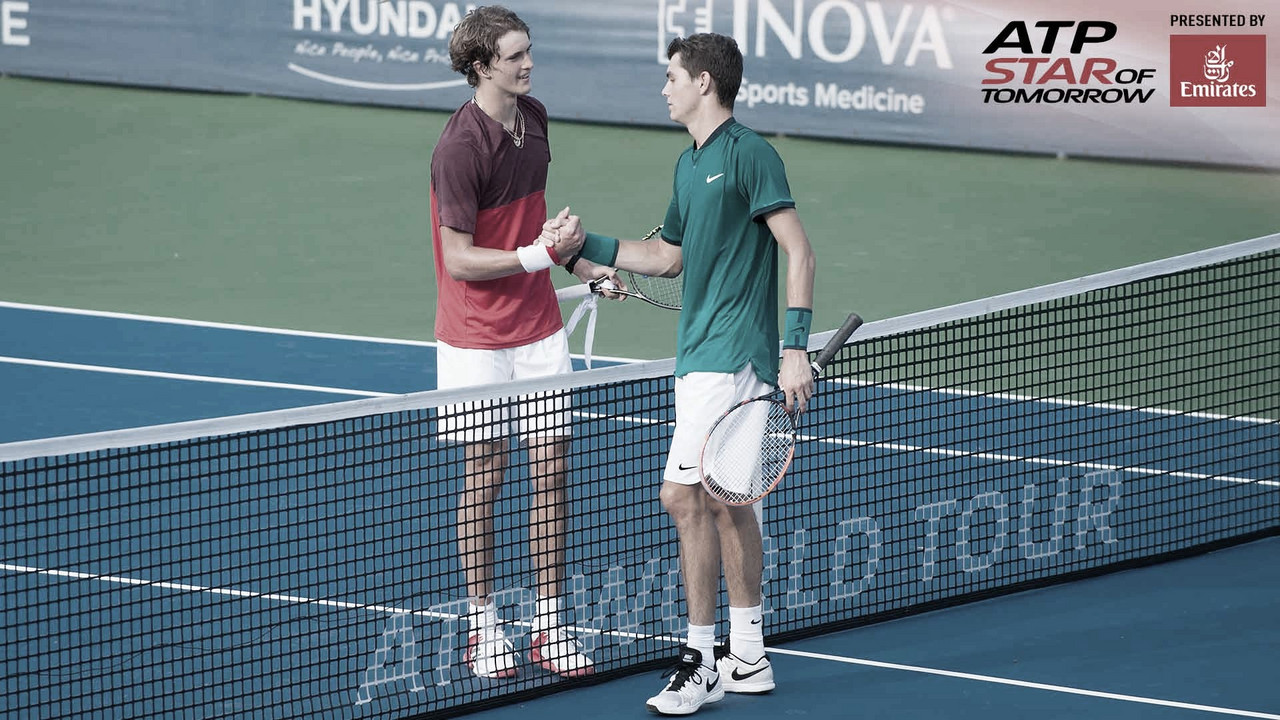 Game over
Serve for the game
One game away
Fritz doesn't let it open wide
Without losing points
Fritz holds the serve
Fritz holds
With difficulty
Break!
Set Zverev!
Fritz sends the responsability to the opponent
No lost points
Agressive
Confirmations again
German holds
Both confirm
Break!
The game begins
Players on the court
It's over
New starting time
More delay
New starting time
Previous game
Good evening
Tune in here Zverev vs Fritz Live Score
How to watch Zverev - Fritz Live Stream?
What time is Zverev-Fritz match for ATP Cup?
Zverev vs Fritz Prediction
About the starting time
Head-to-head
Germany and USA in the ATP Cup
ATP Cup history
Standings
Germany x USA
ATP Cup
The match will be played at the Sydney Super Dome
Welcome to VAVEL.com's coverage of the 2019 Liga MX match: Zverev vs Fritz Live Updates!