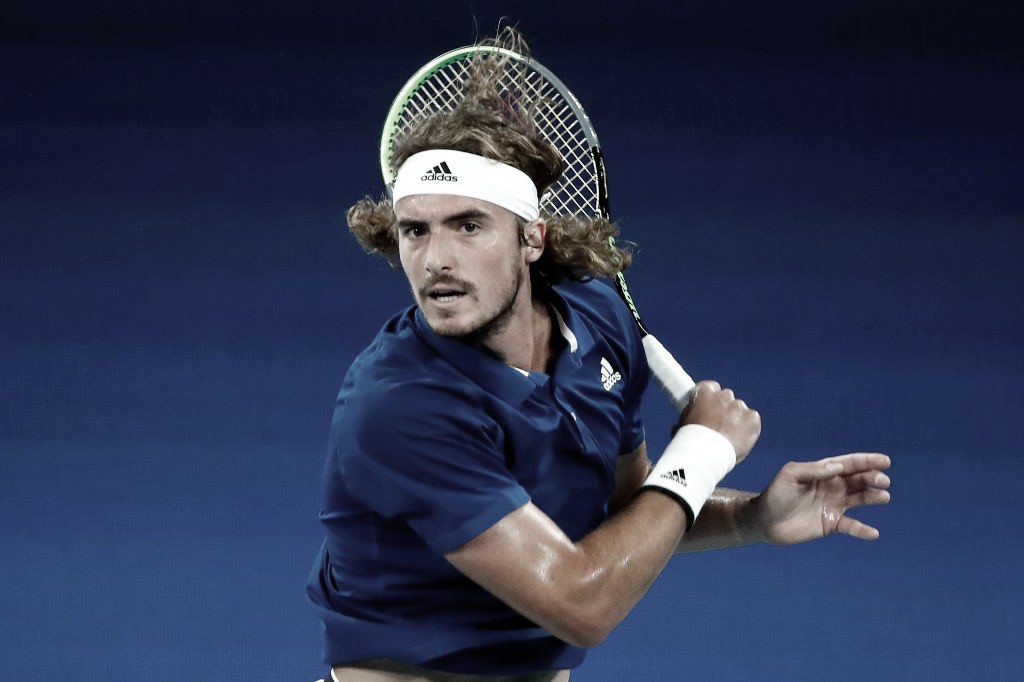 Game over!
Set Georgia
Tsitsipas
Georgia one game away from the set
Pervolarakis
Both teams hold
Quick hold
Break!
Georgians hold
Set Greece
Greece will serve for the set
Greece saves itself
Georgia also holds
Greeks hold
Break!
Greeks confirm
Holds
Georgia confirms
Game begins
Players on the court
Next game
Retired!
Tsitsipas warming up
Game stopped
Tsitsipas holds with some trouble
Break!
Holds
Confirmed
Game begins
Players on the field
Next game
Match stats
Game over
Break!
Both hold their serves
Metreveli confirms
Advantage mantained
Break!
First set stats
Set Pervolarakis
Pervolarakis serves for the set
Advantage kept
Break!
Without losing points
Georgian confirms with struggle
With a little trouble
Metreveli ties
No points lost
Game begins
Players on the court
Players in 2021
Head-to-head
Poland advances
Good morning
Tune in here Greece vs Georgia Live Score
How to watch Greece - Georgia Live Stream?
What time is Greece-Georgia match for ATP Cup?
Greece x Georgia prediction
About the starting time
Teams history in the tournament
ATP Cup history
Group D
Games of the matchup
ATP Cup
The match will be played at the Sydney Super Dome
Welcome to VAVEL.com's coverage of the ATP Cup match: Greece vs Georgia Live Updates!