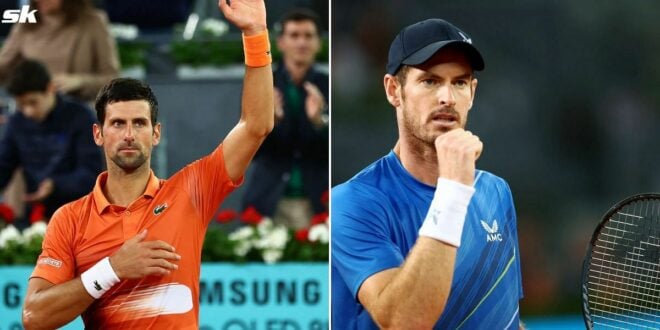 Thank you all.
DJOKOVIC IS THE FIRST TO QUALIFY FOR THE QUARTERFINALS AT THE MADRID OPEN WITHOUT HAVING TO PLAY
This has been announced by the Madrid Open, the news that the Scottish tennis player will not play the round of 16 against Novak Djokovic.
OFFICIAL NOTICE
Novak Djokovic returns to play at the Madrid Open, his last participation was in 2019.
The order of play at the Madrid Open is as follows
Rival in the quarterfinals
ATP Qualifiers
Historic duel
1 hour
Where and how to watch Andy Murray vs Novak Djokovic ?
What time is the match between Novak Djokovic vs Andy Murray ?
Murray is not in with a chance in the clash against Novak Djokovic
Summary of the Wimbledon final between Andy Murray vs Novak Djokovic
How does Novak Djokovic arrive ?
How does Andy Murray arrive ?
Background
Venue: The match will be played at the Magic Box in Madrid, a court located in the city of Madrid and inaugurated on May 8, 2009 with a capacity for 12,442 spectators.
Preview of the match
Welcome to VAVEL.COM LIVE coverage of Novak Djokic vs Andy Murray at the Open Madrid