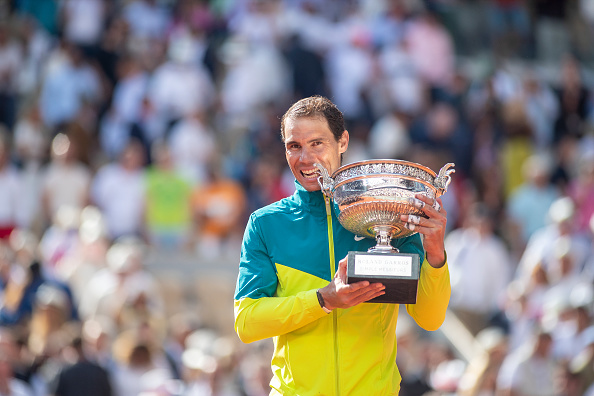 A thrilling two weeks in the French capital led to a familiar site with Rafael Nadal winning yet another French Open title. The Spaniard's 14th title in Paris is a remarkable achievement, defeating Casper Ruud in the final and many pegged him as the third favorite to win it all behind Novak Djokovic and Carlos Alcaraz. Defying the draw, his body, and the odds, the world number four did it again.
Below are some key points to takeaways from tennis' clay-court major.
Nadal Not Slowing Down
For the first time in his career, Nadal has completed the Australian Open-French Open double putting him in a position to try and capture Wimbledon for an elusive third time to put him three-quarters of the way from the Grand Slam.
Despite all whispers around the grounds about a potential withdrawal or not attending Wimbledon, the Spaniard said he will try a new treatment in his foot to lessen the constant pain he is having. Nadal reiterated, "I'm going to be at Wimbledon if my body is ready to be at Wimbledon…..nobody wants to miss Wimbledon."
After capturing his 20th major to end 2020, Nadal was shut out entirely of the major count last year with Djokovic capturing the first three before Daniil Medvedev got the better of him at the US Open. To start 2022, he now has the first two and looks to have sights on Wimbledon, a major he has not won since 2010.
Should this treatment workout for him, you'd have to give the world number four a decent shot at winning given his most recent exports at the All-England Club have seen him lose in two thrilling semifinals to his biggest rivals, Djokovic and Roger Federer. Time will give us the answer many are awaiting in regards to his appearance.
Scandinavians Show Out
Many have known Casper Ruud to be a threat on clay but were awaiting to see him do it on the biggest stage. Despite some ups and downs through his run to the final, he very much proved he is a future French Open champion in waiting.
There will be some things he needs to clean up, especially the backhand and allowing his opponents to stay in the match but both of those can be worked on over the next number of years. The Norwegian has constantly been winning clay-court titles but none of them have come in the Masters. A final here sets him up well for the future.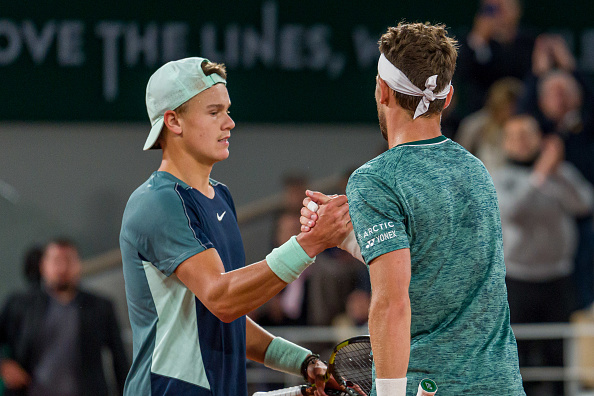 On the other side of Ruud's quarterfinal was a fellow Scandinavian in Holger Rune. The Dane has had a fruitful season by winning his first ATP title and following it up with his first major quarterfinal. For the most part, he has put to rest of his fitness and cramping issues but future majors will still put that to the test.
On the other hand, he has garnered more questions about his behavior and antics on the court. His "cold" handshake followed other antics such as yelling at his box, asking his mom to leave the court, and more. Over the years, time will tell if his behavior will get better or if he will become another potential villain in tennis.
Close But No Cigar
Alexander Zverev has been the talk of tennis for some time now. He has won almost everything you can in the best of three-set format outside of a few Masters titles. In the Slams though, he has been known to mentally struggle at times. The German most definitely had openings against Nadal, holding four set points in set one and constantly breaking the Spaniard in set two. That match ended tragically for the German, tearing multiple lateral ligaments in his right foot which could effectively cost him most of the season.
The squandered opportunities for the three seed are nothing new, having been a letdown in majors in the past. He finally earned his first top-10 win in a major after defeating Carlos Alcaraz, who many had tipped to win the whole thing.
Speaking of Alcaraz, this major has shown that the juggernaut that is best-of-five sets to win a major is extremely difficult, that's why so few have won throughout the years. The Spaniard played more aggressively than normal in his loss to Zverev which led to more forced and unforced errors in his game. That ultimately led to his demise. To win seven best-of-five-set matches over the course of two weeks takes significant energy both physically and mentally. Alcaraz will get there but is 2022 too soon?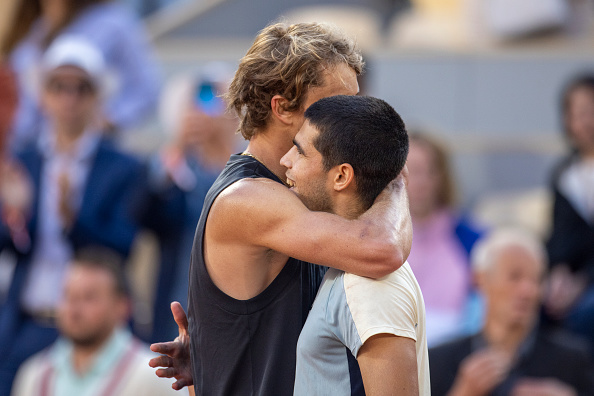 Last but not least is Andrey Rublev. After going set-less in his four previous major quarterfinals, he finally delivered one on the board to start against Marin Cilic. In the end, he fell in five sets as the Croat put on a masterclass to finish off the match tiebreak. After finally breaking through and getting so close to a major semifinal, questions still arise about the Russian game. His backhand is solid but still is a constant target an opponent will pick on, his second serve is extremely lacking, and most importantly, he really has no "Plan B" other than trying to hit through the court.
Rublev is still only in his mid-20s but the same questions about him as a teen are still being asked now. Will he make changes sooner rather than later to get him over the line when it matters the most?
A Hall of Fame Resumé
We spoke about Cilic already after his defeat of Rublev. After making the semifinal of the French Open, he becomes the first member outside the "Big Four" to reach the semifinals of all four majors and to have at least 30 wins at each major.
This along with his US Open title, runner-ups at Wimbledon and the Australian Open, a doubles silver medal at the Olympics, and 19 tour-level titles, that should signify a Hall of Fame career in this era. The Big Four era has definitely skewed perceptions in tennis for current and future players in terms of success. However, Cilic is one of the few to have won consistently in this era. His success across all the majors and the tour should garner him a spot in the International Tennis Hall of Fame.