World number five Rafael Nadal has signed up for singles and doubles at the Swiss Indoors Basel which starts on the 24th of October but is still unsure of whether or not he will play the event. After a surprising second-round loss to Viktor Troicki at the Shanghai Rolex Masters, Nadal is unsure which events he will play in the last few weeks of the season, or if he'll play at all, with his priority being preparation for the 2017 season.
Difficult decisions
The Spaniard is on the entry lists for both Basel and the BNP Paribas Masters the following week but has yet to rule out the possibility of ending his season early to prepare for next year. In his post-match interview in Shanghai, Nadal told reporters, "I'm not 100 percent sure about my calendar, the things I need to do to be ready for the next year... I need to speak to my team. I need to speak to my uncle, too."
It will be a difficult decision either way as sticking to practice rather than matches would give him plenty of time to work out what he needs to improve on before next season, but he would sacrifice ranking points and a place at London's O2 Arena. In a separate interview with IB3, Nadal said: "It's a personal decision that I will take with the team. When we will decide you will know it."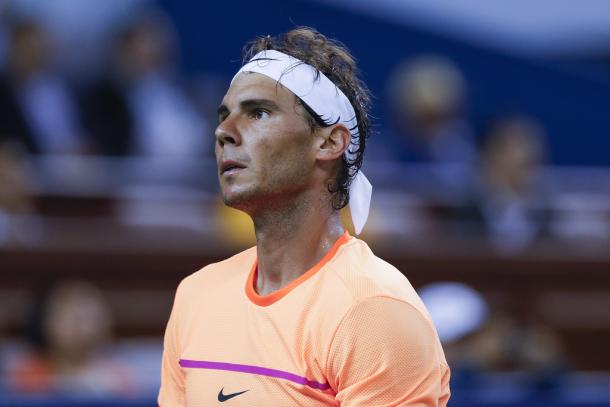 London bound?
Nadal is locked in a tight battle to qualify for the ATP World Tour Finals, sandwiched between Gael Monfils in 6th place and Dominic Thiem in 8th and with players such as Tomas Berdych, Marin Cilic, and David Goffin trying to push through for late qualification it will be a difficult task to secure his place, but is in a good position to qualify if he does decide to continue his season. The Spaniard has previously stated his determination to secure his place, but it seems that his priorities have now switched to being as prepared as possible for the 2017 season.
Last year, Nadal lost out in the Basel final to Roger Federer in a tight three-set match and reached the quarterfinals in Bercy, losing in another close contest with Stan Wawrinka. At the ATP World Tour Finals, he beat Andy Murray, Stan Wawrinka, and David Ferrer in the round robin stages, but lost out to Novak Djokovic in the semifinals. Choosing to end his season early would mean the loss of a good chunk of ranking points that he has to defend, but whatever he decides, he will do so with his best interests for the future in mind.