World number two Andy Murray notched his eleventh win in a row to claim his sixth title of the year, defeating Roberto Bautista Agut, 7-6(1), 6-1 to win the Shanghai Rolex Masters title for the third time. Murray finished off his perfect Asian swing, claiming titles in Beijing and Shanghai without dropping a set.
The first set was very tight as both players were playing so aggressively. Murray eventually got the first break, but a lapse in focus meant that his first serve abandoned him as he was serving for the set and Bautista-Agut pounced on the chance to break back. Murray refocused and played a near perfect tiebreak to claim the first set. He kept his momentum going into the second set and dominated on return to seal the set easily and win his sixth title of 2016.
Tight contest
Bautista-Agut got the match underway by coming out on top of a long rally on serve. Both men appeared to be hitting the ball extremely well right from the opening point. A good hold for the Spaniard got the first game of the final on the scoreboard. Murray hammered down an ace to begin his service game and held easily to level the pair up. Bautista-Agut followed with a quick hold to love to go 2-1 ahead.
Murray had an easy hold of his own to stay level. An error from Bautista-Agut gave Murray a lead on return in the next game and the Brit upped the aggression give himself opportunities at 0-30. A couple of errors from Murray tied them up at 30-30, and some aggressive play from Bautista Agut and an amazing pickup at the end of his range gave him a well-fought hold for 3-2.
The Spaniard found himself with chances in the next game at 15-30 on return and again at deuce, but big serving and big forehands got the Brit out of trouble and gave him the hold. Murray turned up the aggression on return to take a lead, and a great chase down of a Bautista Agut drop shot after some amazing defending gave him more opportunities at 15-30. Two errors followed from Bautista Agut to give Murray the crucial break for a 4-3 lead.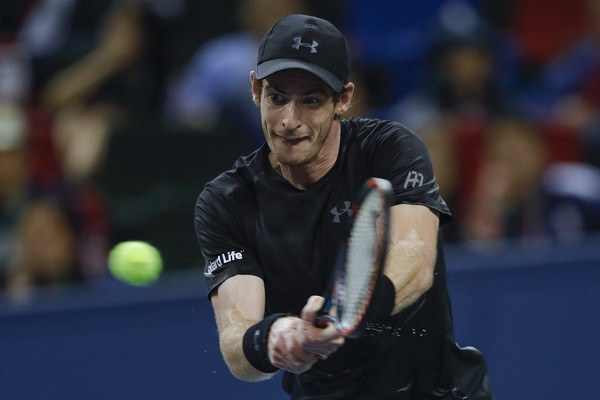 Murray's unbelievable net skills impressed the Shanghai crowd as he battled through another hold of serve to consolidate his lead. Bautista Agut soaked up the pressure as he was serving to stay in the set and held to force Murray to serve for it. Murray had three set points as he served for the opener, but the Brit's first serve abandoned him and Bautista Agut pounced on the opportunity to steal the break back and level the set. The Spaniard got a hold to love to switch the momentum, and Murray quickly halted it as he aced his way through a hold of serve to take the pair to a tiebreak.
The first mini-breaks came as Bautista Agut had two loose shots on serve in a row to hand Murray a 4-1 lead. The Spaniard turned up his aggression and threw everything at Murray to try and claw back the deficit but the Brit's world class defending kept his lead intact. Murray earned himself five set points but ultimately only needed the one as he crunched a backhand return winner crosscourt to finally take the first set 7-6(1).
Cruising to victory
Murray eased his way through a hold of serve to open the second set as he tried to keep his momentum rolling. Three bad misses in a row from Bautista Agut gave Murray three break points to cement his grip on the match. The Spaniard's disappointment in losing such a tight first set was clear and Murray broke serve easily to race to a 2-0 lead.
The Brit's lead was quickly in danger as Bautista Agut finally found some focus to earn himself two break points. Murray managed to save one but he couldn't save the second as he shanked a forehand to give the break back to the Spaniard.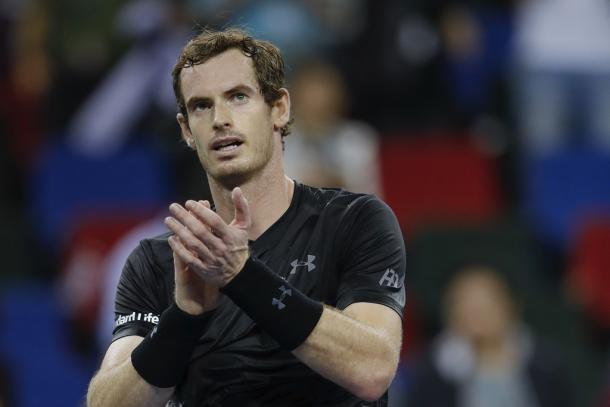 Bautista Agut handed Murray another break with two double faults in a row giving the Brit a lead again at 3-1. This time around Murray managed to consolidate the break to extend his lead and move to two games away from the title. The world number two raised his level and ripped his forehand to dictate on return. A second break allowed Murray to serve for the match, and he did so with ease, an overhead smash sealing the victory and a second title in two weeks.