American Steve Johnson has attributed his success in Houston last week to "willpower and competitiveness".
The California native battled cramps during the final with Thomaz Bellucci but persevered to claim his first clay court title – and second career title overall – 6-4, 4-6, 7-6(5) at the River Oaks Country Club.
And Johnson traced his third set cramping to his involvement in USA's Davis Cup quarterfinal defeat to Australia in Brisbane last weekend.
Physically drained
A spent Johnson said: "My body has just physically run out of gas after this week.
"Coming in from Australia kind of put me behind the eight ball, and then the nerves of trying to close out the final.
"I was very fortunate to get out of that."
The first signs of cramps arrived for the American at the tail-end of the deciding set when a trainer was called to perform a massage on his right thigh.
Johnson returned for the tie-break and closed it out, becoming the seventh American to reign supreme in Texas since the tournament's inauguration in 2001.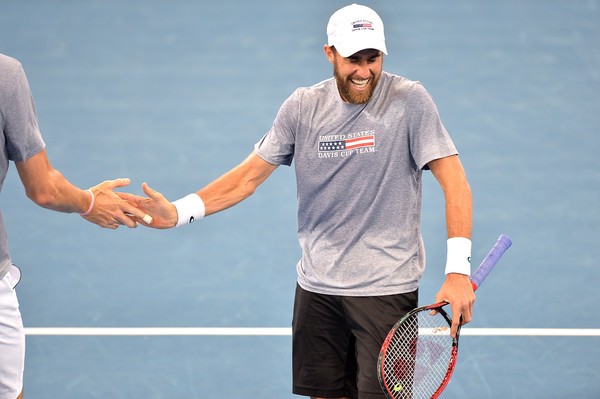 Demanding week
The 27-year-old has traditionally struggled on the dirt and was seeded fourth upon his return from Australia.
The mercurial Dustin Brown awaited in the second round and Johnson dealt with the German's unique presence, winning a 26-point tie-breaker in the first set to claim a 7-6(12), 6-4 win.
Fernando Verdasco, who was widely tipped to lift the crown, was then dispatched in straight sets to set-up a meeting with compatriot Jack Sock.
The pair have enjoyed great doubles success together but Sock has undoubtedly enjoyed the greater year on the singles tour.
Johnson, however, rallied from a set down to triumph 4-6, 6-4, 6-3 to advance to the final.
Bellucci was battling his own physical issues – chiefly fatigue – during the clash but the American will care little having added Houston to his title in Nottingham last summer.
The 27-year-old will not play in Monte Carlo.