A battle between two hard-hitting players will occur in the first round of the J&T Banka Prague Open as the home favourite and top seed Karolina Pliskova would face off against former world number 30 Camila Giorgi. After a few injury problems and some issues with her form, the Italian is now close to dropping out of the Top 100 at the World Number 90 spot.
It has been particularly disappointing in the past few years for Giorgi, who was tipped to be the next star of women's tennis back in 2014 when she would have already defeated Maria Sharapova, Caroline Wozniacki, and Victoria Azarenka by then. Whereas, it was a totally different case for Pliskova as she quickly rose in the rankings in the past few years as she reached her first ever Grand Slam final at the US Open and rose to a career-high ranking of three recently.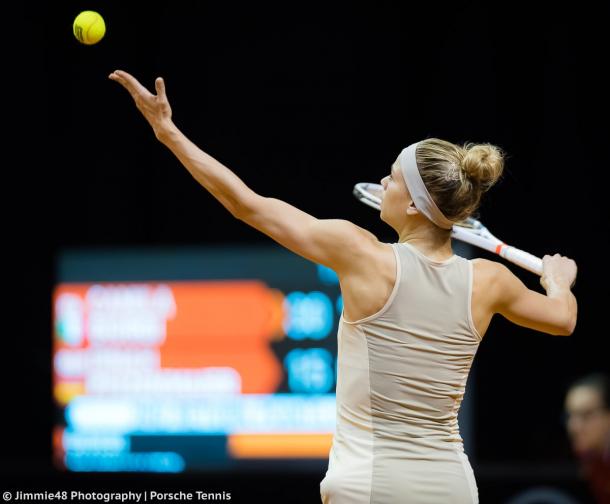 Karolina Pliskova had an impressive season thus far and was tipped to be the next World Number One especially with Serena Williams being out of the game and Angelique Kerber having a poor season. Titles in Brisbane and Doha, coupled with semifinal appearances at the Miami Open and the BNP Paribas Open, and a quarterfinal at the Australian Open allowed Pliskova to be the top-ranked player in the Porsche Race to Singapore leaderboard and now looks to extend her lead up there with a good clay court season.
However, Pliskova has only been to the quarterfinals twice in a clay court tournament last year, out of five she played. Not particularly fond of clay, the Czech would face a lot more challenges in her path to her pursuit for the top spot. Pliskova has just reached the quarterfinals of the Porsche Tennis Grand Prix, where she lost to home favourite Laura Siegemund in three tight sets, lasting over three hours.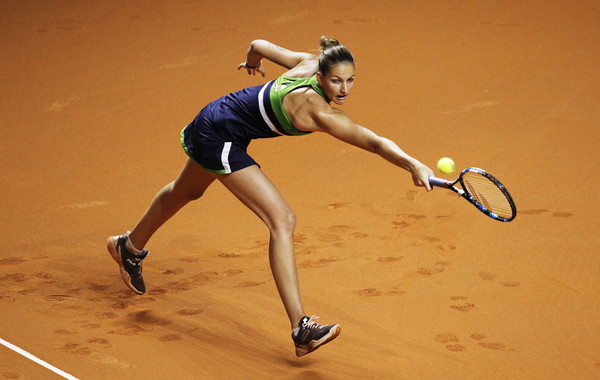 Camila Giorgi made four WTA main draw appearances this year and fell in the qualifying rounds twice. In the main draw, Giorgi made the semifinals twice and lost in the opening round for the other two times. She has only achieved one Top 50 victory this year, which came at the Ladies Open Biel Bienne over Carla Suarez Navarro in three close sets. Her results on clay courts last year have been mainstream, if not lackluster.
Although the players she lost to were all quality players, the fact that she only reached one quarterfinal in the whole clay court season was very disappointing. Something worth noting is that Pliskova and Giorgi last met at the exact same tournament here in Prague, with the higher-ranked player triumphing in two easy sets.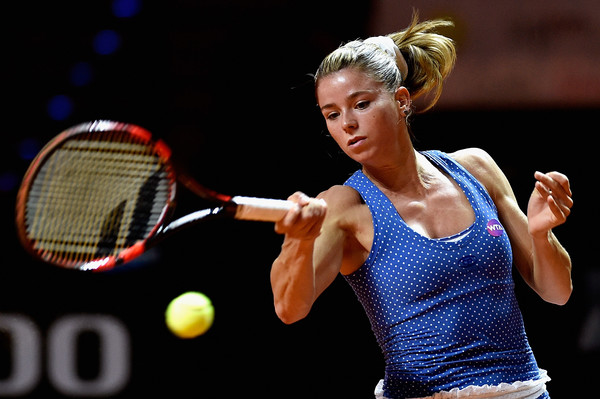 Who wins?
Both players have a similar game style, but Pliskova achieved much more on the court with her game having more weapons.
Karolina Pliskova, possessing a strong serve and a solid baseline game, would have to utilize this to her advantage in this first round match. Going against the infamous Giorgi game, Pliskova would have to fight fire with fire as playing too passively against the Italian would just get you in deep trouble.
A high first serve percentage would help Pliskova a lot, and some good follow-ups to her serve would be helpful too. Solid groundstrokes and good net play will also be a huge factor in deciding the outcome of the match. The world number three must dictate play at all times to prevent Giorgi from playing her normal game as she would find it difficult and uncomfortable to play on the defense.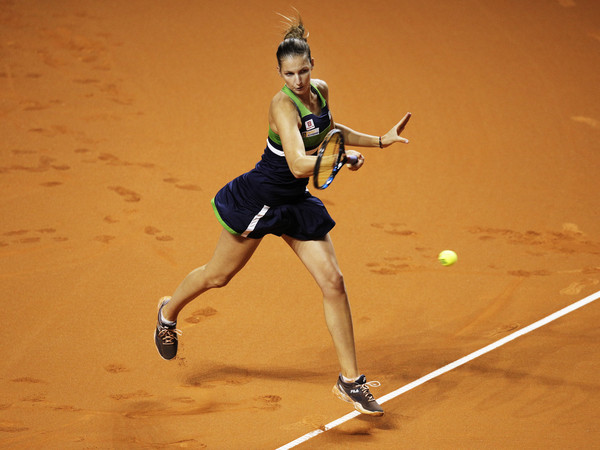 Camila Giorgi's game is full of power and she does not seem to be tired at any point of time in the match. She would find it easy to hold her service games as she usually hits a strong follow-up to her bullet-like serve, and it would definitely trouble Pliskova there. If it was her day, everything would go well for the Italian and she will start firing winners after winners consecutively.
However, everything will go wrong for her once she starts misfiring, and could well end up with more than 30 unforced errors in the match. She is far too inconsistent to be able to keep up her good play throughout the match and needs to rely on her solid groundstrokes to prevail.
Prediction: [1] Karolina Pliskova d. Camila Giorgi in two sets