Juan Martin del Potro will play his first match of the Millennium Estoril Open tomorrow. The match is the third of the day on Stadium Millennium and his opponent is Yuichi Sugita from Japan.
About the tournament, del Potro said: "I'm very happy to be back at Estoril, a tournament which brings me back a lot of good memories, I won it in 2011 and 2012 and now everything is a little bit different but it's still very beautiful. For me it's a big challenge, the first clay court tournament and I hope to be in good condition to win a lot of matches."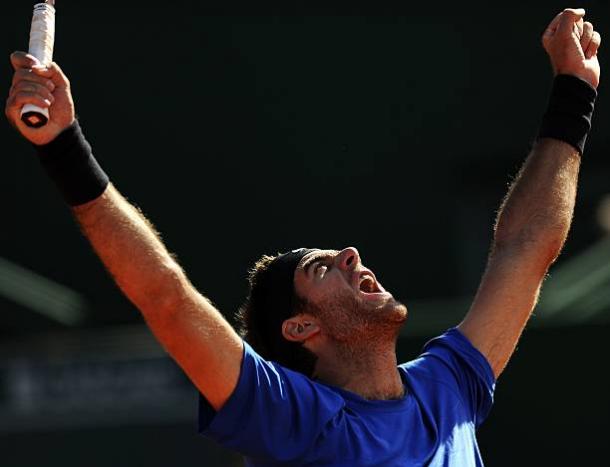 "The tournament in this place it's very nice and the facilities to the players are very cosy. Everything is around us, very close and it's a very beautiful city. From the Stadium, there is a great view. It's a change for something better and I like to play here for sure.", added appreciating the tournament venue.
Clay courts are clearly not del Potro's fave ones: "The clay court season, for me, it's the hardest one. Every time that I come to Estoril I'm able to play very good tennis for the rest of the clay-court season. For me every match is difficult. I had some tough years and to have the opportunity to keep playing tennis it's very important. The possibility of returning to such a nice tournament makes me happy. I love to play."
The former US Open champion has no coach at the moment but he is taking care of that subject: "I came here with my physio. He is an important person for me to be in good physical conditions. It's been a lot since I work with him. About my coach, I can't find one who makes me feel confident, I have a lot of names like I said before, Guga or Sampras and many others but I haven't made a decision and I move on quietly but looking for the ideal person."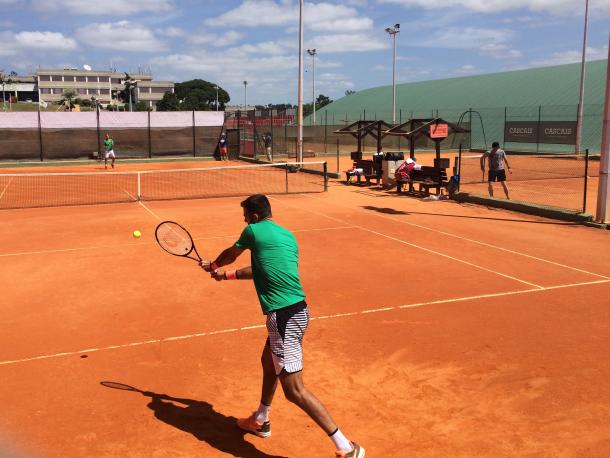 "It was a great practice with a lot of fans watching. Richard has one of the best and most beautiful backhands on the tour. I would like to have his forehand to improve my tennis but as you said I feel very comfortable. It was a good practice and there are only a few hours left to my debut.", told the 33rd player in the world to the press after his practice with Richard Gasquet.
The press asked why did he chose to play in Estoril: "Last year, I decided to go to Munich with another playing conditions and I hadn't played there for a lot of time but this year I feel better physically and playing tennis. Estoril brings me back very beautiful moments and I've always been capable of playing well, so my decision was based on that."
"[Gasquet] Told me he plays very well and it was a surprise that Ricard lost to Sugita, who defeated Carreno too, and that means something significant. All the players are good and nowadays anyone can beat anyone. It's going to be hard but I hope to get the win.", on playing Yuichi Sugita this Wednesday.