In the fourth day of competition at the Millennium Estoril Open, the first players to step on the main court were Nicolas Almagro, ranked 86th, and the tournament defending champion, Benoit Paire, who is ranked 55th in the world and was a finalist here last season. The former world top-10 got the win in straight sets.
Solid first set to Nicolas Almagro
Nicolas Almagro started to serve and he was very solid on this stroke. Almagro was able to build the points as he wanted a lot due to his excellent serves. Benoit Paire was serving well too, but missing out on a lot of decisive points. When the match was levelled at 1-1, Almagro was serving and this game was solved in the advantages. From then on, the Spaniard started to play more aggressive and broke Benoit's serve at love to take the lead by 3-1. Until the end of the set, they both held their serves and Almagro took the set 6-3.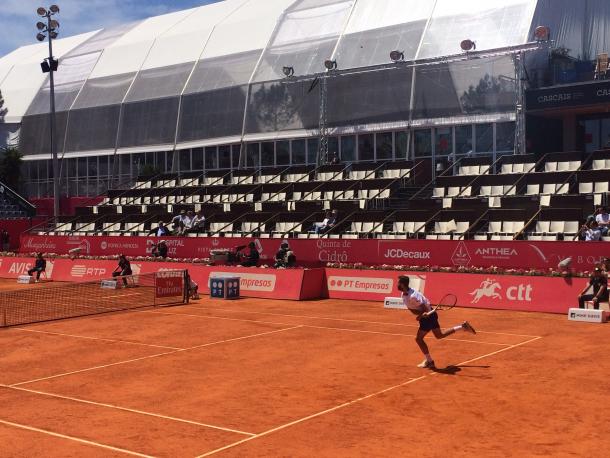 One way second set to the Spaniard in front of a tricky Benoit Paire
The second set of the match was more unbalanced. Paire started to serve and both players held their serve until the 2-2, when Nico, as he is known, got the break to take the lead by 3-2. Consequently, the Frenchman never got another game. Almagro was exploring all the sides of the court and covering it all in spite of Paire's attempts to get back into the match. Benoit began to become more aggressive but it was just not enough to get back on track. Whilst serving for the match, the tournament defending champion, despite his two aces in this game, had a few troubles facing a 30-30, but stayed focused and closed the match. Nicolas Almagro won 6-3 6-2.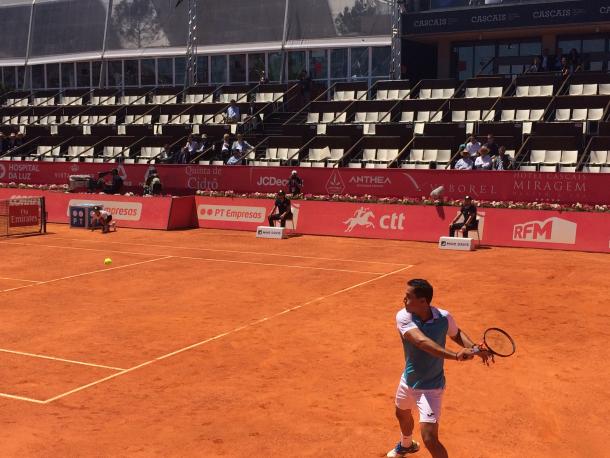 Stats
Nicolas Almagro hit 4 aces and double-faulted twice while Benoit Paire didn't hit an ace and committed 1 double fault. The French first serve percentage was very low, he put 41 percent of first serves in against 62 percent from the lowest ranked player. Nico never faced a break point and Paire wasn't able to save the three he faced. The oldest player, Almagro, won 54 points in the total of the match, although, Benoit won 35.
What's next?
Nicolas Almagro will now face the Portuguese player Gastão Elias for a place in the quarterfinals. They never faced each other before. In the case of a win, Almagro or Elias can face Pablo Carreno Busta, the first seed, or Tommy Robredo, who defeated Evgeny Donskoy yesterday.
Benoit Paire will now play doubles alongside Renzo Olivo. They are going to face Leander Paes and Andre Sa, the fourth-seeded double. In the case of a win, they face Nicolas Almagro and Guillermo Garcia-Lopez.