A blockbuster match-up at the Grand Prix SAR La Princesse Lalla Meryem would see an all-Russian clash between former top 10 player Ekaterina Makarova and the top seed Anastasia Pavlyuchenkova in an intriguing second round tie. With both of them being considered quality players on tour, it will be interesting to see who will prevail in the tight clash. After enduring through several injury problems and some issues with her form, Makarova now finds herself outside the Top 40 and lingering in the unseeded spots even for an international event. Meanwhile, Pavlyuchenkova still struggles with consistency but her good results here and there managed to keep her in the Top 20 and edge closer to a return to the Top 15. The higher-ranked player leads their head-to-head by a 5-3 score and winning both of their meetings on clay.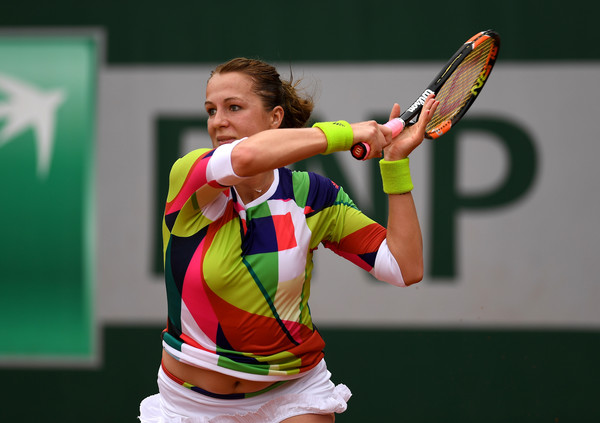 Ekaterina Makarova had some mixed results this year as she achieved three top 10 wins but was unable to reach a single quarter-final in any of her events. Defeating Dominika Cibulkova twice and Agnieszka Radwanska on clay last week, the Russian fell to lower-ranked players on six different occasions, which can be considered very disappointing for the former world number eight. However, she had some decent results on clay this season as she fell in the second round of the Porsche Tennis Grand Prix to Maria Sharapova, who was playing her first tournament since her suspension ended. Despite the loss, Makarova's serving in the first set looked fantastic and just narrowly lost the set 5-7. In her first match here in Rabat, Makarova defeated a fellow former Top 20 player in Yanina Wickmayer as the Russian was drawn yet another tough opponent to start the tournament. Nevertheless, Makarova managed to overcome the tricky challenge and triumphed in straight sets.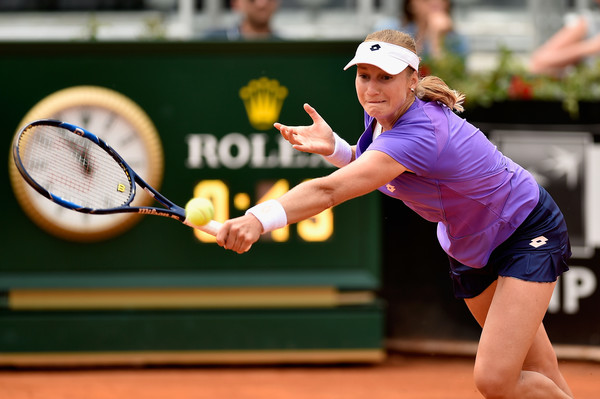 Anastasia Pavlyuchenkova had a good season thus far, although she showed some signs of inconsistency at some point of time. Reaching a total of four quarterfinals this year, Pavlyuchenkova also defeated four Top 10 players in the process with one of them being the then-world number one Angelique Kerber in the final of Monterrey, where she won her fourth title at the exact same tournament. However, the Russian fell to players who were lower-ranked than her at five different tournaments as she was often unable to back up her good wins. Her only clay result so far came at the Fed Cup where she disappointingly fell to the red-hot Elise Mertens in straight sets, getting bageled in the process. Nevertheless, at the top seed in this tournament, she outclassed qualifier Conny Perrin in straight sets after a slight hiccup in the second set, which did not prevent her from taking the win within 100 minutes.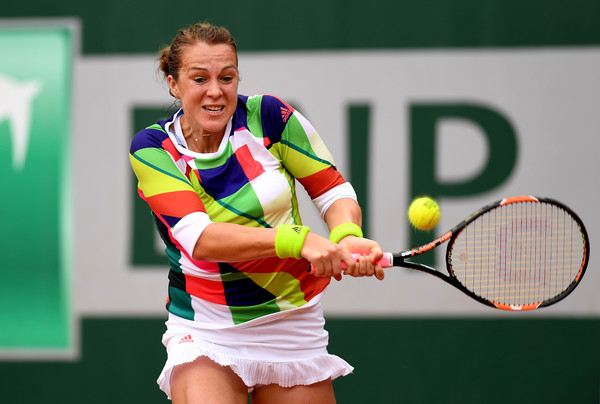 Who wins?
On paper, it seems like Pavlyuchenkova is the huge favourite here considering she is the higher-ranked player of both, leads their head-to-head record, and won all their meetings on clay courts. Nevertheless, this would definitely be a tough match with Makarova looking to create an upset and mount a serious title challenge here.
To increase her chances to win, Pavlyuchenkova must make sure that her game is solid enough to do so. Being infamous for her numerous unforced errors and double faults, the Russian must make sure that it is not the same case against Makarova tomorrow as her opponent would definitely make use of all her chances. Solid groundstrokes must be present in Pavlyuchenkova's game, and that alone could help her a lot as Makarova would face a huge trouble if it is Pavlyuchenkova's day and everything goes right for her. Slices and drop shots could also be utilized to mix up Makarova's rhythm and catch her off-guard, allowing her to take advantage to get on the offense. Being too passive at times will not help, but will instead harm her as Makarova is comfortable being the more aggressive player and would overpower her most of the times.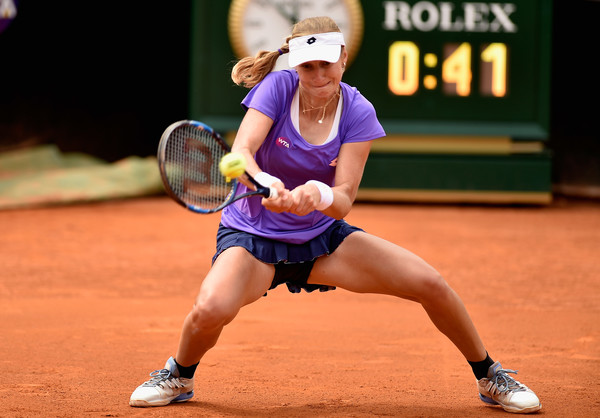 Makarova has to ensure that her lefty serves are utilized properly as her out wide serves from the advantage court can prove to be a good weapon for her in this match. Pavlyuchenkova will find difficulties in returning those serves and she would be moved all around the court, a game where she is not comfortable playing with. An offensive baseline game needs to be there for Makarova as she has to keep Pavlyuchenkova at bay, behind the baseline, and take the initiative and attack those vulnerable second serves of her opponent. Makarova could also go up to the net more often, preparing to take volleys there and control the net game, using her doubles prowess to have a higher chance to triumph.
Match Prediction: Ekaterina Makarova d. [1] Anastasia Pavlyuchenkova in three sets