It was an unexpectedly tight match as the former Roland Garros finalist Samantha Stosur whiskered past through the top Colombian player Mariana Duque-Marino in straight sets to progress to the third round of the Mutua Madrid Open. The score can be deceiving as it was only a break apiece in each set which decided the proceedings as the Australian broke serve twice to seal the victory within 81 minutes.
Stosur capitalizes on the only break point of the set
The defending semifinalist here in Madrid had a positive start to the match as she comfortably held her serve to 15, but Duque-Marino proved that she can do better as the underdog did not give up a point on her serve in the next game. Stosur's bullet-like groundstrokes proved to be an obstacle for her opponent when it aided her greatly, but the Colombian was still able to hold tightly onto her service games to remain level.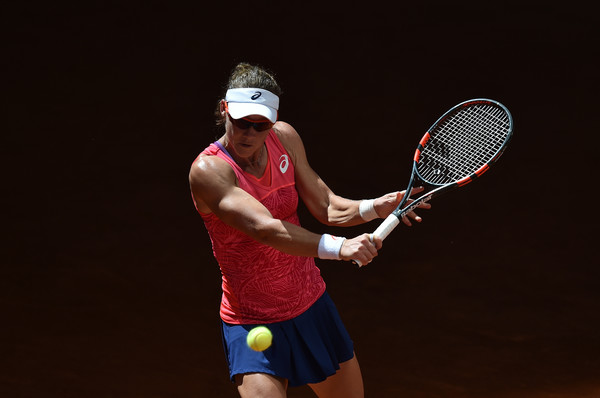 Both players continued to struggle on the return until the eighth game where Duque-Marino was serving down 3-4, and it was when Stosur stepped up her game and made the first breakthrough, breaking to love and clinching the golden opportunity to serve out the set. Although she faced some difficulties when she trailed 15-30 while serving out the set, the former Grand Slam champion did not disappoint as she eventually stormed to win the first set 6-3 after just exactly 30 minutes.
Stosur steals it at the last moment
Most thought that Stosur would stroll to the victory with the momentum running in her but the result proved otherwise as Duque-Marino continued to go against the odds and put up a tough fight. Her tough resistance finally had some rewards as she earned her first break point of the match in the fourth game of the second set after Stosur hit some wobbly forehands to gift the lower-ranked player the golden opportunity to take the lead. However, a risky yet smart drop shot down allowed Stosur to save the break point and hold her serve in a nervy game.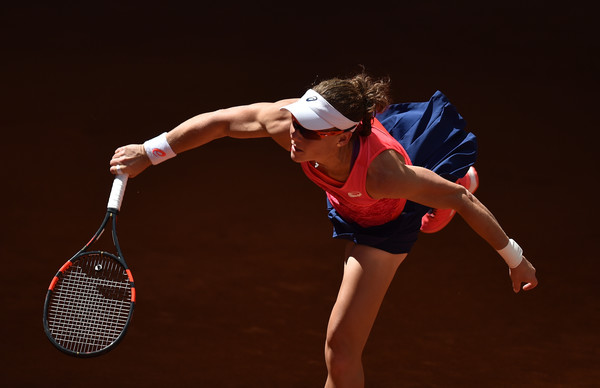 Some confident serving from both players continued the streak of service holds, with a break of serve looking to be distant. However, pressure got better of Duque-Marino as she was broken for just the second time in the 11th game of the set, hitting two consecutive double faults from 30-15 up to get broken and allow Stosur to serve out the match. She did just so as she fended off another break point in the process and relied on her strong serves to progress to the third round. Winning 82 percent of first serve points certainly helped for Stosur, but it was a fair performance from Duque-Marino overall.