In what would be her third tournament after the end of her suspension, Maria Sharapova faces a very tricky opponent in Christina McHale, with the winner earning a second round place in the Internazionali BNL D'Italia. Receiving a wildcard into this tournament, Sharapova would look to earn a good result here in Rome after a poor performance in Madrid last week, and the last time she made an appearance in the ancient city, she managed to win the title.
Both players have met for a total of four times in their careers, with Sharapova triumphing in all their meetings. Surprisingly, their last three clashes have all been played on clay courts, with their last match being a thriller as Sharapova had to come from 1-4 down in the final set to prevail. Other than that, the Russian has beaten the American in Rome once, triumphing with a tight scoreline of 7-5, 7-5. McHale would look to create a huge "upset" to earn her first victory over the former world number one.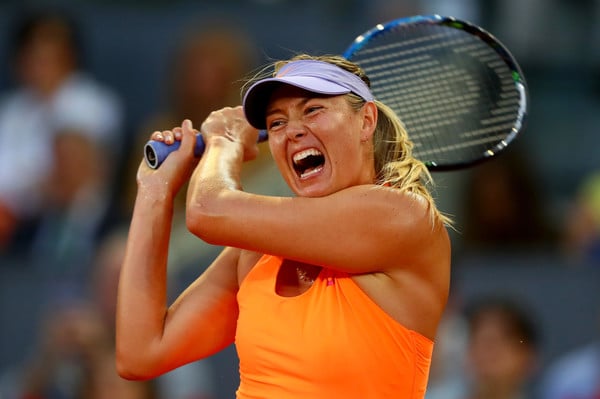 Currently on a four-match losing streak with her last win coming at the Miami Open, Christina McHale would have to step up her game and have a strong mental game to even have a chance of creating an "upset" in this first round. This would be one of the rare occasions when a 210th ranked player in the world is a favourite in any match against most of the Top 100 players.
Having a generally lackluster season thus far, McHale has yet to win a single clay court match this year as she was on the receiving end of upsets by lower-ranked players, especially the match in Madrid last week where she choked a huge 6-4 4-0 lead only to lose in three sets against home favourite Lara Arruabarrena. Facing some tough luck, McHale's losing streak started at the Miami Open where she failed to convert a match point against Garbine Muguruza and saw herself on the losing end at the conclusion of the match, which definitely affected her confidence since then.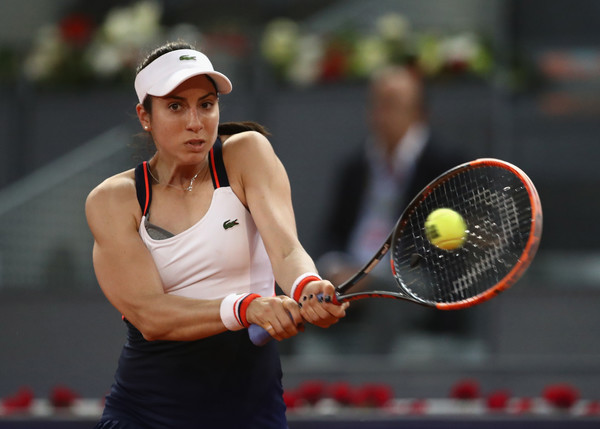 Maria Sharapova had started her comeback to professional tennis on a positive note, beating quality opponents at the Porsche Tennis Grand Prix to reach the semifinals in her first tournament back. However, she failed to back up her good run as she fell to a shock defeat to Eugenie Bouchard at the Mutua Madrid Open, losing in three sets as she missed many break point opportunities in the process.
Nevertheless, it was still some positive results for Sharapova as she returned to tennis with no particular expectations, and wins over players in the Top 50 would be very confidence-boosting for her. Also, the Russian would also know if she had received a wildcard for the French Open as she failed to enter the qualifying stages with a ranking of 262 after her semifinal appearance in Stuttgart.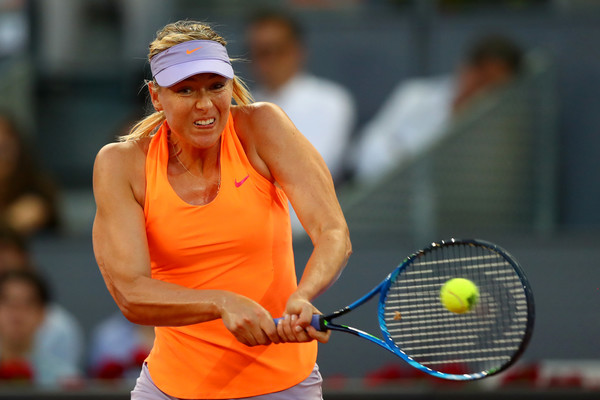 McHale has reached the quarterfinal once in her six previous appearances in Rome, which came in 2015. Meanwhile, Sharapova reached the quarterfinals for a massive six times in her career, winning three titles in the process. Rome has always been kind to Sharapova, but would it be the same case this year? This match is placed in the first section of the draw, with Safarova or Lucic-Baroni waiting in the second round and world number one Angelique Kerber looming in the third round.
Who wins?
The wildcard has a game which perfectly suits all three courts of the sport, making it particularly difficult for McHale to break down. Sharapova aims to dictate play throughout the match with her strong serve and bullet-like groundstrokes, coupled with her amazing drop shots at points of time. Playing an offensive baseline game, the Russian must ensure that she will outpower McHale as she cannot afford to be on the defense. Her first serve percentage has to be high so as to minimize the risk of hitting a poor second serve, which has cost her greatly in her previous matches. Slicing the balls is important so that Sharapova would not give McHale the chance to pounce on high balls. The former world number one has to keep her return of serve at the top-notch level to increase her chances of being victorious.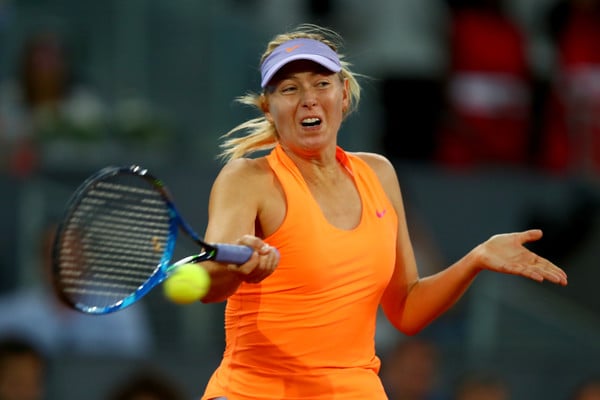 The unseeded American has an explosive game which brought her to a career-high ranking of 24 in 2012, five years ago. Her solid groundstrokes would have to be on point, precise and consistent to be able to trouble Sharapova constantly and keeping her at bay most of the time. Some net play could be beneficial to McHale as the Russian would definitely not be able to outhit her at the net, and it would be a good area to win some points for the "underdog" in the match. As expected, Sharapova will try to move McHale all around the court, but the speed of the American should be able to help her a lot. However, her recent run of form may cause some worry for her.
Prediction: [WC] Maria Sharapova d. Christina McHale in straight sets