The ATP have announced an innovative set of rule changes that will be implemented during the year-end Next Gen Finals in Milan.
The tournament will host the top 21-and-under players on the singles tour between 7-11 November.
The rule changes have been geared towards attracting younger fans to the sport with unique, high-octane product that is hoped to bring tennis into the 21st century.
The changes
Firstly, the finals will debut a first-to-four-games format – while retaining the best-of-five sets -- and will be without Ad scoring.
In an official statement, the ATP said: "The shorter set format is designed to increase the number of pivotal moments in a match, while the best-of-five set format does not alter the number of games required to win a match (12)."
Also among the new additions will be a shot clock, which will "be used in between points to ensure strict regulation of the 25-second rule, as well as during set breaks".
Medical timeouts will also be limited to one per player per-match.
Matches will also begin five minutes from when the second player enters the court.
Additionally, there will be a unique no-let rule which is aimed at "bringing in an additional element of unpredictability to the start of points".
On-court coaching, meanwhile, will be legal but coaches are prohibited from entering the court between games.
Spectators will also be granted additional freedom with the introduction of a 'free movement' policy allowing fans not seated behind the baselines to filter in and out of the stadium during matches.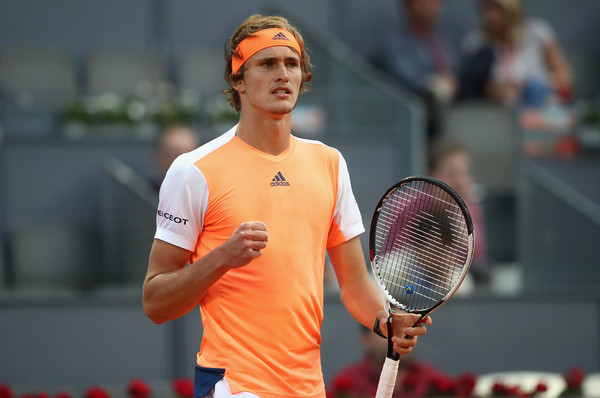 The race to Milan
The 19-year-old German Alexander Zverev currently tops the race to the year-end finals after titles in Montpellier and, more recently, Munich.
The Croat Borna Coric currently trails his German counterpart after a quarterfinal display at the Mutua Madrid Open last week.
Frances Tiafoe, Hyeon Chung, Ernesto Escobedo, Daniil Medvedev and Jared Donaldson are also hot in the mix.