Australian tennis great Mervyn Rose, the winner of seven Grand Slam titles back in the 1950's, has died at the age of 87, Tennis Australia has announced.
Rose, who was inducted into the International Tennis Hall of Fame in 2001 and into the Australian Tennis Hall of Fame the following year, won two Grand Slam singles titles, four Doubles titles, and one mixed doubles in his illustrious career, and was a member of Australia's Davis Cup winning teams in 1951 and 1957.
The Australian was also a successful coach, working with Grand Slam champions such as Billie Jean King, Margaret Court, and Arantxa Sanchez Vicario. In more recent years, he worked with the likes of former top-20 player Eleni Daniilidou, and former world number three Nadia Petrova.
Tennis Australia mourns one of its greats
Rose, who is survived by his friends and family, was one of several great Australian players that reached the top of the game in the 1950's and 1960's, and his passing has been mourned by Tennis Australia, who announced the news.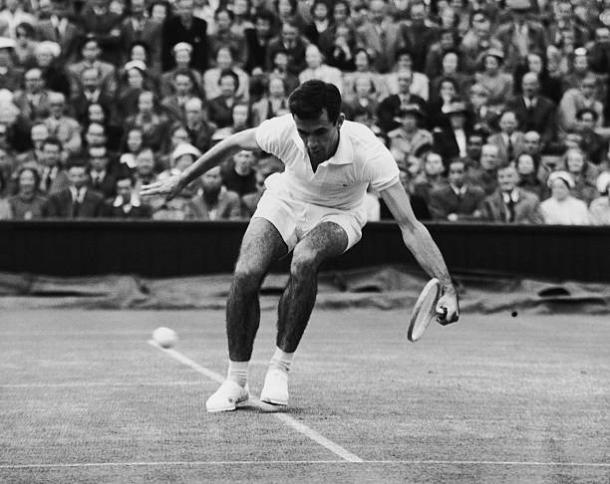 In a statement released on their website, Tennis Australia commented that "the tennis family is in mourning" following Rose's death, and expressed condolences to his friends and family. The governing body also announced that there was not yet any plans for the Australian's memorial service.
Rose had a highly successful career, making his Grand Slam debut at the age of 19 back in 1949. He reached his first of three Grand Slam finals at the Australian Open in 1953, losing to fellow great Ken Rosewall, though beat Rex Hartig the following year to capture his first Grand Slam singles title, and his second followed in 1958 where he beat Luis Ayala to win the French Open. Furthermore, the Australian also reached 11 Grand Slam doubles final, winning four, and five mixed doubles final, winning Wimbledon alongside Darlene Hard in 1957.