Rafael Nadal had the golden opportunity to return to the top spot in the rankings for the first time since 2014, but he wasted the perfect chance at the Rogers Cup as he fell in a shock defeat to Canadian wild card Denis Shapovalov, the 18-year-old youngster.
The Spaniard was originally able to kick Andy Murray off the top spot with a semifinal run this week in Montreal, and he would only have needed to beat Borna Coric, Shapovalov, and Adrian Mannarino to do so. However, just when the draw benefitted 15-time Grand Slam champion greatly, the Canadian was able to produce the performance of his life as he managed to clinch the upset after a marathon 2 hours and 49 minutes of play.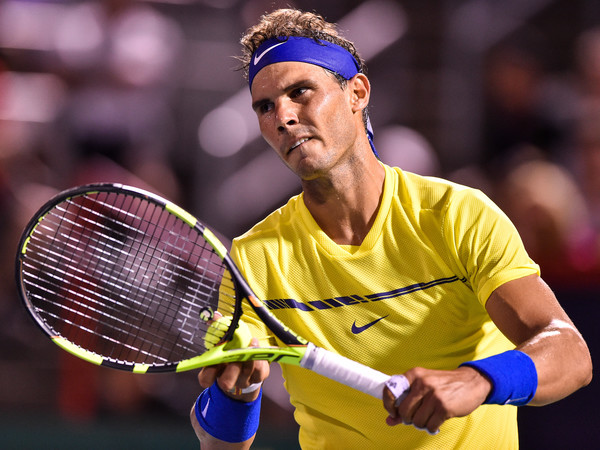 Nadal's champion's mentality
Being a 15-time Grand Slam champion and a former world number one, Nadal definitely possesses a champion's mind and thinks maturely. Despite the crowd supporting Shapovalov throughout the whole match, Nadal did not blame the loss on them as he understood that there are definitely times like this when the crowd goes against him.
"No, no, no, nothing about the crowd. I am used to it. No one excuse about that. Sometimes the crowd is for you. Sometimes the crowd is against you. That's it." Nadal spoke with assurance, not blaming his loss on anyone else but himself."
Shapovalov played arguably the greatest match of his career, and definitely, there are similar victories to come for the youngster. Despite being ranked outside the Top 100 at the moment, Nadal did not underestimate him and just thought that he himself played a really poor match. "I respect everybody. Yeah, obviously is a tough lose for me. Is a bad lose. Probably is the worst lose of the year we have, without a doubt, for me. That's like this. He play well. I play really bad. When this kind of thing happen, only thing you can do is wish the opponent the best, all the best."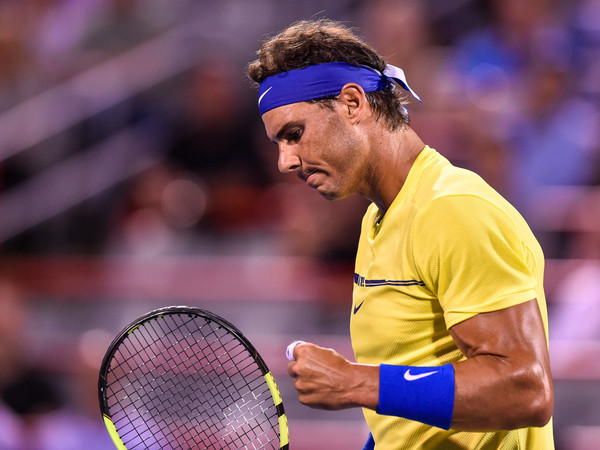 He also openly expressed his disappointment to the media, calling this his "worst loss of the year". However, he was also quick to improve on his performance, saying "Just accept that and keep working."
Nadal's thoughts on Shapovalov
"He played well. He has a great potential. I wish him the best. He has everything to become a great player. He played with the right determination in the important moments. I don't know if we can compare. Let's see. Let him make his career. Don't compare him with anothers. Probably will not be good for him." Nadal was quick to compliment his younger counterpart, and the player he lost to in the evening. He was sure that Shapovalov would have a bright future ahead of him because of his potential and mentality he has during matches. Also, he mentioned that the comparisons made between him and other legends could be possibly harmful towards him, especially with the amount of attention the media gives him.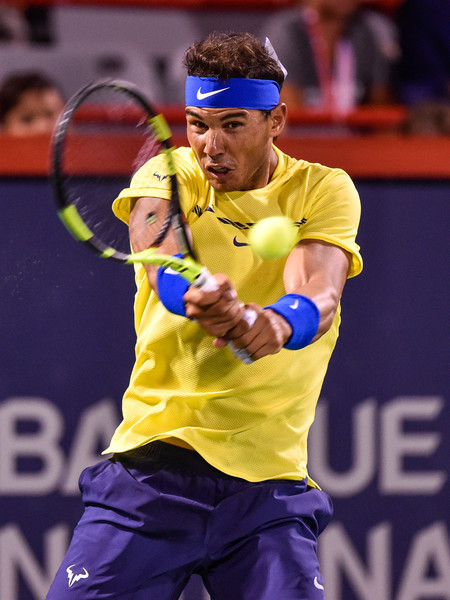 Disappointed with his loss
Journalists also tried to make comparisons from today's loss to his heartbreaking loss at the Wimbledon Championships, where he fell to Gilles Muller in five tough sets. However, he was quick to affirm that today's loss was a totally different story as compared to this close match, considering that it was played on a different surface and conditions.
The Spaniard also thought that the pivotal turning point of the outcome was when he powered himself to a 3-0 lead in the final set tiebreak. "Big mistake with my backhand with the 3-Love. Two good serves for him. Double-fault for me, mistake. No, playing very bad. With this is impossible." Nadal lost a three-point advantage in the tiebreak as he lost six of the last seven points in the match to fall in three sets.
He also rued his missed opportunities in the final set, having wasted a massive amount of five break points in his first three return games of the decider. "I tried to fight until the end. I had a lot of chances in the third. Probably I played bad, but at the same time playing like this, I could win the match. Nothing will happen because I don't know how many breakpoints I had in the third." He claimed that he was too passive during those points, and was just plainly "waiting for his shot" and not going for the shots, allowing Shapovalov to be aggressive and overpower him.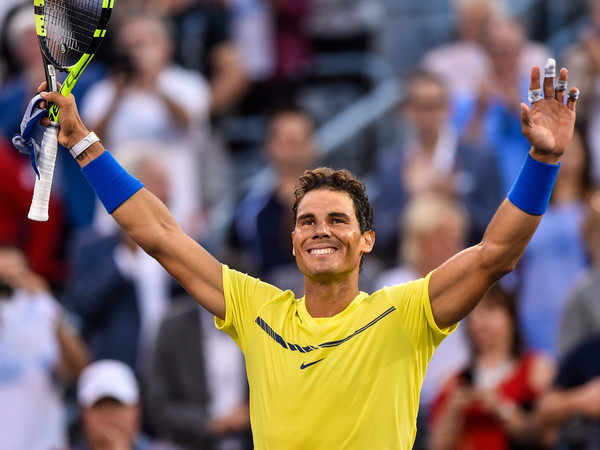 "But even all these kind of things, I make too many mistakes in important points. In all terms, I cannot be happy about the things that I did." Nadal was visibly disappointed with himself as he was unable to convert his key opportunities, allowing the Canadian to find his way back and get the win.
"No. He has nothing to lose. Is win-to-win for him. If he lose playing a good match, was good for him. If he lose in straight sets, already he played a good tournament. If he win, he's amazing. He won. Is amazing for him. Just well done for him. Is a great story. And I am not happy to be part of this story. That's it, no?" Nadal was not that surprised when asked if he was able to fight back against all those break points in the final set.
Impact of the loss on his emotions
"But even like this, even how bad I played, I had a lot of chances. That's the worst thing, no? Playing bad, is the matches that really matters. Really means a lot to win. When you play bad, you have to win these matches. I didn't today. That's why I said is an important mistake for me." Nadal was obviously hit hard by the difficult loss, and he was "not happy" now and needs time to recover mentally. He thinks that it "is probably the worst match of the year" for him. However, he was quick to ensure that negative emotions do not get all over him, mentioning, "But that's like this. I have another week in Cincinnati, and then I have a Grand Slam coming."