Fourth seed Kristina Mladenovic was up against Timea Babos in the first round at the Connecticut Open. Mladenovic who started the season strongly has seen her form deflate recently and was on a three-match losing streak. Babos was not having a good time either as she herself has been struggling for match wins.
In a must-win match for either for a confidence boost, it was the Hungarian who started off better. Mladenovic provided a fight back but failed to hold when it mattered as Babos grabbed an edgy first set. The Frenchwoman fell behind a break but soon found her rhythm to take the lead. However, she got broken serving for the set and couldn't recover allowing the Hungarian to get her first win over a top 20 player this year defeating Mladenovic 7-5, 7-5.
Babos edges a tight first set
A shaky start by the fourth seed gave Babos an immediate break. Mladenovic was wild with her shots while the Hungarian was steady and consolidated the break with ease for 2-0. The world number 14 gave her some confidence as she eventually got on board to trail 1-2. She had her first chances to break back in the next game. However, each time Babos was equal to it coming up with big serves to fend off the Frenchwoman and hold onto her lead for 3-1.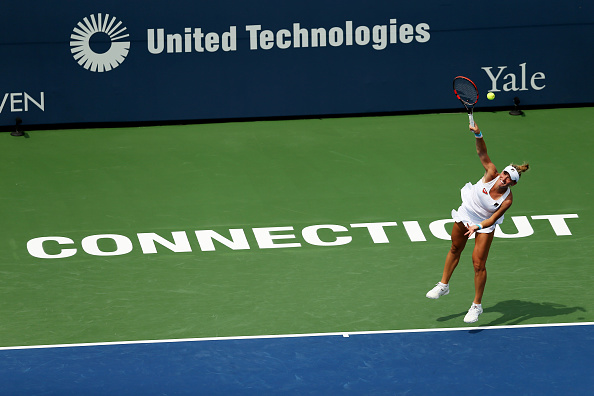 Mladenovic was finding her stride and Babos helped with a poor game of her own as the fourth seed managed to level the match 3-3. Just when it looked like she back in the game, the Frenchwoman was disappointing strewing errors everywhere not helped by her double faults as Babos once more took the lead for 4-3. At this point, both players were looking shaky as a string of breaks occurred before Mladenovic eventually nosed ahead for the first time in the set for 5-4.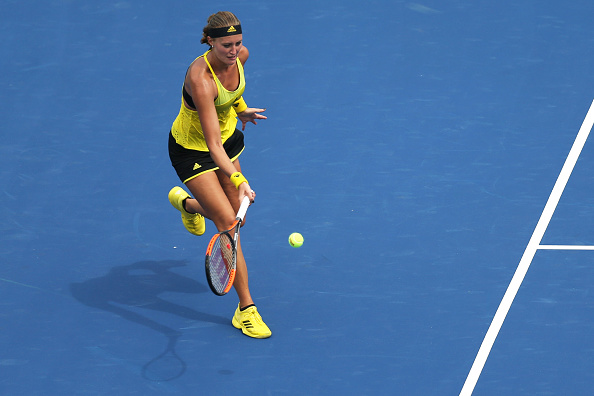 The Hungarian serving to stay in the set showed no signs of nerve holding serve for a crucial hold. With the score at 5-5, the pressure got to Mladenovic allowing Babos to break for 6-5. The Hungarian went on to seal the set 7-5 with a roar.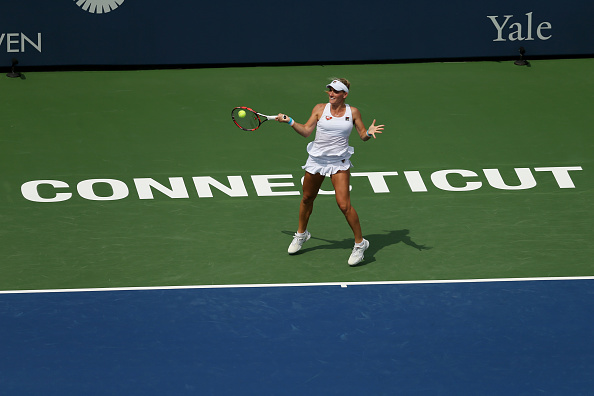 Mladenovic slips up as Babos triumphs
The second set started in similar fashion with the Frenchwoman relinquishing an early break. Babos was firmly in control until Mladenovic stepped it up and found the break back at 2-2. It was the fourth seed who now was finding her range and kept her errors to minimal. Her patient play eventually paid off as she broke the Hungarian's serve for a 4-2 advantage.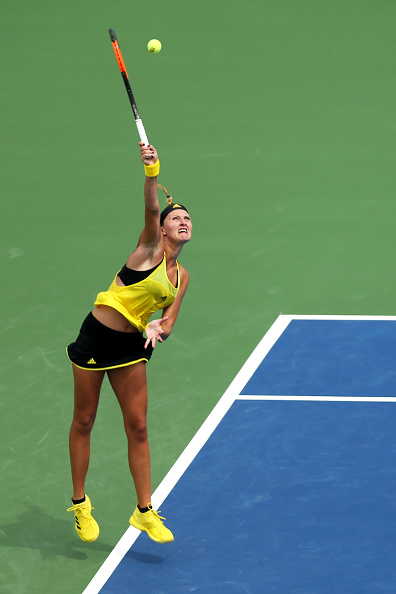 Consolidating the break with a comfortable hold for 5-2, it looked like a third set was imminent. Babos, however, had other ideas. Holding her own serve to close the gap to 3-5, she put pressure back on the Frenchwoman to serve the set out. Mladenovic squandered two set points and let mistakes rue her chances as Babos broke for 4-5. Still, a game away from taking the set, the fighting Frenchwoman conjured up another set point on the Hungarian's serve. Babos stood firm defending the set point and won third game in a row to level for 5-5.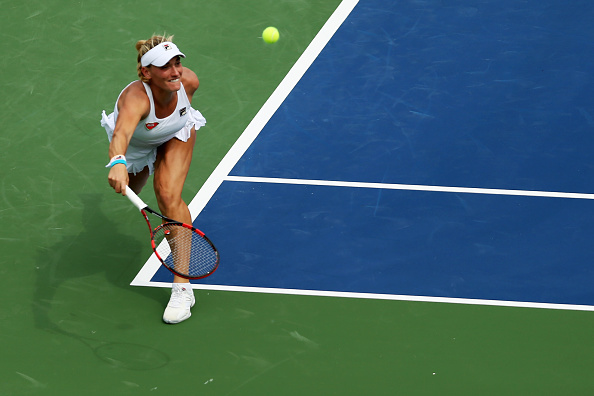 And just like in the first set, Mladenovic was unable to hold serve when it mattered succumbing 5-6. Babos went on to seal the deal knocking the fourth seed out in the first round for a huge win.