It was another entertaining week of NXT which focused heavily on the Dusty Rhodes Tag Team Classic, showing all four Quarter Final matches as the build towards the final, taking place at TakeOver:Toronto.
5. WWE needs to sign Kota Ibushi
Kota Ibushi returned to NXT in this week's main event when he teamed up with former Cruiserweight Champion, TJ Perkins to take on Sanity in a Quarter Final match and despite the fact that the Golden Star and TJP were unable to get the victory they certainly wowed the Full Sail crowd with an excellent performance that once again shows why WWE needs to sign Ibushi to a full-time contract.
Of course, Ibushi himself has stated that he isn't interested in doing that right now, but hopefully, WWE can keep a strong relationship with him and keep bringing him back for one-off appearances that may change his mind as he truly is one of the best in the world.
4. The Revival forfeit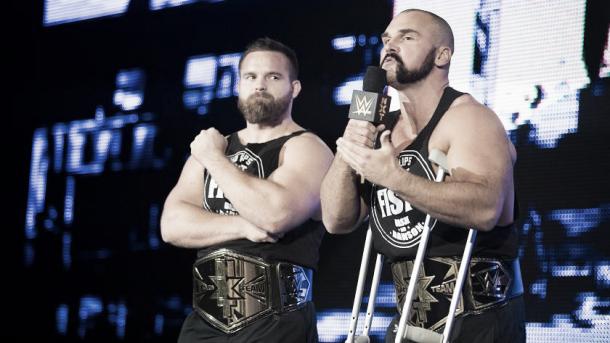 When the brackets were announced and it became clear that The Revival and DIY were going to clash fans began to get excited about seeing a rematch from their TakeOver classic, however, that wasn't to be the case. The NXT Tag Team Champions made their way to the ring with Scott Dawson on crutches claiming he was unable to compete due to an injury and that they would be pulling out of the tournament.
It was a fantastic promo from the champion who really has improved on the microphone in the last few months but it was a huge shame that the match didn't take place as it is clear the fans want to see more and this feud has still got plenty of gas in it. It was also smart booking on WWE's behalf as a Quarter Final defeat for either team would have hurt them and this way the match can be saved for a bigger occasion.
3. Roderick Strong is going to be a star
Roderick Strong made his debut in NXT recently, teaming up with Austin Aries as his mystery partner but that team has had a short lived experience due to Aries' recent eye injury, however, this allowed Strong a chance to stand out on his own and prove exactly what he is capable of. Due to the injury, Team Aries' scheduled tag team match with TM61 was changed to a singles match between Strong and Shane Thorne and both men put on a brilliant bout.
Even though Strong came up short in the match it was clear from the fan reaction and the ability he has inside the ropes that Strong is going to be a major player in NXT and if given the chance will be a major star for the development brand.
2. Keep Rich Swann and No Way Jose together
The two charismatic superstars were put together for the Dusty Rhodes Classic and it certainly made sense, the fun-loving, dancing wrestlers were a major hit with the crowd and put on a good showing against the Authors of Pain. Through their defeat one thing became very clear, both men should stay together as a tag team for the foreseeable future.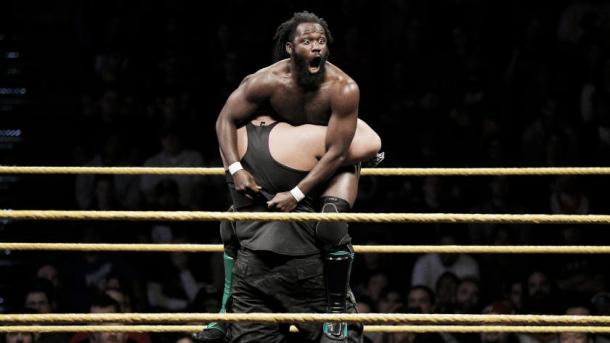 Even though both men are talented and have the NXT Universe fully behind them the gimmicks that they have could see them stuck in a certain position as singles stars, likely in the mid-card. However, by teaming up there is going to be more chance of success for them and with stars such as Roderick Strong and Bobby Roode now on the roster the singles competition is high, WWE do us all a favor here.
1. Authors of Pain continue to dominate
It has been clear ever since they debuted that the Authors of Pain were going to be dominant wrecking balls in NXT and would be set for a winning run, which is exactly what has happened. Despite a brave effort from Rich Swann and No Way Jose the monsters made it to the Semi-Finals comfortably as they continued to dominate the tag team division. Yet next week will see a major challenge as they take on DIY in what is their biggest test yet as a team, however, it is likely that this pair is going to continue to clean house all the way to victory.