Few performers have become a global superstar outside of wrestling, but Hulk Hogan is surely one of them and rumors were growing that he was making his comeback next year.
The 63-year-old was fired from WWE and almost erased from the history books following racist comments, although time seems to have healed the damage.
There were reports that Hulkamania was being lined up to make his comeback at next years WrestleMania, following claims from his Daughter Brooke although he has refused these claims.
Hogan knows best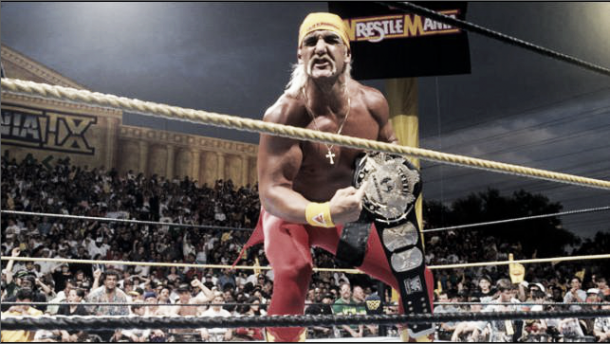 With their biggest show of the year often repeating its efforts year after year, WWE looks to recruit the biggest names possible for the grand event.
The Rock, 'Stone Cold' Steve Austin, Shawn Michaels and Mick Foley all made special appearances in Dallas and Hogan was being lined up in a similar capacity.
On the suggestion he said "I know if I don't bring it up nobody will. So anyway, Brooke's running around on TMZ and made the statement about me and wrestling and WrestleMania. For the record, she needs the big boot to the head. I haven't talked to anybody about WrestleMania.
"I just need to put that to rest. I asked Brooke, 'What are you doing?' She goes, 'Oh, well, I'm just starting it up.' I said, 'Thanks Brooke.' It was kind of funny. I said, 'No harm. No foul.' It was all in good fun."
So it looks as if Hogan may have ended the hope of a return at The Grandest Stage of Them All but with WWE often wanting to keep issues private, he would not want to let slip his plans.
Hogan's last appearance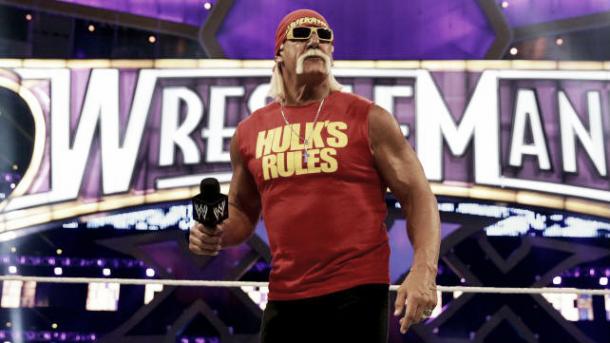 The veteran last appeared at WrestleMania 31 in the corner of WCW legend Sting for his match against Triple H.
The veteran featured alongside Scott Hall and Kevin Nash in a special reform of the New World Order.
Hogan has not appeared since he was heard using offensive language and he admitted he was "a racist, to a point."
WWE cut ties following the scandal and Mattel stopped producing merchandise with his likeness represented.