It's time for another of the WWE's big four pay-per-views: the Survivor Series. Broadcasting live from Toronto, Canada, Survivor Series brings with it traditional tag team matchups and what the WWE are calling 'Fantasy Warfare' between Brock Lesnar and Goldberg.
Monday Night Raw and SmackDown Live clash for the first time since the WWE Draft in a number of huge tag team matches.
Two five on five traditional tag team matches, men's and women's plus another 10 on 10 combining a number of established tag teams from both brands. With all three matches being traditional elimination rules, will we see a sole survivor on Sunday night?
Newly crowned Intercontinental champion, The Miz, faces off against Sami Zayn where SmackDown Live's secondary title could find it's way to Monday Night Raw. But the Blue Brand could get their hands on the entire Cruiserweight Division if Kalisto can knock off Cruiserweight Champion, The Brian Kendrick.
Cruiserweight Championship: THE Brian Kendrick (C) - Kalisto
The faith of the entire Cruiserweight Division is on the line as Kalisto steps up from Tuesday nights to take on Monday Night Raw's The Brian Kendrick.
Just as The Miz could lose SmackDown a title altogether, Kalisto could steal one away from the Red Brand with a win over a very good and resurgent Kendrick. The former WWE Tag Team Champion has been on a roll since returning to the WWE as a part of the Cruiserweight Classic tournament.
Both men will have to be on the top of their game to pick up the win.
Intercontinental Championship: The Miz (C) - Sami Zayn
Sami Zayn has a huge opportunity to pick up his first championship as a part of the WWE main roster. It won't be an easy task though due to the fact that The Miz will do anything to win and has the added factor of his wife Maryse being at ringside.
The Miz could be a candidate for a trade from SmackDown Live due to the continuing friction between him and SmackDown Live General Manager Daniel Bryan. Bryan has already said that he would trade the former WWE Champion for somebody like Zayn if the opportunity presented itself.
The A-Lister cannot afford to let his championship slip away, not just for himself but at the end of the night, SmackDown Live could have only one singles championship for the roster to fight over.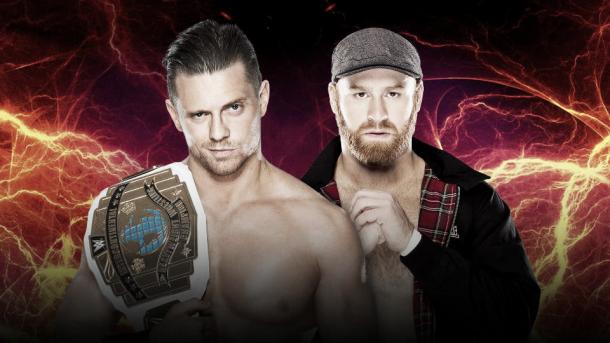 Team Raw - Team SmackDown 10 - 10 tag team elimination match
It's a new one for Survivor Series, both shows have put a number of tag teams from their respective tag divisions to face off on Sunday.
On one side we have the New Day, The Club, Enzo and Cass, Sheamus and Cesaro and The Shining Stars. On the other, we have Heath Slater & Rhyno, The Usos, American Alpha, The Hype Bros and Breezango.
Both teams have formidable tag teams on their side but who will come out of this matchup as the dominant tag team division?
Team Raw - Team SmackDown women's tag team elimination match
Just as the tag teams search for tag team division bragging rights, the women of each show get to fight over theirs.
Team Raw is captained by the Raw Women's Champion Charlotte and includes Sasha Banks, Bayley, Nia Jax and Alicia Fox. That's a strong team, none stronger on either team than Nia Jax but Raw also has an alternate member in the shape of Charlotte's protege, Dana Brook.
Team SmackDown is captained by Nikki Bella and will feature the SmackDown Women's Champion Becky Lynch, Alexa Bliss, Naomi and Carmella. SmackDown also have an insurance policy at ringside as Natalya plays the role of coach.
Can both sets of woman co-exist? Will Charlotte and Sasha Banks be able to keep their hands off of each other? We'll find out Sunday.
Team Raw - Team SmackDown men's tag team elimination match
The traditional Survivor Series match has taken somewhat of a backseat the Survivor Series pay-per-view in recent years. Why? Nobody knows but this years match has the potential to steal the show.
There are great wrestlers on each side of the divide and they'll get to prove that their brand is the superior brand as they finally square off for the first time.
Both teams have fired shots, that was evident when Team SmackDown jumped the ring on Monday Night Raw and teams got their hands on each other before Sunday. They also have to carry the pressure of their respective show on their shoulders.
Losing could have dire consequences for both brands. Team Raw's jobs could be in trouble, Stephanie McMahon won't want to be embarrassed by losing to her brother, Shane.
For Team Blue, The Undertaker has issued his warning and that cannot be ignored.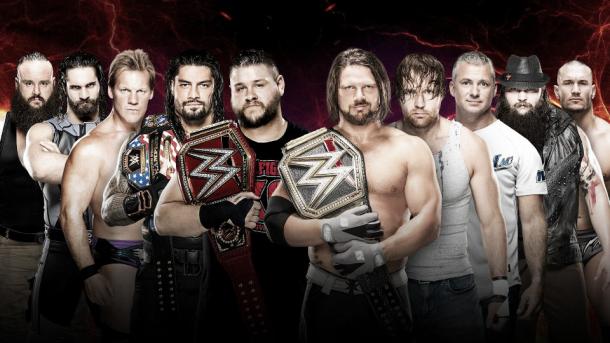 Fantasy Warfare: Brock Lesnar - Goldberg
Fantasy no more, Lesnar and Goldberg are going to do it all again in the middle of the squared circle. It's been 12 years in the making but it is finally going to happen.
What started out as an advertising campaign for the WWE 2K17 video game has quickly become reality when Paul Heyman accepted a challenge from Goldberg on the behalf of his client, Lesnar.
Since then, the talk has built up and it finally comes to a head on Sunday in what should be the main event of the whole night.
Goldberg has already labelled Lesnar as 'last' on his infamous list but if he losses, is this really the former WCW Champion's last appearance inside a WWE ring?
Whoever losses, they won't take the loss well and this could build again. One thing is for certain, this match is going to be brutal.