The Brand Split in 2016 has created a number of positives for WWE and one of the biggest saw the emergence of a weekly interview based show centred on SmackDown Live.
Talking Smack, originally hosted by Renee Young and Daniel Bryan gave superstars such as Jinder Mahal, Carmella, Alexa Bliss and The Miz and many others a chance to showcase themselves without a script - a rarity in WWE.
However, after months of the show, the company have opted to cancel, sparking backlash from a number of fans who have grown to love for its value it brought to performers and the blue brand.
Talking Smack cancelled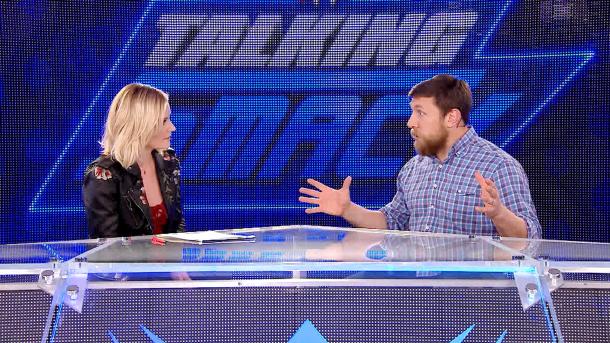 Yesterday evening it emerged that popular SmackDown based interview show Talking Smack was to be removed from further broadcast - a decision that came as a shock to many including Renee Young herself.
She replied to a Tweet about "missing" the show saying:
"Hmmmm that's one way to get news."
Equally as shocked were the pair of Daniel Bryan and The Miz, who first got people talking about the show when the SmackDown general manager talked about the current Intercontinental Champion being a "safe worker" - blurring the lines between fiction and reality.
Bryan said:
"I come online to support #SamiForSyria and find this out. I'm the GM!!! Nobody tells me anything!!!"
While igniting a fire under him through his hugely passionate promos, The Miz shared his two cents on the cancellation, saying:
"RIP #TalkingSmack I enjoyed the freedom this show gave @wwe talent to showcase what they could do @ReneeYoungWWE brought the best out of all"
Many fans of the show, including our very own Editor Matthew Wilkinson claimed that the show being cancelled was a "massive shame" pointing out that it allowed the wrestlers of the blue brand to "develop personalities".
Why was it cancelled?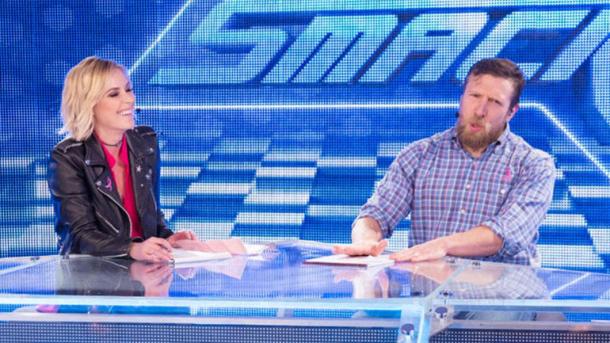 While the original Talking Smack aired directly after SmackDown Live, people were apprehensive first, with the belief of it being a scripted standard WWE programme, but after its first couple of weeks, it became so much more.
However with 205 Live airing directly after SmackDown on the WWE Network, this pushed TS back a further hour, and many people opted to turn off at this point given the three hours of wrestling that has commenced already.
With Monday Night Raw airing the night earlier for three hours and a pay-per-view every other week, adding an extra show on to an already packed schedule only creates a decrease in viewers.
Dave Meltzer, of the Wrestling Observer Newsletter, was asked about the cancellation on social media, to which he said:
"Not enough people watched it"
There may be however be a rethink by WWE creative team after the backlash the decision has caused but as expected the wrestling will always come first before a talk show, regardless of how loved it is, takes centre stage.