SummerSlam is one of the most highly anticipated WWE events of the calendar year, although, a small portion of The Biggest Party of the Summer turned sour thanks a number of fans in the Brooklyn crowd.
While Cesaro and Sheamus battled Dean Ambrose and Seth Rollins with the tag-team titles on the line, an inflatable beach ball stole the attention as small portions of spectators were more interested in he location of the beach ball than the action in the ring.
Despite the four men putting on an epic match, it was Cesaro's actions that prompted 'Beach-ball-gate' with some pleading with WWE security to crack down on the actions of the crowd.
Balls-up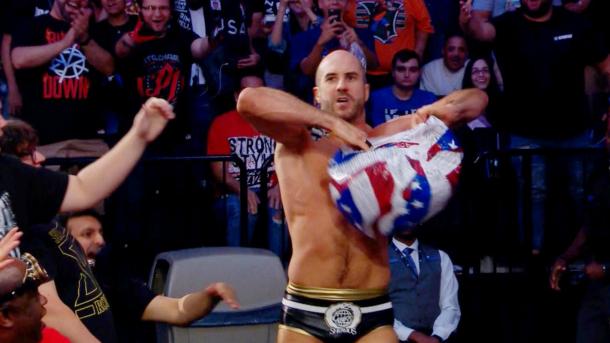 As 2/3 of The Shield and Shesaro put their bodies on the line for the fan's entertainment, a small collective of the WWE Universe became distracted via an inflatable beach ball being hit around the Barclays Center in Brooklyn.
Cesaro, becoming infuriated by the unknowing level of disrespect being shown to him, jumped over the barricade into the crowd and tore up the inflatable, much to the love and cheer of the crowd.
The ball would make an appearance the following night on Monday Night Raw as Finn Balor took on Jason Jordan in singles action, prompting a social media response by The Demon.
August 22, 2017
Raw viewership spike
While beachballs may have took centre stage for a moment, Monday Night Raw were able to capture a large audience following SummerSlam.
The Red Brand earned 3.404m viewers which is a large spike compared to last week's attraction which totalled at 3.233 as calculated by ShowBuzzDaily.com.
As people claim that popularity in the product is dwindling, it is on the rise as of yet, possibly due to the rumoured call ups to the main roster and or Brand Split that it meant to occur shortly.