While Conor McGregor is no doubt one of the top stars within the Mixed Martial Arts and Ultimate Fighting Championship, his resume and achievements in his sport, count for very little in the boxing world.
As he prepares to do battle with Floyd 'Money' Mayweather tonight in Las Vegas, other sports stars have tried their hand at switching sports, but how did they fare?
Brock does it all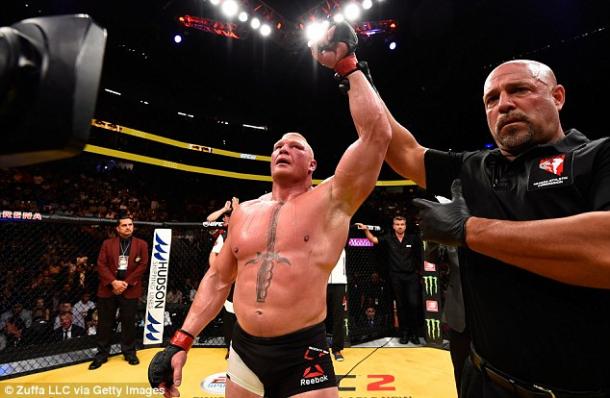 It was last year that Brock Lesnar stunned both UFC and WWE fans when it was announced that he would be returning to the Octagon to battle Mark Hunt at UFC 200, making him the headline attraction.
Despite not being an active member in the MMA world since 2015, he still maintained in interest in returning after being forced out due to an illness known as diverticulitis, that halted his progression and success.
However, he managed to capture the Heavyweight Championship and claims victories over Frank Mir, Shane Carwin and Randy Couture but his UFC career is not his only sports experience.
In 2004, after competing at WrestleMania XX against Goldberg, The Beast left pro wrestling to pursue a career in American Football, despite not playing since High School.
He impressed during the NFL Combine but a motorcycle accident caused injury that halted his progression, however he attracted interest from the Minnesota Vikings and played in several pre-season fixtures.
With his motorcycle injury, coupled with his later diagnosed diverticulitis, he still managed to receive an invitation to play in the NFL Europa as a representative of The Vikings but turned it down due to him wanting to stay closer to his family.
With multiple world championships in pro wrestling, he also boasts an impressive amateur wrestling background, claiming the Division One heavyweight title, while also finishing with a record of 106 wins to just five losses.
CM Punk tries his hand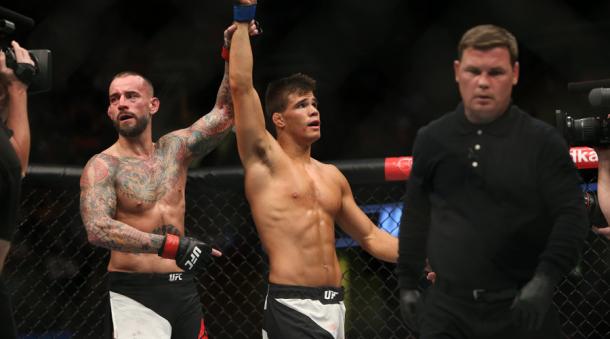 Fans of The Cult of Personality were heartbroken when CM Punk opted to leave professional wrestling to pursue a career in the MMA world, much to the disgust of several within his new industry.
His first bout came in the UFC when he fought Micky Gall in a losing effort at UFC 203, lasting just two minutes fourteen seconds before submitting to the 25-year-old via a rear naked chokehold.
Punk was very open and emotional about his experience but maintains his pride at trying something he had always wanted to accomplish and is planning to continue in the sport.
Floyd makes it a Big Show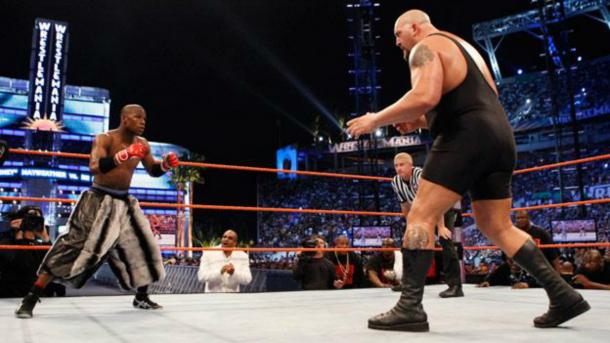 WrestleMania has showed time and time again that it is the pinnacle of sporting events and when Floyd Mayweather showed up in the weeks prior to the event to defend Rey Mysterio, it lived up to his name.
The boxing champion who currently boasts a 49-0 record, fought The Big Show at The Grandest Stage of Them All in 2008, defeating the seven-foot giant by a knockout in a No-disqualification bout.
Bobby Lashley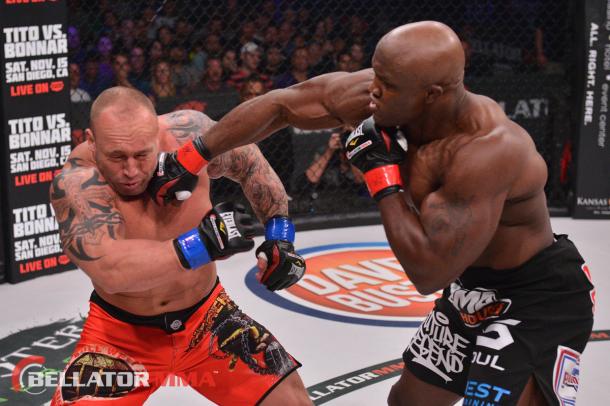 Former Grand Slam champion Bobby Lashley, is currently one of the top performers within Global Force Wrestling although his success does not stop in the squared circle.
The 41-year-old has been a real champion in the Octagon accumulating 15-victories to just five losses with his first win coming in December 2008 and his last loss being in 2012.
The Big sumo Show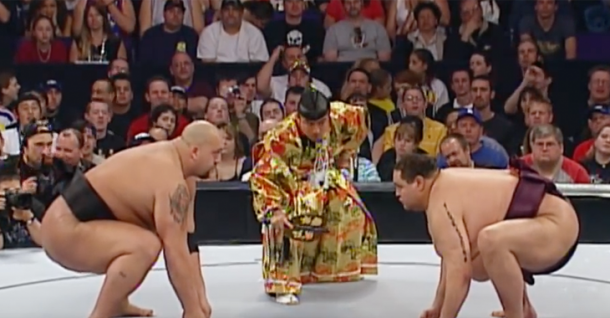 One day, the world of professional wrestling will be without The Big Show but will look upon his historic career with a sense of pride given his vast accomplishments, and headline grabbing stories.
Sumo wrestler Akebono fought the former WCW and WWE World Champion at WrestleMania 21 in a sumo contest, which the Japanese man won with ease.