WWE may be the largest professional wrestling company on a global scale but in the niche world that is professional wrestling, it is currently playing second fiddle to New Japan Pro Wrestling.
The standings for Pro Wrestling Illustrated's annual rating of the top 500 performers in the world were released with NJPW's top star sitting firmly in the no.1.
Despite this, where did the rest of the world's top performers rank on the list?
Top five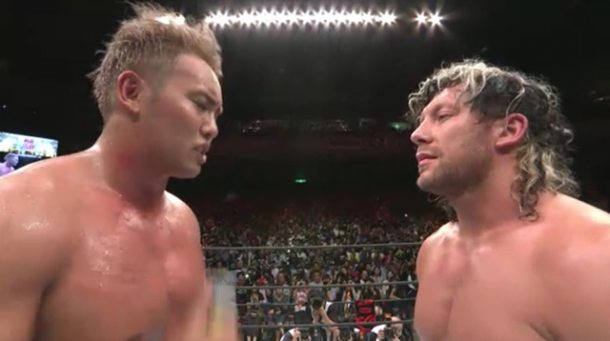 Occupying the top spot is NJPW World Champion Kazuchika Okada who, after two five and six star matches, as ranked by Dave Meltzer, moved up a spot from his second placed position in last year.
Also finishing in the top five are AJ Styles, who finished in fourth place the previous term with a WWE Championship and a United States title accumulated in the twelve months.
Kevin Owens makes a big leap from sixth to third, while Roman Reigns is the highest rated performer to descend on the list, falling from first to fourth this year.
Making the highest leap in the top five is Kenny Omega who after two phenomenal bouts with Okada jumps from 23rd to fifth, which makes him the second highest rated Canadian on the list.
Others who made the list
[Insert Chris Jericho related joke here] The List, a term within itself has become one of the most popular phrases within the world of wrestling and to some within the industry The PWI ranking marks a rare sense of recognition in a cut-throat business.
Finishing the top ten with their previous ranking accompanying them are: Shinsuke Nakamura (7), Samoa Joe (14), Dean Ambrose (9), Bobby Roode (70), The Miz (22).
Finn Balor's injury created a fall from grace as the Irishman dropped from third to the 28th position, despite being out-of-action for most of last year.
One of the biggest leaps saw current WWE Champion Jinder Mahal leap from beyond the 500th position to 30th; with Pete Dunne jumping 367 places to 29th.
Wrestlers react
While the PWI ranking is nothing short of opinion given the lack of realism in pro wrestling, some performers take their position more to heart than others.
If in the biz & upset about your PWI ranking, schedule permitting I'll stop by & toss a brick at your head to justify your boo boo face

— Samoa Joe (@SamoaJoe) August 31, 2017
In 2015, I was number 410. In 2017, I'm number 264.

According to PWI, I have gotten 146 persons better at doing wrestling.

— El Ligero (@Ligero1) August 31, 2017