Bret Hart might be the 'Best there is, the best there was, and the best there ever will be,' but recently he has just appeared a grumpy retired wrestler, dishing out negative comments towards several WWE stars at every given opportunity and the Hitman has addressed that situation in a recent statement.
An open apology
The WWE Hall of Famer released a statement issuing an apology to several people who he has recently offended, the first being Michael Hayes. Hart had made comments stating that the Freebirds were not worthy of a place within the Hall of Fame, something he now believes to be wrong after admitting it was "unfair" to "dismiss their contributions to the industry."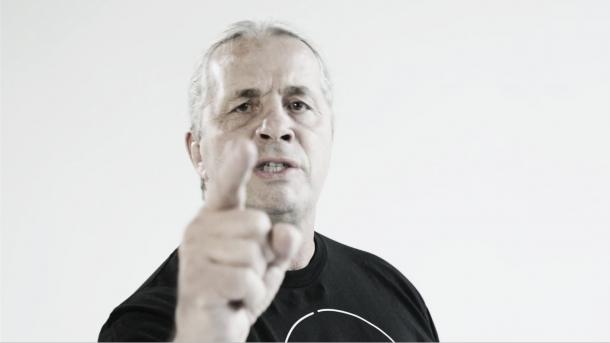 Hart went on to say that Hayes had always treated him with "respect" and that he was "sorry" if he had "disrespected" him or any of the other Freebirds with his statements. He also apologized to both Triple H and Seth Rollins for "any hurtful comments" that he made during his podcast about them, claiming that this is the reason he "quit doing podcasts" as he see's them as an "outlet for negativity."
He openly acknowledged the fact that his recent comments have left him with a "reputation of being angry and bitter" but went on to assure fans that he "is not" and that he simply "spoke candidly and openly" about a range of topics, although Hart admitted that it was "no excuse for minimising other wrestlers."
However, despite this turnaround, Hart did still have some messages for the WWE, although these are likely to be ones that the fans jump behind and support for a change. He simply gave a list of superstars that deserve to be in the Hall of Fame, a list including; Jim Neidhart, Brian Pillman, Davey Boy Smith, The Dynamite Kid, Jimmy Hart, The Demolition, and Rick Rude amongst others.
Hopefully, this statement provides a change in the mood surrounding Bret Hart and fans can get back to appreciating the phenomenal talent that he is and the Hitman can begin to enjoy the product without slating those putting their bodies on the line.