It was announced at Thursday's NXT tapings that Mickie James would be returning to the company to face Asuka the upcoming NXT Takeover: Toronto event on November 19th, 2016.
Was this always the the planned match?
Apparently this was not the original plan. The company wanted to have Trish Stratus return for that event, as she is from Canada. With Trish recently announcing that she is pregnant, she is no longer able to do the match, so the WWE being on the fly thinkers, hit the ground running when they decided to go with Mickie instead. Trish originally planned to work Takeover and a couple other dates into the next year. This role has now been handed off to Mickie.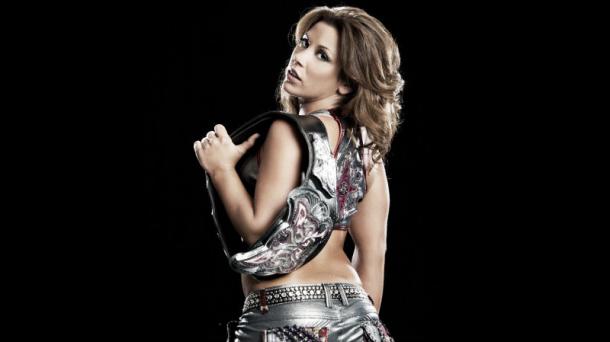 What good can come from this?
This is a really good thing for the NXT brand. In many ways, this can help the brand more than hurt it, because with all the excitement that's happening with NXT, people have lashed out at this saying this isn't a good thing. Mickie isn't a developmental talent and the question that makes the fans go quiet is: what about Samoa Joe or Shinsuke Nakamura, Finn Balor, Neville and Sami Zayn and going back further and saying Seth Rollins and Dean Ambrose all of these men there is a long list of names that are in NXT.
At this very moment that shuts up the smarks quick and easy. But this leads into the next point which is that no woman on the roster is ready to face Asuka for the title let alone a one-on-one standard match. Going one step further, no woman is established as a full character or a threat to the NXT womans champ, so with this match, Mickie will give the NXT womans brand time to build a strong foundation that will lead it futher into the future.
Asukas NXT's days must be numbered by now as she is fully ready to move on to the next stage of her career. She is ready forthe bright lights of RAW and Smackdown; but she could also stay for another year as a reining champion.
Are you excited for Mickie James return to the WWE this year? Let us know on our Twitter page: @VAVEL_Wrestling.