With John Cena wrestling on a part-time basis due to his commitments away from WWE, the company may be planning something big; very big, according to an article in Forbes magazine.
Up until now The Face that Runs the Place has been presented as the top babyface in the promotion ever since he was chosen as the top guy in 2005.
Now with a new breed of the younger generation snapping at the heels of the veteran, it seems that presently it is the perfect time to prep what could be the biggest plan in the company's history.
We see you, we finally see you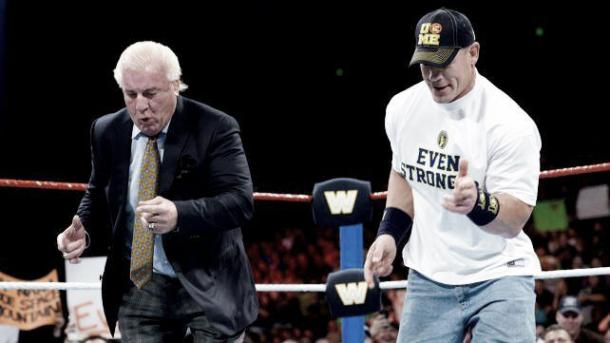 Fans of the older variety have been wishing for a John Cena in villain form to take effect in WWE; they may not have to wait any longer.
Having missed out on equaling Ric Flair's record of 16-World Titles at No Mercy, the 39-year-old must surely be getting more and more desperate, but how much would he be willing to sacrifice to match The Nature Boy?
Would he cast away his values in pursuit of the gold and shun away everything that has made him so appealing to the legions of fans in The Cenation?
Time will tell, but it seems that the 'Golden-Shovel' once put into use by Cena has been put into temporary retirement following his recent losses to AJ Styles and Dean Ambrose, with many seeing it as his foothold in the company losing grip.
The role he holds within WWE is not believed to be as powerful as it once was with outside ventures often taking center stage with his wrestling career sometimes left to the sidelines.
With his sacrifices and decreasing merchandise sales, expectedly comes the reasoning behind the possible process of what could be a groundbreaking heel turn.
The reasoning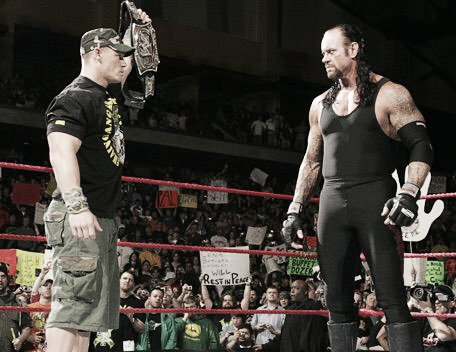 Cena is no longer a shiny new toy, he is an established veteran who has done it all in the squared circle, him winning matches are less meaningful; meanwhile him losing matches mean a lot more.
At 39-years-old he is in the twilight of his career, with the new-blood of Seth Rollins, Roman Reigns, Ambrose and Kevin Owens all breathing down his necks to become the 'top guy'.
With outside commitments, and talk shows as well everything else that goes on, how much longer can Cena keep up his high work rate? 
The belief is not that much longer, and WWE need to prepare themselves for the day we really 'can not see him' any longer, with a heel turn one way to turn over power to a new star of the company.
Currently, if plans are believed, when Cena returns from his hiatus he will be embroiled in a battle with The Undertaker at WrestleMania with The Champ turning heel, fitting the storyline path.
These plans are naturally expected to boost ratings massively with both performers so well known to casual fans and also be the first step in dethroning The Face that Runs the Place once and for all, with the man to do it still unknown.