It would have appeared that WWE had big plans for Enzo and Cass once they made their main roster debut as they were one of the hottest tag-team acts in WWE. In recent weeks they haven't really played a major factor in storylines like they once did once they arrived on the RAW brand.
For those who are wondering, the company is putting off on a big push for the duo. They plan to rejuvenate their push closer to WrestleMania season with the idea that they may challenge the WWE Tag Team Champions, whoever they are at that point, at WrestleMania 33 in Orlando next year.
Pros of this plan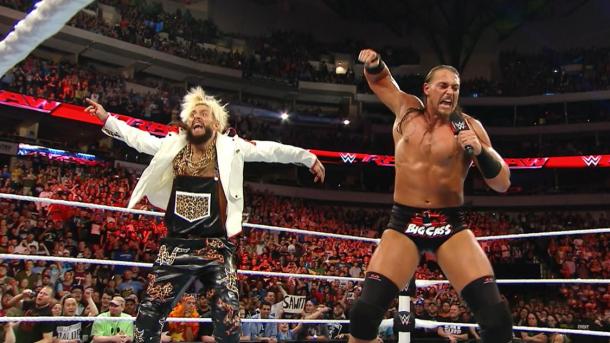 The highlight is the WWE have a plan for something going into WrestleMania and that is a good sign. Another good thing about this is that Enzo and Cass are feuding now with Anderson and Gallows. So Enzo and Cass have time to improve inside the ring where they need some work, especially Enzo. If enough time is put into a story with them, they could steal the show. Depending on who is the tag team champions, New Day or Cesaro and Sheamus or Gallows and Anderson, any mix of these men put into a match against Enzo and Cass will be really entertaining to watch.
Cons of the plan
They are hot right now which means WWE should really capitalize on it at this moment in time. As we have seen before with the likes of Zack Ryder and Dolph Ziggler, if you keep holding out on something big with talents sooner or later people stop caring and move on. The biggest con with this is we all know now that plans change five minutes before TV goes live in the WWE.