Matt Riddle is quickly becoming one of the hottest independent wrestlers on the planet, with an incredible physique and equally impressive in-ring talent to match, it would be an understatement to say that the former MMA star is someone to keep an eye on in the wrestling industry.
Adapting to the sport
The former UFC star was recently interviewed by Ring Rust Radio where he revealed that he expected to "get to the WWE in six or eight months," much like he did with the UFC after very little exposure, but Riddle quickly learned that "wrestling was a lot harder" than he had first realized.
Following a WWE tryout, the King of Bro's learned that he needed to gain the whole package of a superstar, having to be "great at everything" and not just "great in the ring." Riddle has since learned the fine art of professional wrestling, adapting his style and acknowledging that whether it is "booing or cheering" his job is simply to "get the crowd up."
He believes it has taken him around "two years" to get to the point where his name has strong value, and Riddle believes he owes that to companies such as "Evolve, PWG, Progress and Beyond Wrestling," who first gave him his "push."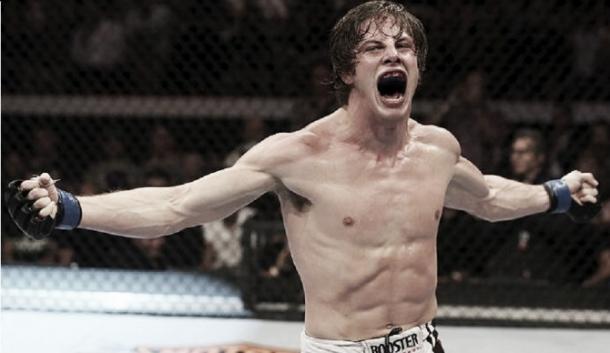 Difficulties in transition
Despite the transition taking a little longer than he had anticipated, there is no denying Riddle's natural abilities inside the squared circle, much like he did in the octagon, he has quickly adapted to the sport, but that hasn't come without its fair share of challenges.Making the transition is not an easy task, with one of the biggest differences being that in MMA, "you aren't working with people, you are working against them" which is the complete opposite to wrestling.
Another aspect that Riddle found difficult in the early stages of his career was "selling," after spending his life getting punched in the face and trying to not show the effects to his opponent to being in professional wrestling where you "barely get touched and you have to show a lot."
Getting to know his fans
One aspect of Riddle that makes him endearing to fans is the connection that he shares with them, taking his time to meet and get to know them, something that he started from his UFC days. Riddle admitted that when he would fight and then "go in the crowds and watch the rest of the fights," meeting the fans where he would wind up "taking pictures and signing books."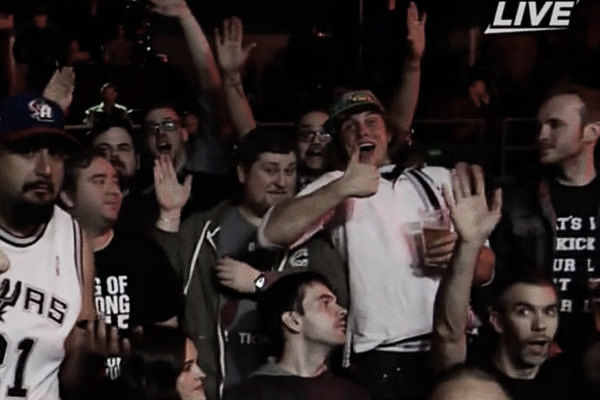 Now in wrestling that is a trait that he has continued, heading to his merch table during shows to enjoy the product with the fans, or going out for drinks with his supporters, Riddle has become an incredibly popular star with fans around the globe. Riddle stated that he "enjoys their company" and that "they have a lot in common" going on to claim that they are "all marks, man."
Potential WWE career
With WWE being the goal he set when he first burst onto the wrestling scene, things have since changed for Riddle, who admits he doesn't "want to go to WWE right this second," because even though it would be a "big deal" it wouldn't be "as big a deal as it could be." Which is precisely what he is working on around the world, making an eventual debut something meaningful that fans have waited patiently for and he believes that "in a few years" he can "debut in WWE and make a big deal."
Despite other wrestlers wanting to go through the NXT process, Riddle stated that he would "go straight to the big show, no NXT," and he is now working to build the "credentials" to make that possible, to get what he wants, in his time.